New 6CD Box Set Revisits The Fall's Fontana Years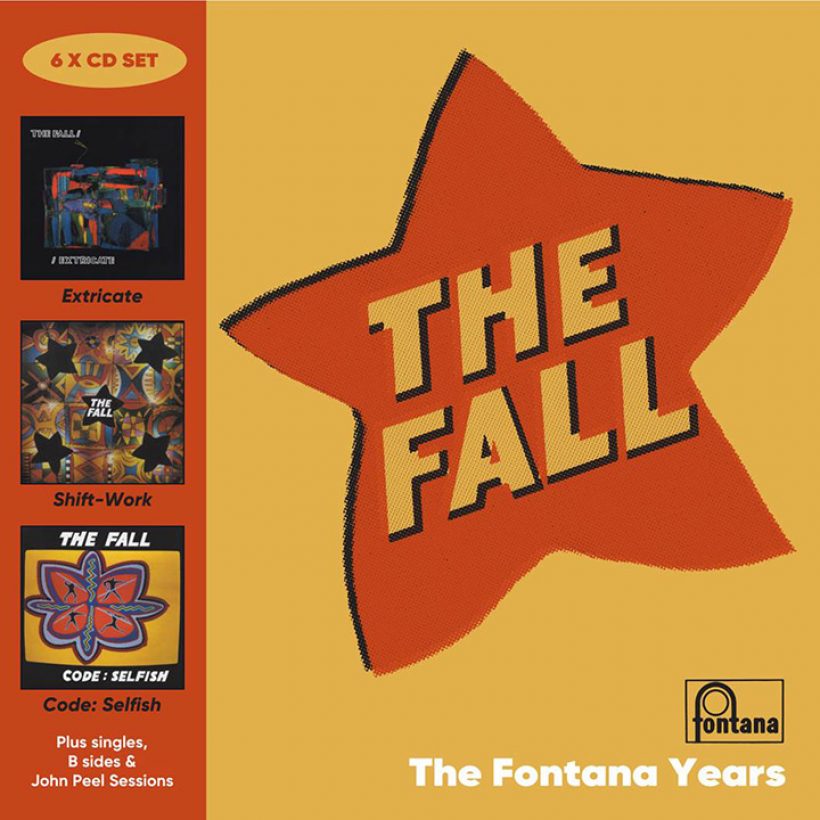 An exhaustive new box set, The Fontana Years, is set to revisit the critically-acclaimed recordings The Fall released through Phonogram offshoot label Fontana during the early 90s.
Presented in a slip case with liner notes by Mojo music writer Daryl Easlea, the 6CD set is due for release through Mercury on 25 August 2017 and features the three studio albums Extricate, Shift-Work and Code:Selfish which the legendary Mancunian post-punk outfit recorded for Fontana. In addition, each of these three CDs each house the bonus discs that were previously included in the 2007 release of the 2CD deluxe editions of the three albums.
Led by the inimitable Mark E Smith, The Fall signed with Phonogram in 1989 after a fruitful five-year spell signed to much-respected indie label Beggars Banquet. The albums the band went on to release while contracted with Fontana rewarded them with critical acclaim and a healthy degree of mainstream acceptance.
Extricate, The Fall's 1990 debut for Fontana, arrived in the wake of Mark E Smith's divorce from the band's lead guitarist, Brix Smith. Recorded with a new line-up including returning original lead guitarist Martin Bramah (who left after The Fall's debut album Live At The Witch Trials in 1979), the album included the dancefloor-friendly Coldcut collaboration 'Telephone Thing' in addition to the atypically tender love song 'Bill Is Dead', which topped BBC Radio One DJ John Peel's Festive 50 for 1990.
The Fall's thirteenth album, Shift-Work was issued in 1991, reaching the band's (then highest) UK chart placing of No.17. Described by critic Ted Mills as the period in the band's history wherein "repetitious grooves became interspersed with pop song structures", Shift-Work reflected The Fall at their most accessibly melodic.
Also a UK top 30 hit, 1992's Code:Selfish was characterised by a harder-edged sound, with the band's burgeoning interest in keyboards, sequencers and techno music blending with their angular, guitar-driven sound. The album features a clutch of The Fall's most enduring tracks, including the mellow 'Time Enough At Last' and their only self-penned Top 40 hit, 'Free Range'.
The additional material included on The Fontana Years' three bonus discs includes the band's contemporaneous John Peel BBC Radio One radio sessions along with all the standalone, non-album singles such as 'White Lightning' and 'High Tension Line', B-sides and remixes from the era.
The Fontana Years is due for release on 25 August and can be purchased here.
Format:
UK English