Fatboy Slim Shares 25th Anniversary Edition Of 'You've Come A Long Way, Baby'
The album was remastered at half speed at Abbey Road Studios.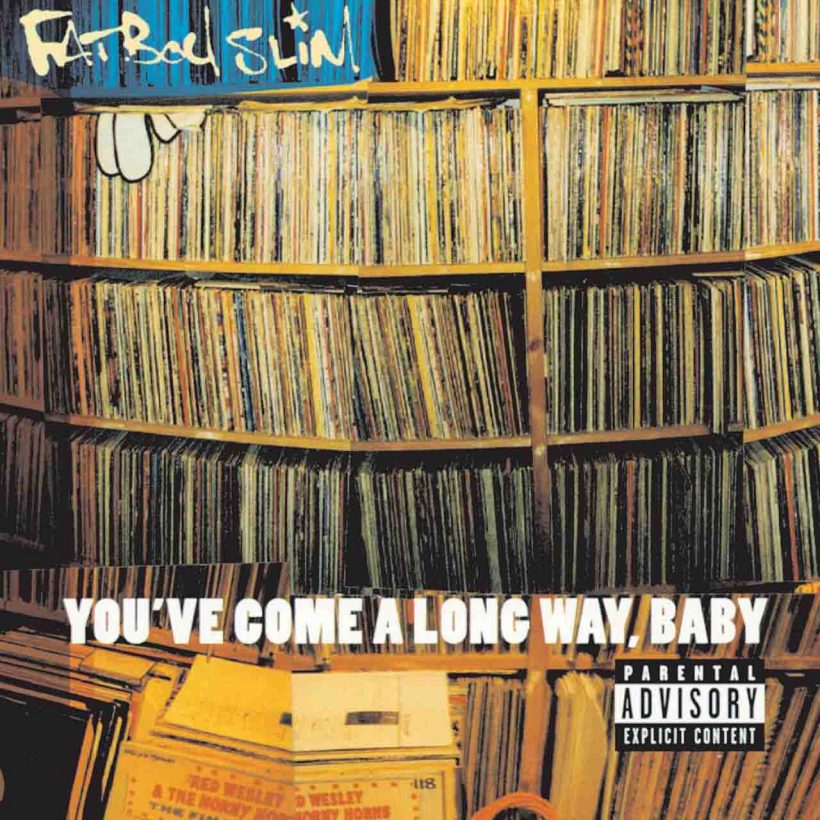 Fatboy Slim has shared the 25th-anniversary reissue of You've Come a Long Way, Baby, out now via Astralwerks. The album has been remastered at half speed at Abbey Road Studios for the best available audio quality possible.
2023 marks twenty-five years since the release of the album that spawned era-defining singles "Rockafeller Skank," "Gangster Trippin," "Praise You," and "Right Here Right Now." You've Come a Long Way, Baby reached No.1 on the UK album charts, broke the US Billboard Top 40, created a global superstar, and put a new wave of UK dance music on the global map.
Fatboy Slim - Right Here, Right Now [Official 4K Video]
First released in 1998, You've Come a Long Way, Baby became one of the defining records of the 90s, irrespective of genre. Swinging from hip-hop, to reggae and jangle pop, with You've Come a Long Way, Baby Fatboy Slim broke stylistic ground and delivered a wildly original album, filled with imagination, huge hooks, and even bigger beats.
In the mid-to-late-1990s, Big Beat was dominating UK dance music, thanks to The Prodigy, The Chemical Brothers, and a Brighton-bred producer named Fatboy Slim who had begun tantalizing audiences with his sample-heavy, bombastic debut Better Living Through Chemistry. Each of these artists brought a little bit something different to Big Beat – a twist on acid house, techno, and rap breakbeats crammed into a traditional pop structure. But it was Fatboy Slim's 1998 album, the massive, groundbreaking, discourse-shifting You've Come a Long Way, Baby, that cemented the sound as the world's most exciting party.
With You've Come a Long Way, Baby, Fatboy Slim – born Norman Quentin Cook – blended ecstatic build-ups of the rave scene with the "guess the sample" playfulness of 90s rap. (At the time of the album's release, websites like WhoSampled were still years away.) Some of the samples were relatively obvious. ("Praise You" nicked a guitar from "It's a Small World" and an electric piano from Steve Miller Band.) Others were more obscure. (The iconic "funk soul brother" Lord Finesse sample was from the only release that ever bore the artist name Vinyl Dogs.) What united it all, however, was the overarching sense that Fatboy Slim was having tons of fun putting all this stuff together.
Buy or stream You've Come a Long Way, Baby (25th Anniversary Edition).