Fiverr And Marvin Gaye Team Up For 50th Anniversary Contest Of 'What's Going On'
To celebrate the contest, SaLaAM ReMi has released 'Save The World: Remix Suite.'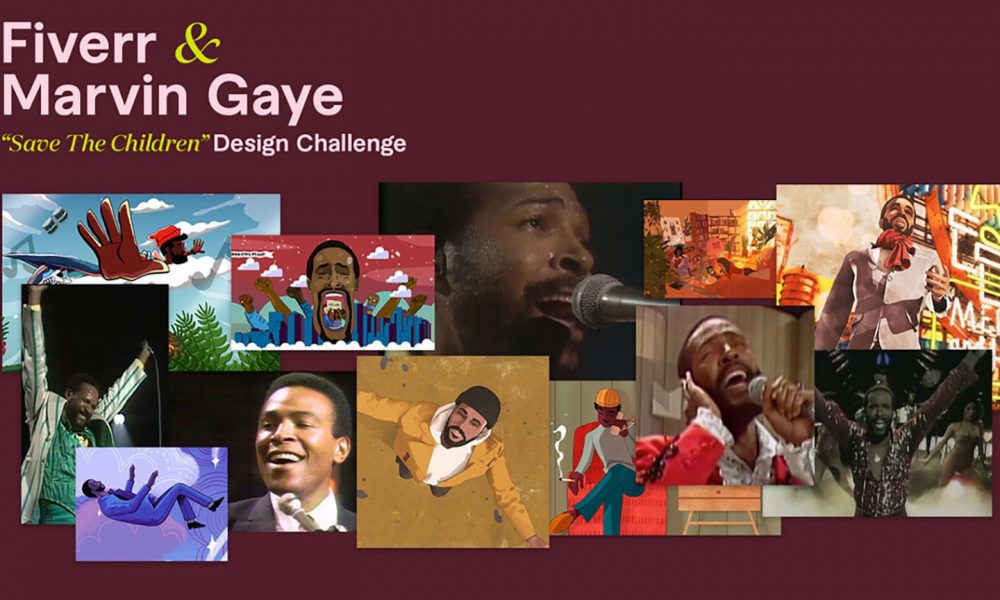 In celebration of the ongoing 50th anniversary of What's Going On by Marvin Gaye, Fiverr and Universal Music Enterprises have teamed up for an exciting contest.
Grammy-nominated producer SaLaAM ReMi has released Save The World: Remix Suite, a four-track project featuring new auditory imaginings of some of Marvin's timeless hits. Universal Music Enterprise is inviting Fiverr artists to listen to SaLaAM ReMi's remix of Marvin's song "Save the Children" and then illustrate a 2D child character based on their interpretation of the song.
Fiverr x Marvin Gaye: "Save the Children" design challenge | Fiverr
From traditional cartoons to abstract characters, there's no limit on how Fiverr talent can reimagine this timeless classic. The selected Fiverr freelancers will have their characters featured in the first-ever animated music video for the song, which will premiere on Marvin Gaye's official YouTube channel in spring 2022.
Salaam Remi, best known for his work with the Fugees, Nas, Amy Winehouse, and many more, is hugely inspired by Marvin Gaye. He jumped at the opportunity to create remixes in celebration of What's Going On. Salaam chose to re-interpret not the obvious title song—a sacred text to many—and instead focused on re-imagining the album cut, "Save the Children," and "Sad Tomorrows," a B-side that is an alternate version of the album's "Flying High (In the Friendly Sky)."
A new vinyl edition celebrating the 50th anniversary of What's Going On was released on April 1. The special release features direct-to-analog mastering from the original primary album tape reels by the acclaimed engineer Kevin Gray. This is one of the first times that this procedure has been done since 1971, and it offers the listener a unique listening experience.
The What's Going On: 50th Anniversary 2LP Edition also boasts plenty of bonus material, including a whole bonus LP, which opens up the album's writing and production palette. For the first time, four rare cuts from Gaye's catalog make their debut on vinyl, alongside a previously unreleased "stripped" version of the title track.