Special 50th Anniversary Edition Of Marvin Gaye's 'What's Going On' Released On Vinyl
The celebration of the seminal album features printed sleeves, a rare image from the cover sessions, and a brief essay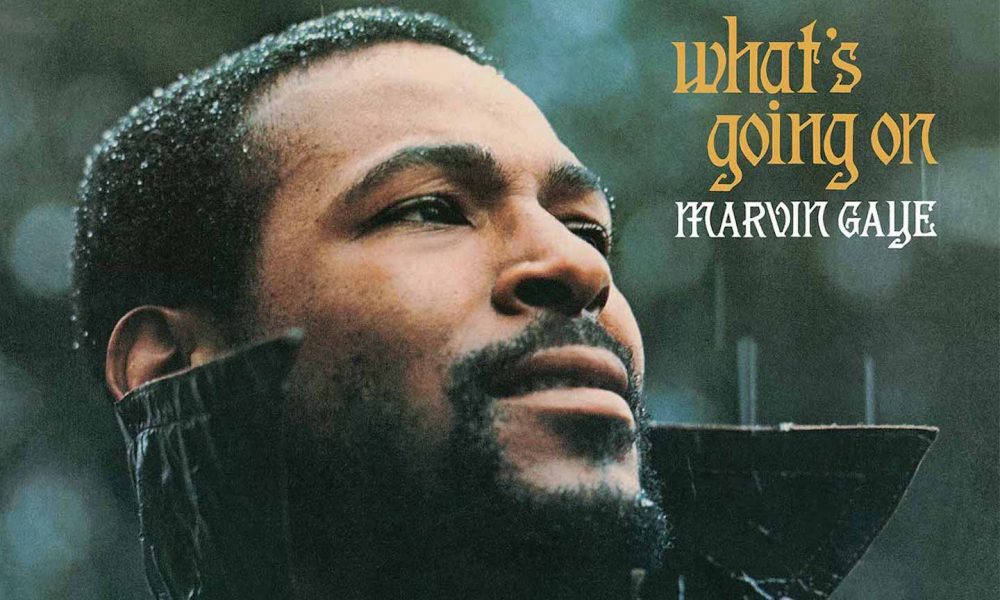 A new vinyl edition celebrating the 50th anniversary of Marvin Gaye's seminal album What's Going On has been released today (April 1).
The special release features direct-to-analog mastering from the original primary album tape reels by the acclaimed engineer Kevin Gray. This is one of the first times that this procedure has been done since 1971, and it offers the listener a unique listening experience.
The What's Going On: 50th Anniversary 2LP Edition also boasts plenty of bonus material, including a whole bonus LP, which opens up the album's writing and production palette. For the first time, four rare cuts from Gaye's catalog make their debut on vinyl, alongside a previously unreleased "stripped" version of the title track.
Original mono mixes of all six singles and their B-sides also appear, with their 7" versions on vinyl for the first time since their original releases. Among them are alternate versions of "God Is Love" and "Flying High (In The Friendly Sky)."
The reissue comes as two 180gm records, housed in a tip-on heavy stock jacket and original gatefold with complete lyrics. It features printed sleeves with track details, a rare image from the cover sessions, and a brief essay honoring arranger David Van De Pitte. Hanif Abdurraqib, one of the recipients of the 2021 MacArthur "genius" grant, also contributed a main essay to the collection. The new edition was released today in the US, with a global release planned for April 29.
Last year saw a full 12 months of activity celebrating Gaye's eleventh studio album and an all-time classic. Among the commemorations were a TV special, a Grammys tribute, limited-edition merchandise, and new remixes of tracks from What's Going On by Grammy-nominated producer Salaam Remi.
Released on Motown Records subsidiary Tamla in 1971, What's Going On wove a narrative from the perspective of a Vietnam veteran returning to his home country and finding hatred, suffering, and injustice taking over. The record remained in Billboard's Top LPs chart for over a year and earned Gaye his second No.1 album on the Soul LPs chart, remaining in the top spot for nine weeks. In the decades since, it has topped many Greatest Albums Of All-Time lists, most recently for Rolling Stone in 2020.