Californian UK-Based Folk Music Trailblazer Julie Felix Dies At 81
Felix was an important figure on the folk scene from the 1960s onwards and a familiar face on British TV.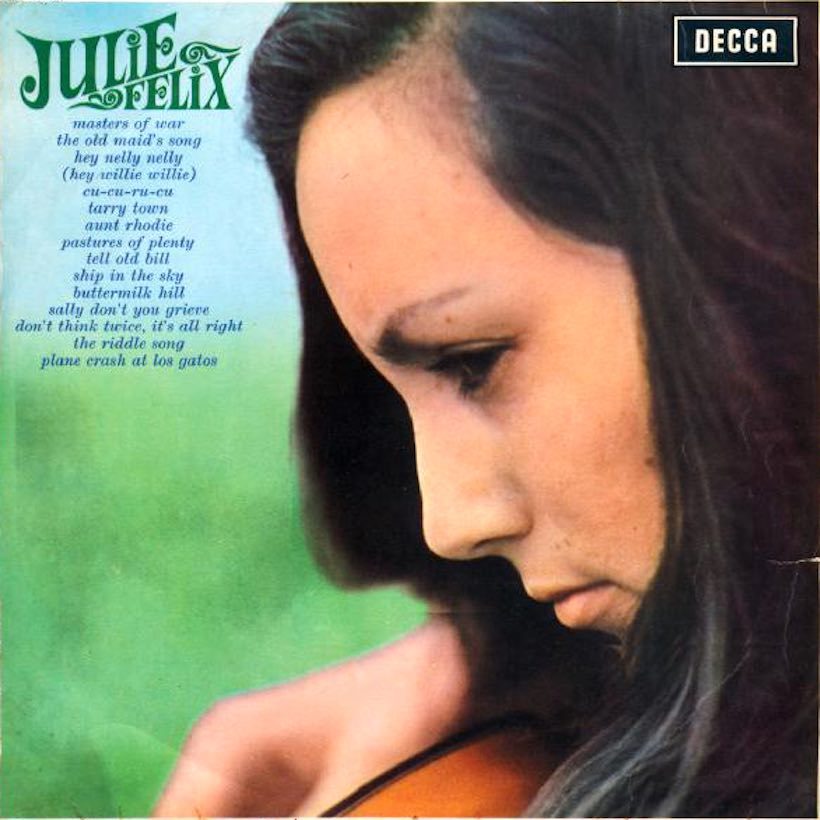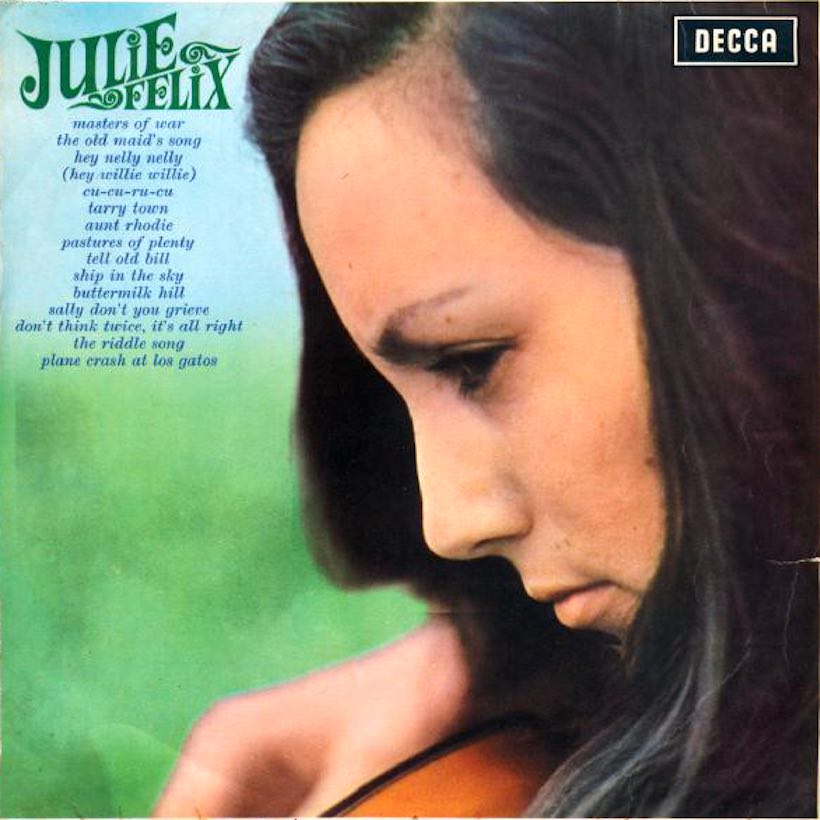 The death has been announced of the revered, US-born, UK-based folk singer-songwriter and humanitarian Julie Felix. She passed away on Sunday (22) after a short illness, at the age of 81. An important figure on the folk scene from the 1960s onwards, she had continued to work and record, and had planned live shows in the coming months.
Felix was a familiar face on British television in the mid-to-late 1960s and early '70s, often appearing on variety shows to play her style of popular protest songs, and in her own BBC series. After the release of her first albums for Decca, she became the resident singer on the popular British satirical news programme The Frost Report in 1966, and had her own BBC shows from 1967 to 1970.
She was born in Santa Barbara, California on 14 June 1938 and, after studying theatre, came to Britain in 1964. That year, Felix became the first solo performer to sign to a major UK label when, at 26, she joined Decca Records, who released her self-titled debut. "I was a beatnik, a pre-hippie," Felix told The Observer in 2018. "I'd been travelling around like a kind of On the Road thing, inspired by Jack Kerouac."
Felix's TV platform
That initial release was followed by her 2nd Album (1965) and 3rd Album (1966). Also in 1966, Changes became her first and only UK chart LP, when her exposure on The Frost Report helped it to reach No. 27. She also released two EPs of music from the series.
Between 1967 and 1969, Felix released four further studio albums for Fontana, during the time that she hosted her BBC show Once More With Felix. As with other entertainment series of the time hosted by star artists, these shows contained a remarkable line-up of live performances by other big names, many of which have sadly been lost to posterity.
Tim Buckley made a rare appearance, as did satirists Peter Cook and Spike Milligan. Such artists as the Four Tops, the Kinks and Billy Preston. Fleetwood Mac, Dusty Springfield, her friend Leonard Cohen and a pre-Led Zeppelin Jimmy Page were also on the show.
Julie's friend Leonard Cohen
Felix had met Cohen, then a young poet, on the Greek island of Hydra in the early 1960s. "He used to borrow my guitar and sing union songs because he wasn't really writing songs back then," she said. "I would sing in bars for free drinks."
Felix also performed at the Isle of Wight Festival in 1969, returning in later years, and was managed by EG's David Enthoven & John Gaydon, who also managed King Crimson. Indeed, she played acoustic guitar on the progressive band's seminal 1969 debut In The Court of the Crimson King. Her housekeeper, Gini Barris, painted the cover of Crimson's third album, 1970's Lizard.
El Condor Pasa (If I Could)
There was considerable UK singles success for Felix in 1970. She reached No. 19 with her version of Simon & Garfunkel's 'If I Could (El Condor Pasa)' and No. 22 with 'Heaven Is Here.' Both were on EMI's 20-track compilation in 2009, Clotho's Web.
Felix was a tireless campaigner for numerous causes, and visited the Middle East as a humanitarian ambassador for Christian Aid. She also campaigned for Latin American refugees, for CND (the Campaign for Nuclear Disarmament) and was the founder of the Guitars Against Landmines campaign. Her most recent album was 2018's Rock Me Goddess, on Talking Elephant.
British broadcaster Mark Radcliffe, who hosts the weekly BBC Radio 2 Folk Show, described Felix as "singer, songwriter, activist, environmentalist, legend. You were amazing Julie and we will never forget."
Format:
UK English