Watch Gary Lewis And The Playboys Perform 'This Diamond Ring' On The Ed Sullivan Show
The group, fronted by the son of comedian Jerry Lewis, are seen on the show's March 21, 1965 edition.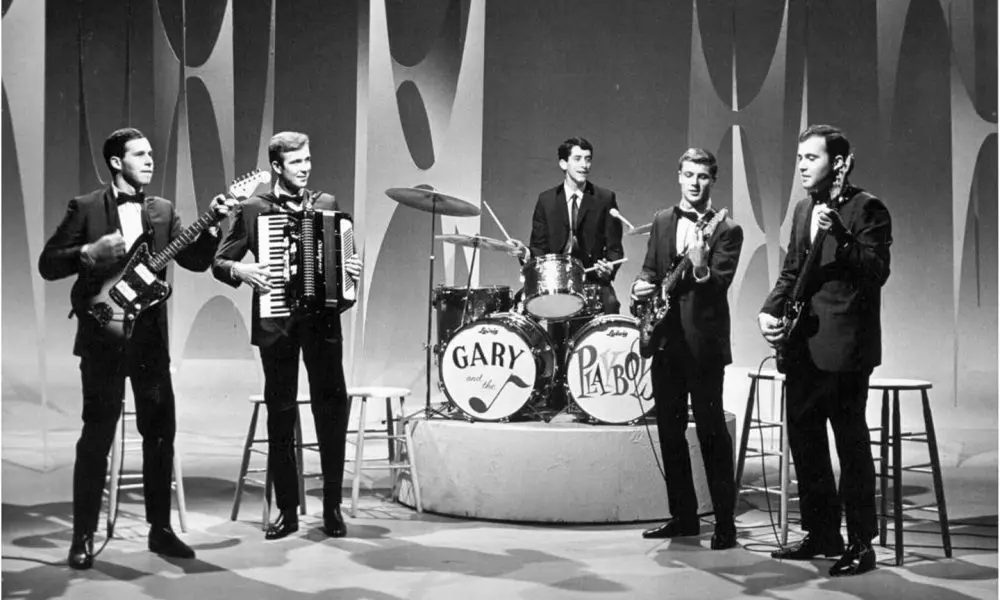 A vintage clips of fondly-remembered 1960s hitmakers Gary Lewis and the Playboys performing their signature hit, "This Diamond Ring" is among the latest gems to be unearthed from the archives of The Ed Sullivan Show. You can watch the clip in full below.
This performance marked Lewis and the Playboys' first appearance on the show in March 1965, on an edition also starring Connie Francis, Tony Bennett, and actress-singer Melinda Marx, the daughter of comic legend Groucho. Their slot on Sullivan came shortly after the group had topped the Billboard Hot 100 for two weeks with "This Diamond Ring": their debut hit, which would remain their best-known single.
Gary Lewis & The Playboys "This Diamond Ring" on The Ed Sullivan Show
Nonetheless, the band – who were fronted by the son of much-loved US comedian Jerry Lewis – retained their popularity for several years. They returned to The Ed Sullivan Show on the February 27, 1966 edition of the famous variety series, performing another of their Top 10 singles, "Sure Gonna Miss Her."
Gary Lewis & The Playboys consisted of Brooklyn-born Lewis on vocals with guitarists Al Ramsey and John West, David Walker on keyboards, and David Costell on bass. Prolific chart regulars at a time when many American artists were unable to compete with British talent on the charts, they have the distinction of being one of only two acts, the Lovin' Spoonful being the other, whose first seven singles all reached the Top 10 on the Hot 100.
The band had an earnest, boy-next-door image similar to British invasion contemporaries such as Herman's Hermits and Gerry and the Pacemakers. The group folded in 1970, but a version of the band later resumed touring and continues to tour, often playing for veterans' benefits.
"This Diamond Ring" was written by Al Kooper, Bob Brass and Irwin Levine. The original demo was sung by Jimmy Radcliffe, though the song was first released as a single by Sammy Ambrose on Musicor, then by Gary Lewis & the Playboys on Liberty. Lewis' version charted first, number 101 on the January 2, 1965, Billboard "Bubbling Under" chart.
Both versions charted on January 9, Lewis still at number 101 and Ambrose at number 117. Ambrose dropped off the chart at that point, but Lewis made number 65 on the Billboard Hot 100 chart the next week (January 16) and his version continued to climb until it reached number 1 on February 20, 1965.
Watch all the latest archival videos from The Ed Sullivan Show on the program's official YouTube channel.