Gentle Giant Share Rare Rare Live Footage From 1980
The series of 8mm clips of the band on the Civilian tour in 1980 have been synced to live music from the tour.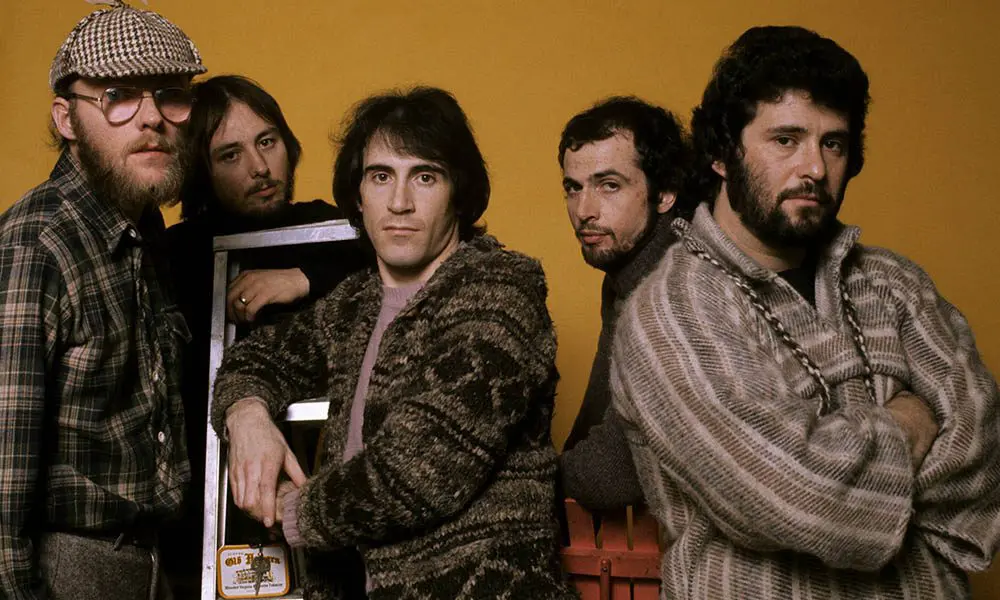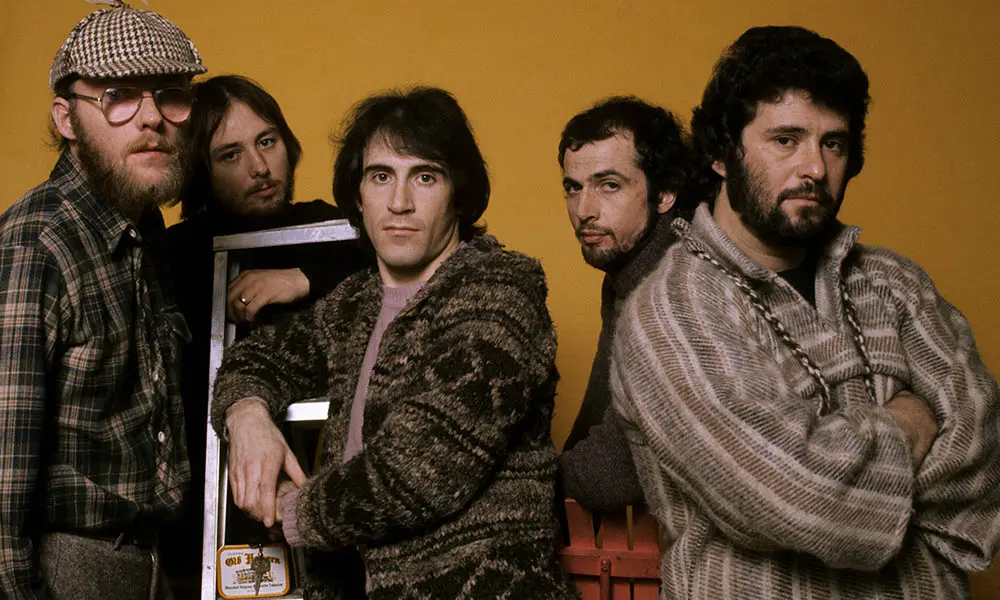 Prog legends Gentle Giant have released a series of 8mm film clips from a show believed to be in Cleveland, Ohio from May 1980 on the band's tour for their final album Civilian, just a month or two before the band split for good.
The clips, originally recorded with no sound, came to light on The Genesis Museum website (the same people responsible for restoring the 1973 Bataclan footage of Genesis) and have since been synced to audio with a live recording from the same tour, using the tracks For Nobody and Number One by Gentle Giant fan CJ Irwin. You can watch the clips below.
"I got the video synced as best as I could with bits of the two songs featured," explains Irwin. "For the audio I went with the Toad's Place concert recording, as the source for its unparalleled quality compared to other recordings from the tour."
Gentle Giant - 1980 Civilian Tour 8mm Clips (Synced)
Earlier this year, Gentle Giant released an early interview of band mainstays Derek and Ray Shulman being interviewed on Denver college radio in the 1970s. The interview formed the first part of a new series on the band's official YouTube channel called 'The Missing Interviews: The Early Days'.
"From 1972-1976 music director Jeff Pollack conducted a series of short interviews with Ray and Derek Shulman as part of a series called English Musicians on KCFR College Radio in Denver, CO," the band say. "The interviews were only aired once but the original cassettes were recently found and digitised, marking the first time both fans and the band have heard them since they were first conducted."
Although the band haven't played live since they disbanded in 1980, Gentle Giant have been highly visible in the past 12 months. Their virtual reunion for the lockdown fan video of Proclamation won the Event Of The Year category in the Prog Magazine Readers' Poll for 2020.
In May, the band also released a new music video for "Just The Same". The new clip was created by Gentle Giant mainstay Derek Shulman's son Noah while the song has also been given a brand new Steven Wilson remix.
Listen to the best of Gentle Giant on Apple Music and Spotify.