George Harrison Estate Launches HariSongs Label With Digital Reissues
First releases include Harrison's last collaboration with Ravi Shankar.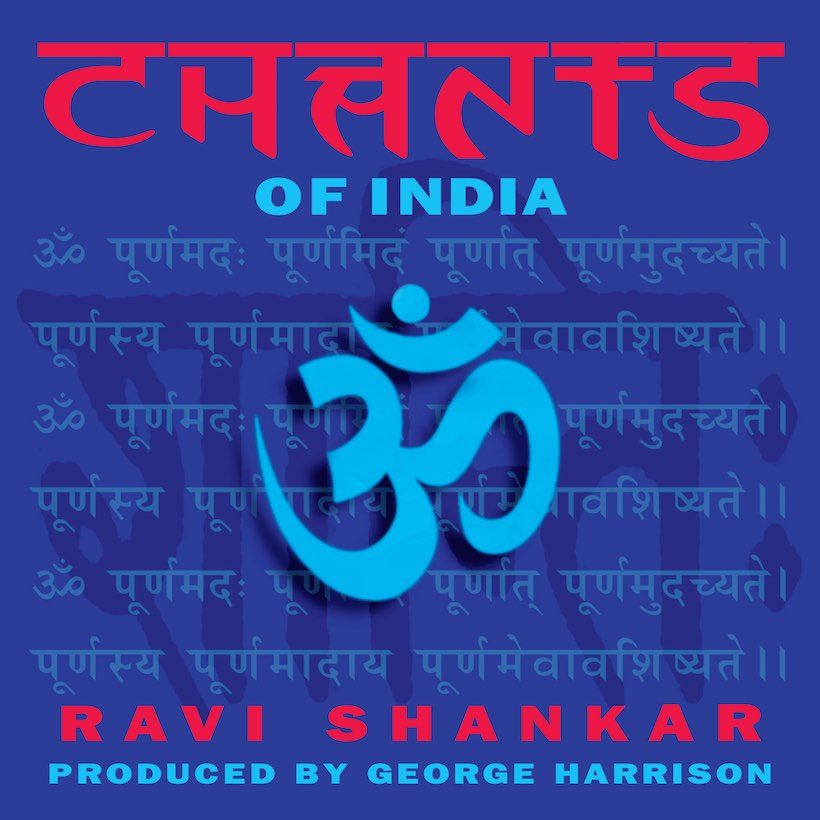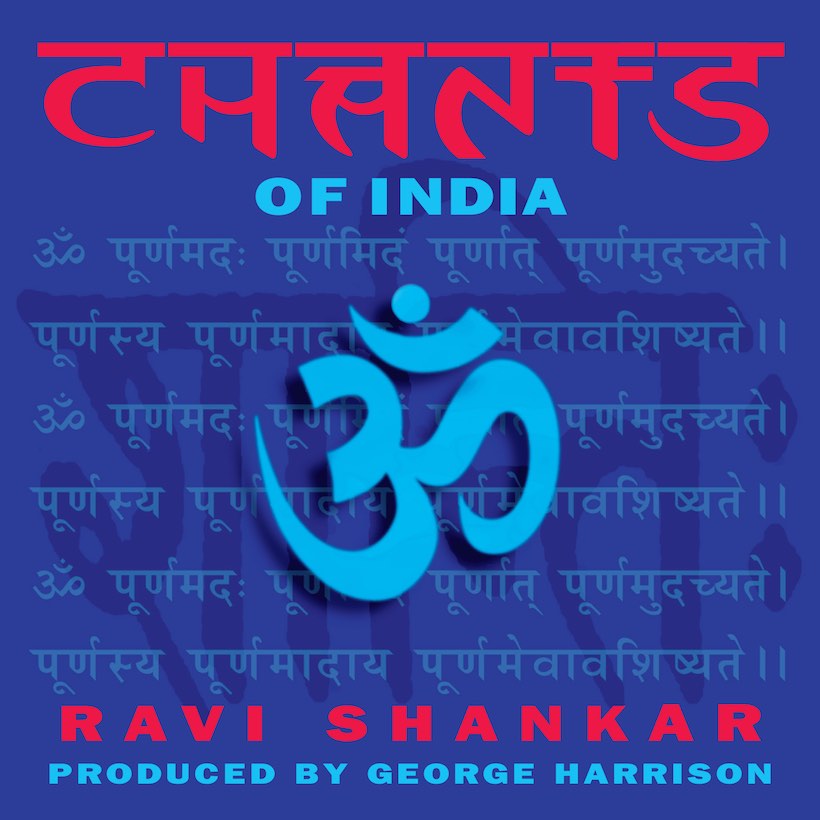 The George Harrison family archive of Indian classical and world music, and Harrison's own collaborations with artists from those genres, will be celebrated on the new label HariSongs. Created in partnership by the George Harrison Estate and Craft Recordings, the label is launched today (27) with two digital reissues by sitar maestro Ravi Shankar and master of the sarod, Ali Akbar Khan.
The two titles, newly available via streaming and download platforms, are Shankar and Khan's In Concert 1972 and the last collaboration by Harrison and Shankar, Chants of India. Both have been out of print in recent times and are out to mark the birthday month of Shankar, born on 7 April 1920, and Khan, born 14 April 1922.
The In Concert set was first released by Apple Records in 1973, from a concert at New York City's Philharmonic Hall  on  8 October 1972. It was edited and mixed by Harrison  with  Zakir Hussain and Phil McDonald. A statement from Apple at the time said: "Within the small community of brilliantly gifted musicians there exists an even smaller world of Masters. Two of these masters recently joined together in concert."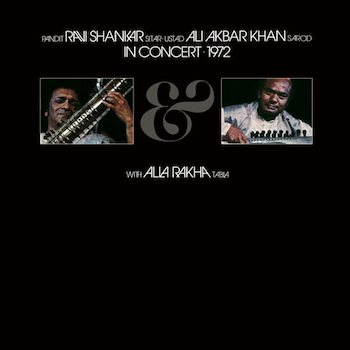 The concert was formed of three ragas played in the jugalbandi style, a duet played by two solo musicians, and served as a poignant tribute to the guru of both soloists, and Ali Akbar's father, Allauddin Khan, who had died only a month before.
Shankar's Chants of India, produced by Harrison, first came out in 1997 on Angel Records. Drawing on the sacred Sanskrit texts of the Vedas, Upanishads and other scriptures, it was recorded in Madras, India, and Henley-on-Thames in England, and was described by Shankar as "one of the most difficult challenges in my life, as a composer and arranger. The repetitive use of mantras invoke a special power within oneself and I have tried to imbibe this age-old tradition in this recording…into which I have poured my heart and soul."
Stream or download In Concert 1972 and Chants Of India.
The track listings for the reissues is as follows:
In Concert 1972
Ravi Shankar (sitar) & Ali Akbar Khan (sarod) with Alla Rakha (tabla)
1. Raga Hem Bihag – 25:18
2. Raga Manj Khamaj* – 51:01
3. Raga Sindhi Bhairavi** – 26:18
* Gat composition is by Ravi Shankar, composed instantaneously onstage. The music is improvised by both Shankar and Ali Akbar Khan.
** Gat composition also by Ravi Shankar, and improvised by both Shankar and Ali Akbar Khan. This Gat was played first time in 1958/59 in a concert arranged by Rajeev Dave in Allahabad.
Chants of India
All songs are traditional, arranged by Ravi Shankar, except where indicated.
1. Vandanaa Trayee – 4:32
2. Omkaaraaya Namaha – 1:53
3. Vedic Chanting One – 3:12
4. Asato Maa – 7:12
5. Sahanaa Vavavtu – 4:26
6. Poornamadah – 1:28
7. Gaayatri – 3:26
8. Mahaa Mrityunjaya – 4:43
9. Veenaa-Murali – 3:36
10. Geetaa – 2:13
11. Managalam (original composition by Shankar, Dr Nandakumara) – 4:03
12. Hari Om (original composition by Shankar) – 2:57
13. Svara Mantra (original composition by Shankar) – 4:34
14. Vedic Chanting Two – 2:13
15. Prabhujee (original composition by Shankar) – 8:06
16. Sarve Shaam – 5:09
Explore our George Harrison Artist Page.
Format:
UK English