Watch Gladys Knight & The Pips Bring Soul To 1970 'Ed Sullivan Show'
The performance features a brief segment of The Beatles' 'Hey Jude' before the group launch into 'I Heard It Through The Grapevine.'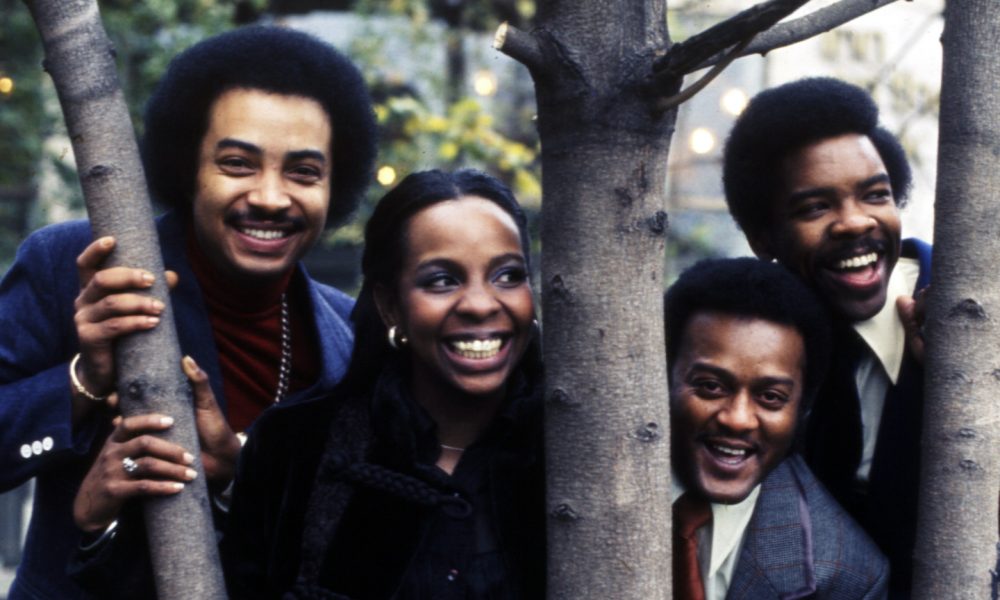 Gladys Knight & the Pips star in a newly-shared clip from the archives of The Ed Sullivan Show. The infectious performance from the March 29, 1970 show features a spoken introduction by Knight and a brief segment of The Beatles' "Hey Jude" before the group launch into their R&B No.1 of three years earlier, "I Heard It Through The Grapevine."
This edition from the 23rd season of the storied, long-running variety series also starred Bobbie Gentry and Buck Owens. Continuing the show's tradition of being staged in special settings, it was broadcast from two army medical centers, where Gladys and co. sang for wounded soldiers.
The group, still signed to Motown at the time, were about to have their first hit of the 1970s with the single "You Need Love Like I Do (Don't You)," which went to No.3 R&B and No.25 pop. The much-loved soul stars were by now almost a decade into their chart success (since "Every Beat Of My Heart" became an R&B No.1 in 1961, as Knight was turning 17) and, remarkably, had already been together 18 years, since forming in 1952.
Gladys Knight & The Pips "Hey Jude & I Heard It Through The Grapevine" on The Ed Sullivan Show
Following 1969's Nitty Gritty album and consecutive No.2 soul hits with "The Nitty Gritty" and "Friendship Train," Motown were marking the group's longevity with a Greatest Hits album, newly released at the time of the Sullivan performance. It became their first Top 10 R&B LP, reaching No.5 on that chart and No.55 on the US pop album survey.
Knight and the Pips were also featured on another new Motown album release of spring 1970, the Live At The Hollywood Palace LP, which also included Diana Ross and the Supremes, Stevie Wonder, and the Jackson 5. The group would continue their tenure on the famous label until 1973, bowing out with another soul No.2, "Daddy Could Swear, I Declare" before beginning another hugely successful era at Buddah.
Listen to the best of Gladys Knight & the Pips on Apple Music and Spotify.