'Baby I Need Your Loving': The Story Behind Four Tops' Classic Song
Recorded in the early hours of the morning, 'Baby I Need Your Loving' was nothing but sweet soul music that put Four Tops on the map.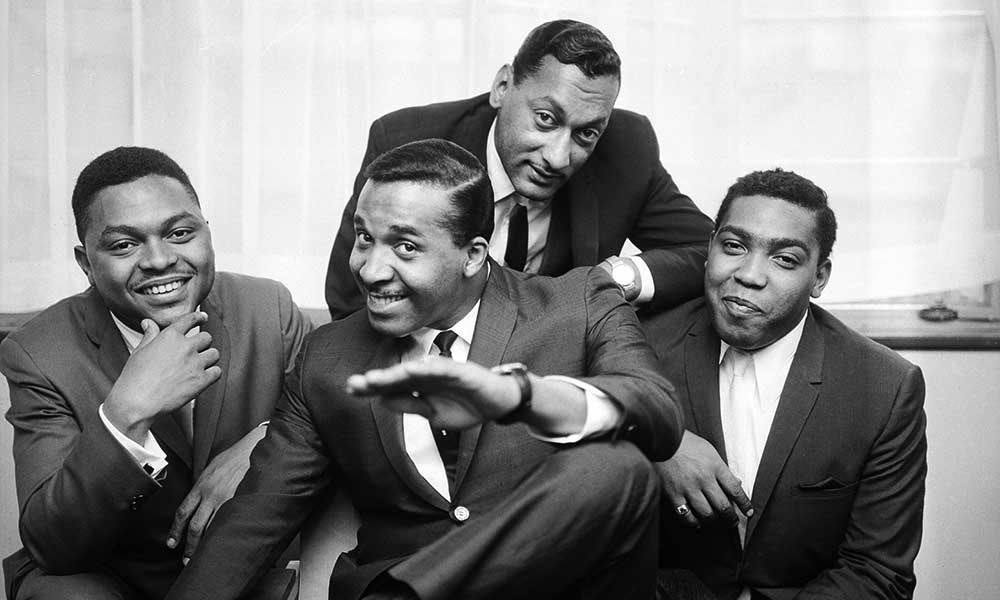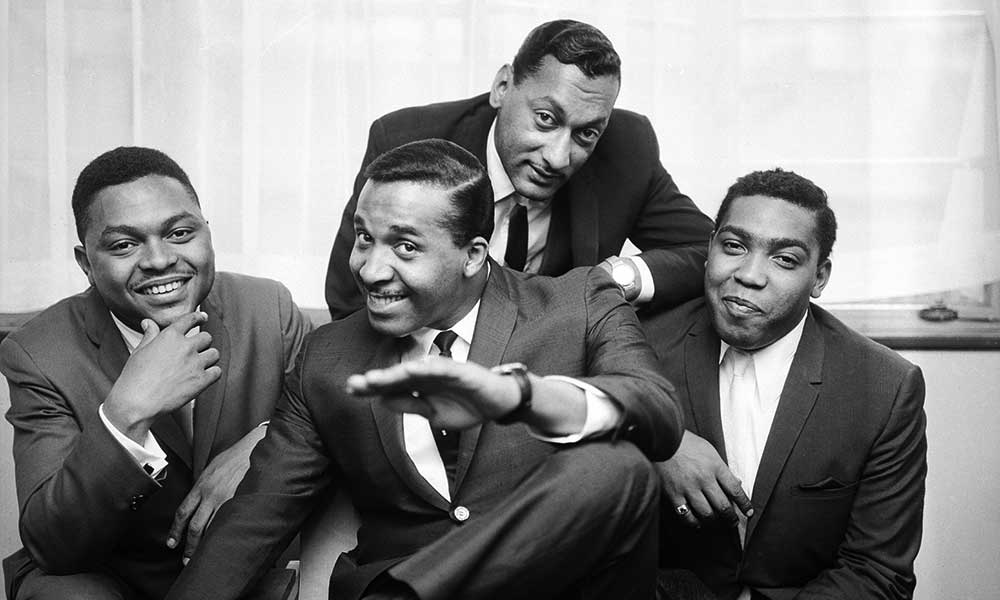 It seems bizarre today that Four Tops were supposed to be Motown's jazz vocal act. Highly accomplished, with an impeccable grasp of harmony, one of their early singles was for the specialist jazz label Riverside, and they'd worked with the swing vocalist Billy Eckstine and the chanteuse Della Reese, but it appears neither the group nor the company were convinced of their place on Berry Gordy, Jr's Jazz Workshop label after they'd joined Motown in 1963. The interpretations of jazz standards they'd taped, intended for an album with a working title of Breaking Through, stayed in the can. They kept themselves useful singing back-up for other artists, and watched and waited. Their break came in 1964 with their first single for the company, "Baby I Need Your Loving" – an all-time classic that was nothing but sweet soul music.
"We were in the studio from 2am until eight in the morning"
The group's lead singer, Levi Stubbs, recalled, "We were in the 20 Grand Nightclub in Detroit watching The Temptations or Martha And The Vandellas performing – I'm not sure which – and Brian Holland and most of the people from the company were there. Brian said, 'I think we've got a No.1 record for you,' and I said, ʻWell, yeah, we'd like to hear it!' This was about one-thirty at night. We said, ʻWell, why don't we wait until the show is over and go over there [to Motown's Hitsville HQ] and have a listen,' because the club closed at 2am. So we went down and stayed there until eight in the morning and cut it – and it was a smash."
The song had a slightly curious conception, though not unique. Motown's brilliant young production team of Brian Holland, Lamont Dozier, and Eddie Holland built the backing track without having a song to go with it, nor an idea of who might sing it when they'd written one. Having worked with Four Tops as backing vocalists on (Brian) Holland And Dozier's 1963 single "What Goes Up, Must Come Down," the producers knew Four Tops were a hit act in the making and shaped a song on their new backing track for this remarkably gifted quartet. (At other times, the producers would work up a track for one act but hand it to another later.) Motown released the single in the US on July 10, 1964, and by the autumn it was riding high in the Billboard chart, though Brian Holland's prediction didn't come true – "Baby I Need Your Loving" only made No.11. It did, however, sell a million copies, and the pop landscape was blessed by Levi Stubbs' aching baritone for decades.
The Motown Story: Four Tops
A soulful miracle
The UK had yet to embrace the Detroit sound, so the record was not a hit there, leaving the door open for a cover version to make its mark. Merseybeat group The Fourmost did their best to replicate Motown's magic, though Mike Millward's game attempt to deliver the lyrics with the bereft passion of Levi Stubbs proved unsuccessful. The Fourmost's version made UK No.24. Meanwhile, back at Motown's Hitsville HQ, Holland-Dozier-Holland got on with creating Four Tops' next single, "Without The One You Love." Its lyrics opened with the line "Baby I need your good lovin'…", a trick designed to remind fans they knew this group already.
"Baby I Need Your Loving" enjoyed a Motown afterlife. Marvin Gaye recorded it with two duet partners, Kim Weston (It Takes Two, 1966) and Tammi Terrell (Easy, 1969), and it appeared on Gladys Knight And The Pips' Silk N' Soul album (1968). Beyond Hitsville, covers included those of Johnny Rivers, OC Smith, and a decent disco makeover by Gayle Adams. But none captured the soulful miracle that Levi Stubbs, Obie Benson, Lawrence Payton, and Duke Fakir conjured up in the dead of night after a visit to the 20 Grand. The group would never look back.
Listen to the best of Four Tops on Apple Music and Spotify.