Glass Animals Become First Ever British Band To Top Spotify's Global Singles Chart
"Heat Waves"s season in the sun continues around the world…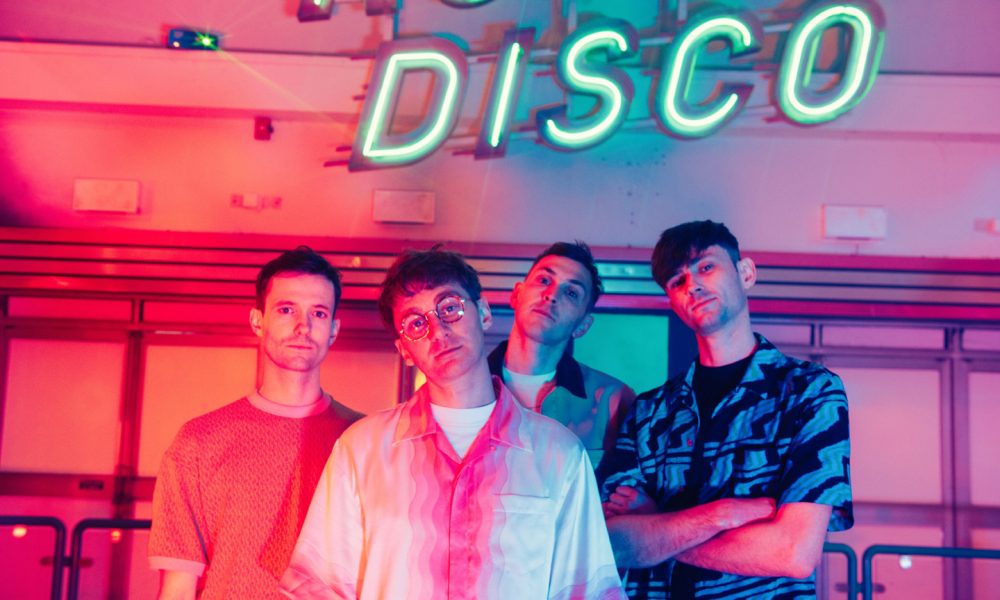 Glass Animals' runaway hit "Heat Waves" has peaked at No. 1 on Spotify's Global Singles Top 50 Chart – making Glass Animals the first British band to ever to top the chart.
In addition, this past Friday the song ascended to No.1 on Spotify's Today's Top Hits Playlist, where it has been featured for over a year.
The band's Global Singles success comes just weeks after "Heat Waves" rose to No. 3 on the Billboard Hot 100 Chart, breaking another record for the longest climb to Top 5 in Hot 100 history at 51 weeks. It also recently peaked at No.1 on Spotify US Top 50 Chart and surpassed 1 billion streams on the platform.
"Heat Waves" also climbed to No.1 on the Top 40 Radio Chart, a first for the band in their career and a historic 81 weeks after the song was released in 2020. Not to mention, the 11-month, 1-week span between the song's debut on the chart and its reign marks the longest for a No.1 in the chart's nearly 30-year history. Impressively, "Heat Waves"—solely written and produced by Glass Animals' Dave Bayley—is the first No. 1 on the chart written by one writer since Ed Sheeran's "Perfect" in 2018 and first No. 1 written, produced, and performed by one artist since Pharrell Williams' "Happy" in 2014.
Glass Animals - Heat Waves (Official Video)
"Heat Waves," was also Australia's biggest track of 2021: a seven-times platinum track that never slowed down since its topped triple j's Hottest 100 countdown in January 2021.
During 2021, the song stayed at No.1 for six weeks on the ARIA Chart and logged 48 weeks in the Top 10, rewarding the band with the record for most weeks in the Top 10 since the ARIA Singles Chart was first published in July 1983.
With the global success of "Heat Waves" and their Dreamland album over the past year, Glass Animals show no signs of slowing down. In addition to their recent Grammy Awards Nomination for Best New Artist and BRIT Awards Nominations for Song of the Year ("Heat Waves") and Best Rock/Alternative Act, the band is gearing up for a busy spring with the upcoming second leg of their US "Dreamland Tour" in March.