Gong Expresso Set To Release New Album, 'Decadence'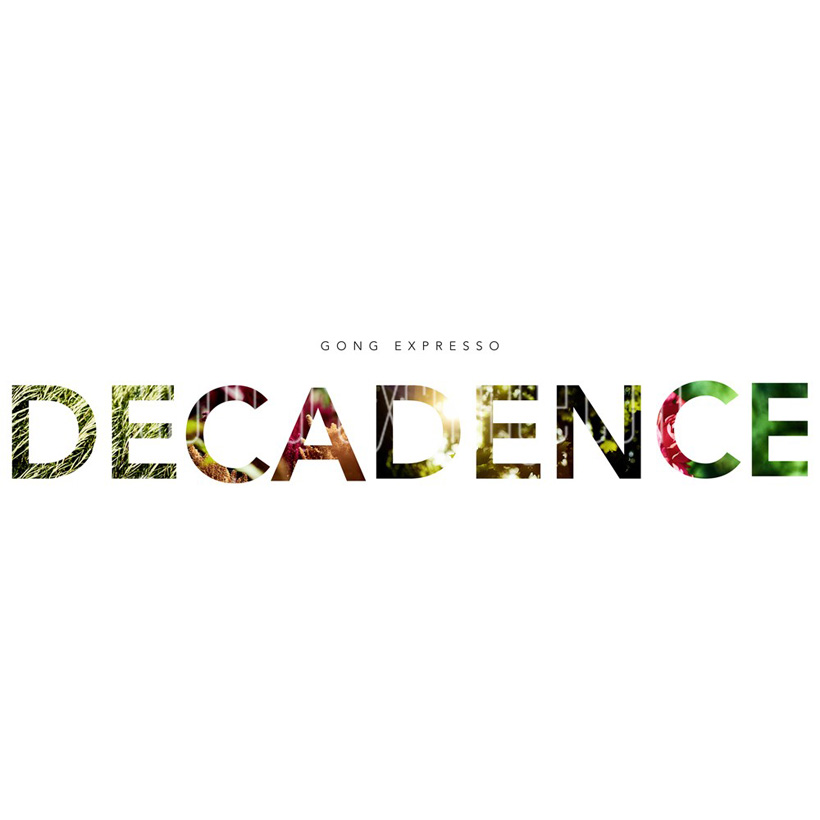 Gong Expresso featuring Gong alumni Francois Causse, Benoit Moerlen and Hansford Rowe with guitarist Julien Sandiford's unveil their new album, Decadence, on 20 February 2018.
Says Hansford Rowe: "Decadence' is the title tune on the new Gong Expresso album. Here the word means 'falling away.' I hope this tune and all the music on the album somehow addresses this in an unadorned, direct way. When I play with these 3 musicians I am convinced there is something special happening, a coming together."
"Benoit Moerlen (vibes, marimba) and Francois Causse (drums, perc) and I began playing together in early 1977 in PM's Gong and our rapport is of the kind only long-term relationships can provide," he continues. "On the other hand Julien who is 25 has been alive less time than I have been playing with the others. Yet our musical relationship feels infinitely long. We are recording in two cities, Paris and Montreal. Francois' studio in Paris is a tuned percussion church and Piccolo Studios in Montreal is owned by Denis Savage who is co-producing with the band. He is known for his work with Celine Dion."
PM's Gong was a major branch of the massive Gong tree. The original version Of Gong was formed in Paris in 1967 by Australian musician Daevid Allen and English vocalist Gilli Smyth. In 1975, drummer Pierre Moerlen separated from Daevid Allen marking an end to the Flying Teapot period and a powerful jazz/rock unit was formed and signed to Virgin Records.
Gong Expresso - Decadence Teaser 1
Pierre's brother Benoit Moerlen, Hansford Rowe, Francois Causse and Allan Holdsworth were core members. Many major guests joined them both on albums and touring. Mick Taylor, Mike Oldfield, and French violinist Didier Lockwood were key participants. Mike Oldfield occasionally used the PMG rhythm section for touring also calling on members for albums such as Ommadawn, Incantations, Exposed and Platinum. Pierre Moerlen sadly passed away on 5 May, 2005.
In concert Gong Expresso mines their huge repertoire and has exceptional guests joining them regularly. Along with the release of their new album, the band will be releasing a new video soon. Gong Expresso are Francois Causse (drums, percussion); Julien Sandiford (guitar); Benoit Moerlen (vibes, marimba) and bassist Hansford Rowe.
Decadence is released on 20 February.  Pre-order it here. 
Format:
UK English