How To Watch New Four-Part Docuseries 'My Life As A Rolling Stone'
The first episode, on Mick Jagger, airs on BBC Two tonight, July 2, but all four parts will be available simultaneously on BBC iPlayer.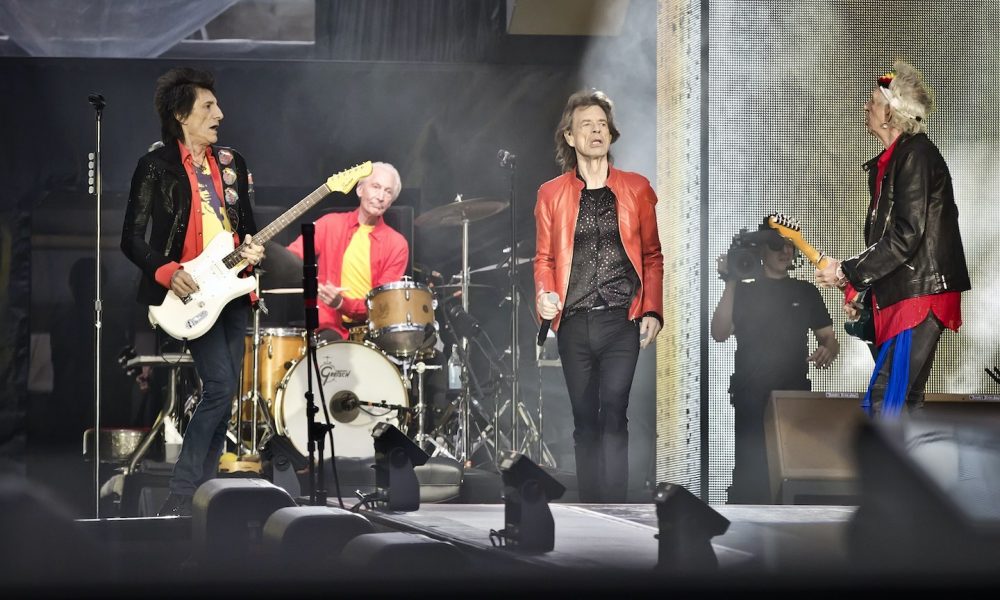 The new series My Life as a Rolling Stone begins airing on UK television tonight (2), with US broadcast set for August. The four-part series, narrated by Sienna Miller, marks the band's 60th anniversary and comprises episodes dedicated to each group member, including the late Charlie Watts.
It's directed by the award-winning Oliver Murray (Bill Wyman, The Quiet One) and Clare Tavernor (Keith Richards: A Culture Show Special). Mercury Studios is to distribute the films internationally. The first episode, on Mick Jagger, airs on BBC Two at 9.30pm, but all four parts will be available simultaneously on BBC iPlayer.
My Life as a Rolling Stone contains extensive new interviews with Mick Jagger, Keith Richards, and Ronnie Wood, as well as archival material on Watts and contributions from a range of rock luminaries, including including P.P. Arnold, Chrissie Hynde, Slash, Rod Stewart, Tina Turner, and Steven Tyler.
My Life as a Rolling Stone | Trailer - BBC Trailers
In the first, hour-long program, in which Jagger describes himself as "a big show-off, really," while Richards and Wood discuss their bandmate and AC/DC's Brian Johnson compliments the frontman's ability to "make a huge stadium feel like a small room."
In a night of special programming, UK viewers will also be able to see The Rolling Stones: Live At The Fonda, featuring their performance of the entire Sticky Fingers album in Hollywood in 2015, at 10.30pm, and The Rolling Stones: Totally Stripped, covering the making of 1995's Stripped album, at 11.55pm. BBC Radio 2 will air the two-hour Rolling With The Stones, featuring unheard interviews and rare material, at 7pm tomorrow (Sunday). The four-part podcast Can't Get Enough of the Stones is now on BBC Sounds.
In America, the series will debut on EPIX on August 7. Says president Michael Wright: "Compelling music docuseries have become a pillar of EPIX's slate of premium original programming, and My Life as a Rolling Stone is a perfect addition to that mix.
"This distinctive documentary captures the raw and organic energy that defines the Rolling Stones, and tells the gripping, epic story of their journey. I am excited for viewers to experience this legendary band as few ever have before."
Listen to the best of the Rolling Stones on Apple Music and Spotify.