Hear Phoebe Bridgers Cover Merle Haggard's Classic 'If We Make It Through December'
The classic track was originally featured on Haggard's holiday album 'Merle Haggard's Christmas Present.'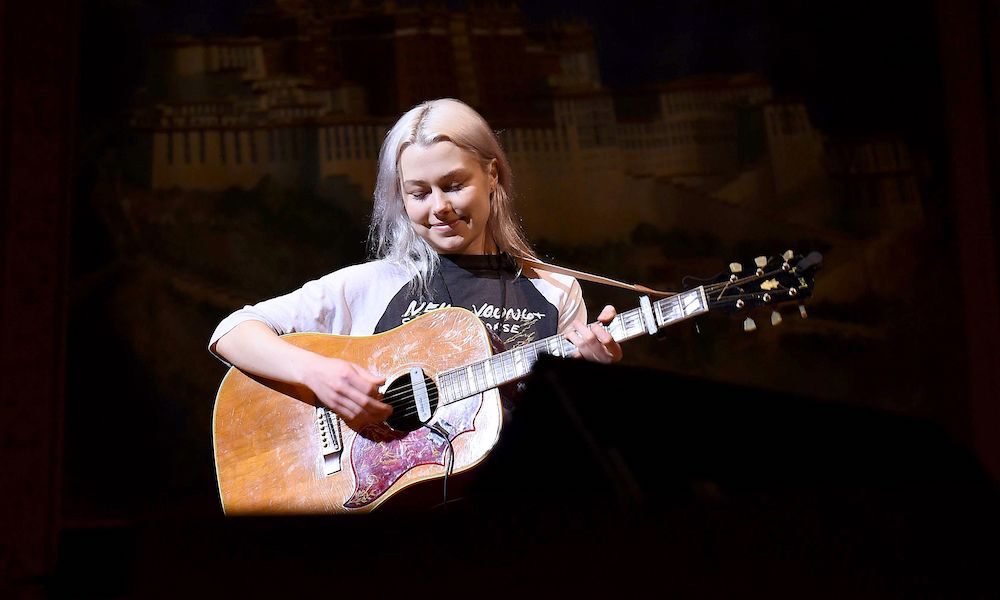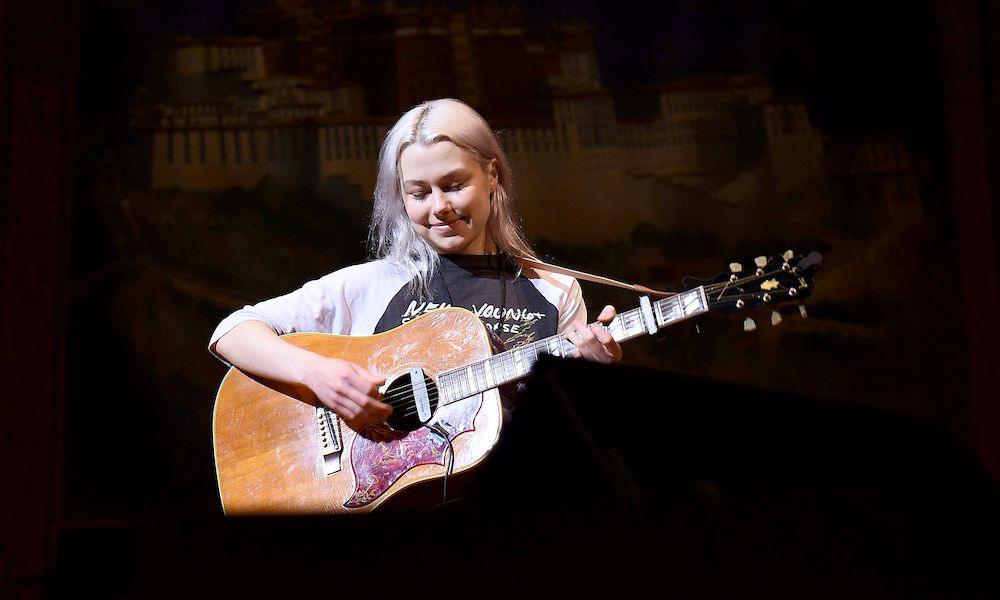 Singer-songwriter Phoebe Bridgers has released a cover of Merle Haggard's classic 1973 single, "If We Make It Through December," as part of her ongoing tradition of releasing a charity single for the holiday season.
Proceeds from sales and streams of the track will benefit Los Angeles' Downtown Women's Center. The organization specializes in providing support and community for women who are currently experiencing homelessness or have previously done so.
Bridgers also recently teamed up with fellow singer-songwriter Maggie Rogers to cover the Goo Goo Doll' 1998 hit "Iris" on Bandcamp to benefit Fair Fight, a voting-rights and advocacy organization led by Stacey Abrams.
Originally written and performed on acoustic guitar by Merle Haggard and country band the Strangers, Bridgers recruited producers Tony Berg and Ethan Gruska to create a wistful, piano-based rendition of "If We Make It Through December."
"If We Make It Through December" served as the lead single on Haggard's holiday album Merle Haggard's Christmas Present and was the title track of the country singer's sixteenth studio album.
The single topped the Billboard Hot Country Singles chart for four weeks following its release and peaked in the top 40 of the Hot 100.
On par with the happenings of 2020, "If We Make It Through December" explores the themes of economic hardship during the holidays and remaining optimistic in times of dejection.
"Got laid off down at the factory / And their timing is not the greatest in the world," he sings on the track. "If we make it through December / Everything's gonna be all right, I know / It's the coldest time of winter / And I shiver when I see the falling snow / If we make it through December / Got plans to be in a warmer town come summertime."
Usually covered by country artists such as Alan Jackson, Faron Young, Joey + Rory, and the Blue Shadows with Billy Cowsill, Bridgers provided "If We Make It Through December" with a rejuvenating jolt of modernity for this holiday season.
Listen to the best of Merle Haggard on Apple Music and Spotify.