ITZY Finds Its Inner Strength On Vulnerable 'Bet On Me'
The new single breaks from the girl group's usually fearless attitude to delve into introspection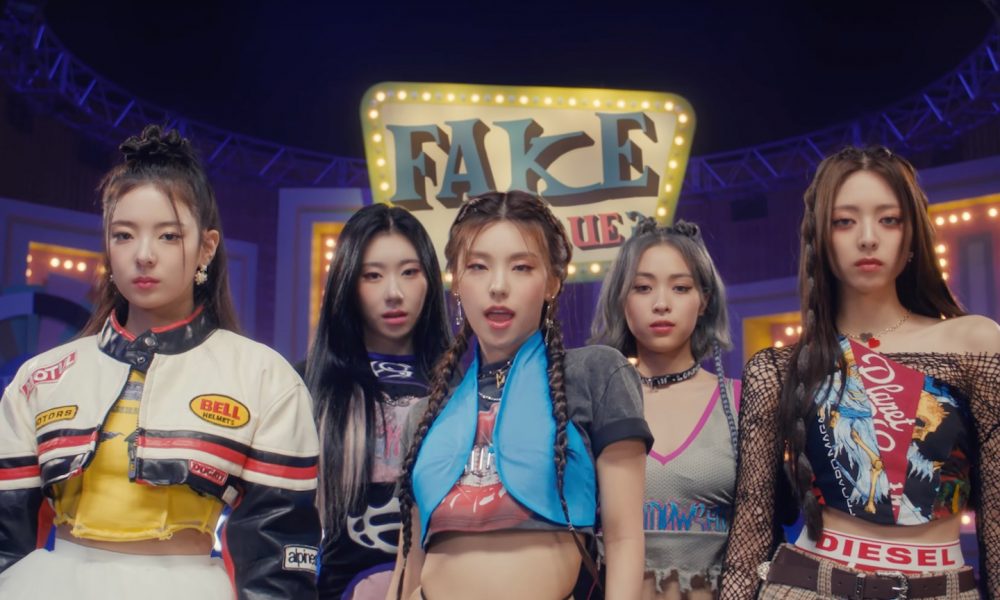 ITZY has shared its new pre-release single "Bet On Me," which finds the K-pop girl group swapping its trademark power for a more vulnerable approach.
"Bet On Me" precedes the band's upcoming seventh mini-album, Kill My Doubt, which will arrive on July 31. It was co-written by JYP Entertainment founder J.Y. Park.
The track sees the five-piece get into its heads and struggle with insecurities before finding inner strength and trying to keep moving on. "I say, 'trust me,' I talk to myself," it sings in the chorus. "Do I believe me? I can't figure it out yet/But I hear this voice inside me/I'm going to follow it."
Later, it adds: "I bet on me, it can get scary but/Without the courage to fall/You will never fly."
ITZY "BET ON ME" M/V @ITZY
"Bet On Me" is one of three tracks on Kill My Doubt that will be accompanied by a music video. The visuals see the girl group in isolated situations, like in an empty subway car or on the side of the road alone, before they reunite and run together toward a bright light.
"Cake" and "None Of My Business" will also receive a music video, with "Cake" serving as the mini-album's lead single. It was written by production duo Black Eyed Pilseung, who has previously worked with the likes of TWICE and SISTAR.
Last month, ITZY shared a teaser video for Kill My Doubt, which featured a glacial soundscape soundtrack that flows into a glitchy, ominous instrumental. In the visual, each of the members is shown between two white blocks in a void of black space before they all come together in the same setting at the end.
Kill My Doubt follows the group's previous release Cheshire, which arrived last year. It featured ITZY's first-ever English-language single, "Boys Like You," and itself succeeded the band's highest-charting Billboard 200 entry, Checkmate.