J Balvin And Jon Pardi Release Metallica Covers Ahead Of 'Blacklist'
'The Metallica Blacklist' is out September 10.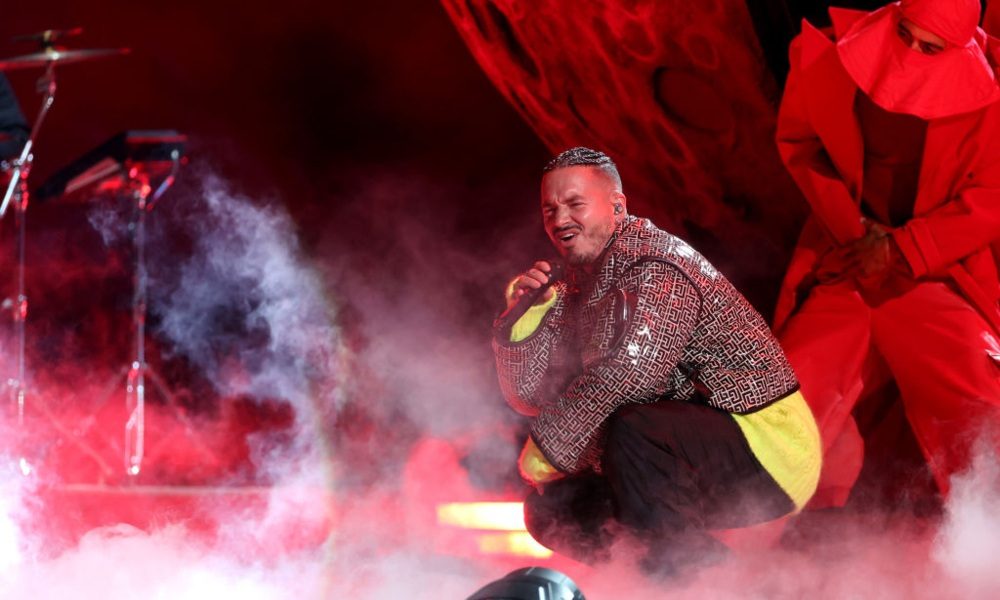 J Balvin and Jon Pardi have released their additions to The Metallica Blacklist (out September 10), a project in which over 50 artists will contribute their own "unique interpretation" of their favorite song from the 1991 self-titled album (also known as The Black Album).
Profits from the tribute record will be split between charities of the artist's choice and Metallica's All Within My Hands Foundation. The two artists follow St. Vincent, Sam Fender, and Jason Isbell who all recently shared radically different takes on Metallica's "Sad But True."
J Balvin – "Wherever I May Roam" from The @metallica Blacklist
The band will also be releasing an expanded version of their seminal album, and earlier in July, Metallica shared a remastered audio preview of "Holier Than Thou," recorded live during pre-production rehearsals for their 1991 tour. The recording took place at Bayview Studios in Richmond, CA, on 4 October 1990.
Now, fans who pre-order The Black Album will get access to Balvin's cover, Pardi's cover, and a Metallica bonus track―"Wherever I May Roam (Live at Day on the Green, Oakland, CA – October 12th, 1991)." Both artists chose to cover that song as well.
Jon Pardi – "Wherever I May Roam" from The Metallica Blacklist
Remastered for ultimate sound quality, The Black Album remaster will be available in multiple configurations including 180 gram Double Vinyl LP, Standard CD and 3 CD Expanded Edition, digital, and Limited Edition Deluxe Box Set (containing the album remastered on 180G 2LP, a picture disc, three live LPs, 14 CDs (containing rough mixes, demos, interviews, live shows), 6 DVDs (containing outtakes, behind the scenes, official videos, live shows), a 120-page hardcover book, four tour laminates, three lithos, three guitar picks, a Metallica lanyard, a folder with lyric sheets, and a download card).
The Black Album is one of the most commercially successful and critically acclaimed records of all time. Its 1991 release not only gave Metallica its first No.1 album in no fewer than 10 countries, including a 4-week run at No.1 in the U.S., its unrelenting series of singles — "Enter Sandman", "The Unforgiven", "Nothing Else Matters", "Wherever I May Roam", and "Sad But True" — fueled the band's rise to stadium headlining, radio, and MTV dominating household name status.