Jacob Collier Set To Perform Grammy U Masterclass In Los Angeles
The private event, at The Novo on February 2 will be moderated by Jessie Reyez.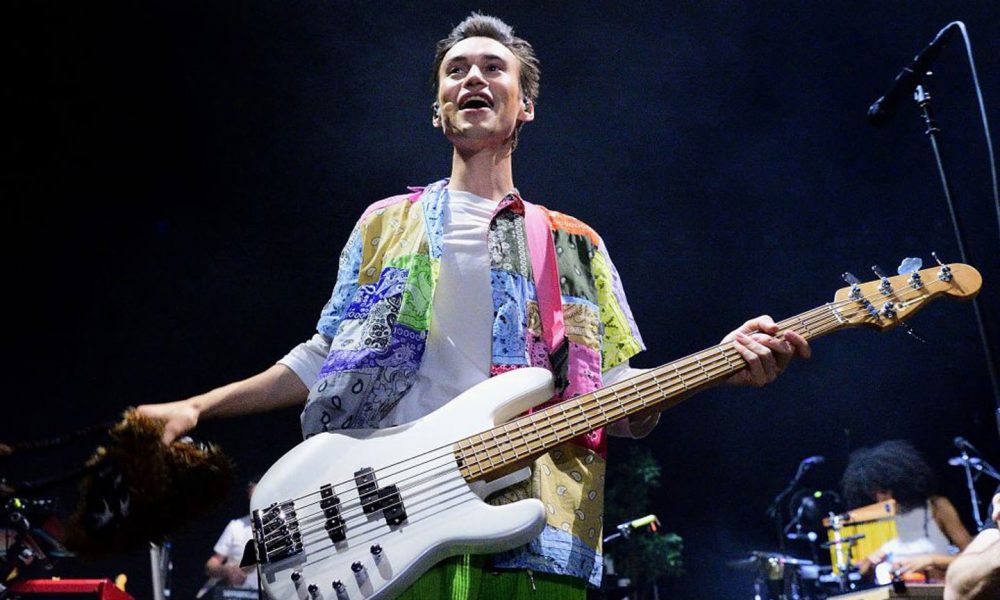 Five-time Grammy winner Jacob Collier will perform and discuss his career and the power of collaboration at a Grammy U Masterclass on Thursday, Feb. 2 at The Novo at L.A. Live in Los Angeles. The private event will be moderated by Jessie Reyez, who collaborated with Collier on a track on his Grammy-nominated album Djesse, Vol. 3. The two budding stars co-wrote and performed "Count The People," the second track on the album.
Collier, 28, is nominated for two more Grammys this year – album of the year for his work as a featured artist, producer, engineer/mixer and songwriter on Coldplay's Music of the Spheres, and best arrangement, instruments and vocals for "Never Gonna Be Alone," a non-album single featuring Lizzy McAlpine and John Mayer.
Collier first gained widespread notice two years ago, when he was a surprise album of the year nominee for his fourth studio album Djesse, Vol. 3. The album didn't win, but one of the tracks, "He Won't Hold You," won best arrangement, instrumental and vocals, and another, "All I Need," was nominated for best R&B performance.
Reyez, 31, was nominated for a Grammy three years ago for her EP, 'Being Human in Public,' which competed for best urban contemporary album.
The Grammy U Masterclass with Collier, presented by Mastercard, will be livestreamed at 1 p.m. PT on the Grammys' YouTube and Twitch Channels. Collier is set to perform at 2 p.m. The event will be preceded by a networking mixer featuring a Grammy U member DJ at noon.
Last September, Decca released Piano Ballads – Live From The Djesse World Tour 2022, which presented Collier's unique, visionary spin on a selection of songs including the likes of James Taylor's "Carolina In My Mind," The Beatles' "Let It Be," the Bee Gees' "How Deep Is Your Love," as well as two duets–Patti Page's "Tennessee Waltz" featuring Norwegian multi-instrumentalist Stian Carstensen, and a version of the ABBA pop classic "Dancing Queen" featuring US vocalist and regular band member Alita Moses.
Buy or stream Piano Ballads – Live From The Djesse World Tour 2022.