James Bay Shares Energetic 'Goodbye Never Felt So Bad' Video
The singer has been performing it live on tour and recently opened up for Bruce Springsteen at London's own BST Hyde Park.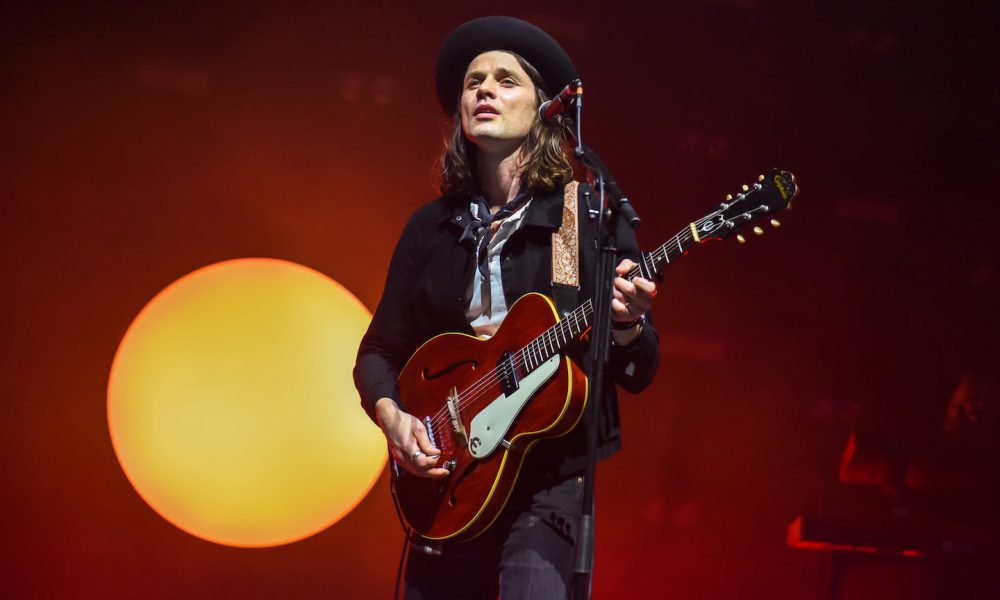 Earlier this month, Grammy nominee and BRIT-winner James Bay released his latest single, "Goodbye Never Felt So Bad," and now he's sharing its official music video.
The video flips between live performance clips showcasing the energy of the crowd, a recorded performance before the show begins, and low-key backstage moments.
The track, released via Mercury/Republic Records, features production from Gabe Simon and was co-written with Plested. Of the song, James said, "Goodbye Never Felt So Bad is a song about how crazy it can feel to say goodbye. There's rarely ever anything good about it. I say goodbye to the people I love constantly, it comes with the territory of my work. I'm always traveling. It's an amazing job but everything in life has its upsides and downsides."
He continued, "This summer I started playing the song live, way before I even knew it would be released. I just wanted to share new music for the thrill of it. You can't ask an audience to like something, but every time my fans put their hands in the air, clapped along, and by the last chorus they were singing the words. It's been unbelievable. I'm really excited to share the recording with the world. I wrote it with my mate, the brilliant Phil Plested. I hope you love it!"
James is currently playing the song live as he tours the U.S. supporting The Lumineers and playing select headline shows. See the dates below. In addition, he opened for the legendary Bruce Springsteen earlier this summer in his native U.K. as part of the BST Hyde Park series.
Listen to "Goodbye Never Felt So Bad."
James Bay 2023 Tour Dates:
8/30                 Omaha, NE                 Slowdown
9/1                   Denver, CO                 Ogden Theatre
9/2                   Snowmass, CO           Jazz Aspen Snowmass
9/3                   West Valley, UT          Usana Amphitheatre*
9/5                   Bonner, MT                 Kettlehouse Amphitheater*
9/6                   Bonner, MT                 Kettlehouse Amphitheater*
9/8                   Quincy, WA                 Gorge Amphitheater*
9/9                   Bend, OR                    Hayden Homes Amphitheater*
9/10                 Bend, OR                    Hayden Homes Amphitheater*
9/12                 Santa Barbara Santa Barbara Bowl*
9/13                 Santa Barbara            Santa Barbara Bowl*
9/15                 Los Angeles, CA         Hollywood Bowl*
9/16                 Oakland, CA               Fox Theater
9/19                 Dallas, TX                   Echo Lounge
9/20                 Austin, TX                   Emo's
9/22                 Atlanta, GA                 Variety Playhouse
9/23                 Franklin, TN                Pilgrimage Music & Culture Festival
*supporting The Lumineers