James Taylor Shares Restored Footage Of Vintage 'Sweet Baby James' Performance
The clip was first broadcast on a BBC 'In Concert' show in November 1970.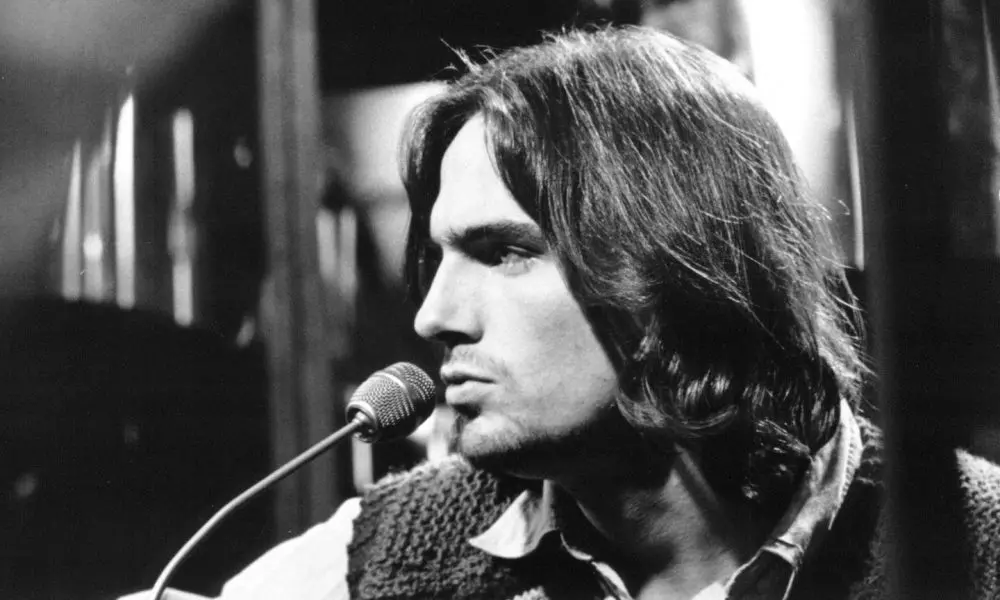 James Taylor's official YouTube channel has shared restored footage of his performance of "Sweet Baby James" on an In Concert show first broadcast by BBC Two on November 16, 1970.
Shop the best of James Taylor's discography on vinyl and more.
The 30-minute programme was the first of two such shows by the esteemed singer-songwriter in the early days of his success. A year later to the week, on November 13, 1971, he was featured again in a new performance, this time in a 45-minute edit.
The BBC Two schedule for the day of the 1970 show makes interesting reading. The long-running children's series Play School was the only program to air in the morning, at 11am, before the network closed down for almost eight hours, resuming at 7.05pm. The line-up then featured a documentary about French craftspeople, a half-hour news broadcast, an episode of The High Chaparrall, and an episode of the quiz series Call My Bluff.
James Taylor - Sweet Baby James (BBC In Concert, Nov 16, 1970)
Another long-established series, Horizon, then focused on French anthropologist Professor Claude Levi-Strauss. A further five-minute news broadcast was followed by the arts show Late Night Line-Up, after which the station closed down for the night.
Taylor's Sweet Baby James album had been released in February 1970, and peaked at No.3 in the US. It went on to triple platinum status there, and was also a substantial success in the UK, where he was building a firm following. It reached No.6 there, but not until February 1971, during a run of four weeks in the Top 10, from a total of 50 weeks in the Top 40. The LP also made the Top 10 in Australia and Canada and was listed by Billboard as the No.15 album for the whole of 1970.
Taylor has just announced three new shows at Wolf Trap in Vienna, VA on September 7, 8, and 10, for which presale begins today (22), with more shows for the fall due to be confirmed soon. He and his All-Star Band begin their summer itinerary on May 25, the first of two nights at Chateau Ste. Michelle Winery in Woodinville, WA.
Buy or stream James Taylor's American Standard album.