Jenny Lewis Shares New Single 'Cherry Baby'
'Joy'All' will arrive on June 9 courtesy of Blue Note/Capitol Records.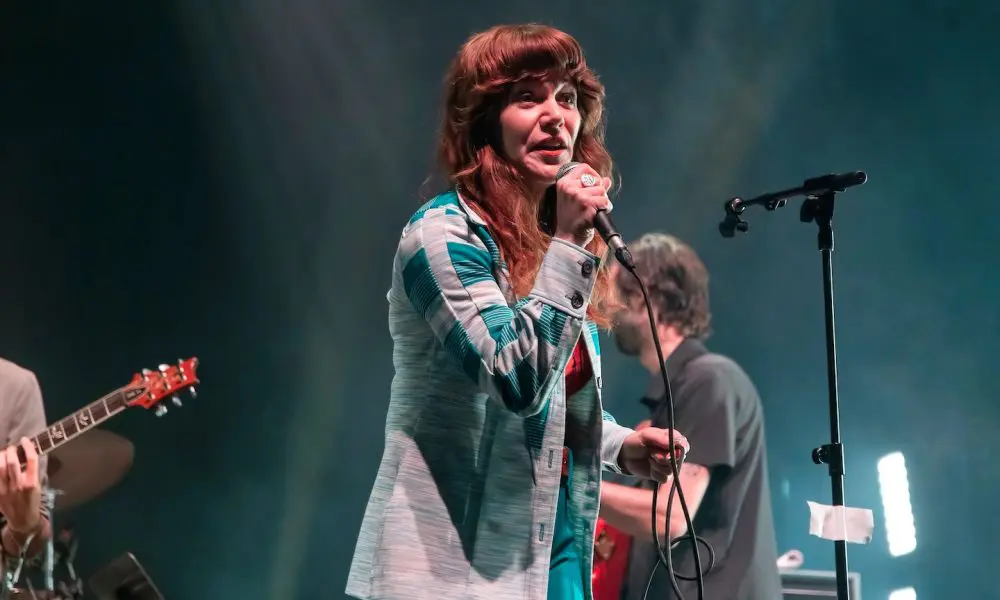 Jenny Lewis has delivered yet another delicious sampling of her forthcoming fifth solo album, Joy'All, with the brand new single "Cherry Baby." Joy'All is out June 9 on Blue Note/Capitol Records and available for pre-order now.
On the track, Lewis taps into her poetic side, singing "Metaphorically/ I'm having a hard time/ Writing the last line/ So I won't let go/ Believe me, believe me/ My first rodeo/ In Tennessee, Tennessee." Listen to the song below.
Jenny Lewis - Cherry Baby (Lyric Video)
With her tour itinerary kicking off next week in Nashville, fans will have a plethora of chances to catch Jenny on the road, including stops on the upcoming 20th anniversary Postal Service and Death Cab for Cutie co-headlining tour, supporting dates for the Beck and Phoenix co-headlining Summer Odyssey Tour, as well as her own headlining dates in support of Joy'All.
Two weeks ago, Lewis shared "Giddy Up," another track from Joy'All. The track arrived with an accompanying lyric video. On the twangy cut, Lewis dives into the complexities of romance, singing, "Oh baby baby baby/ Here's the thing/ I've been waiting around/ Patiently/ I'm not paranoid/ But I'm not not/ Give it up start living my best life/ Giddy up/ Get on my pony and ride."
The record – Lewis' fifth solo LP – follows 2019's On The Line and will be released on June 9 via Blue Note/Capitol Records. Joy'All began life on tour before the pandemic hit but really began to take shape during the coronavirus-enforced lockdown.
During that time, the musician joined a virtual songwriting workshop led by Beck, where participating artists were challenged to write a song a day for a week. "The guidelines would be prompts like 'write a song with 1-4-5 chord progression,' 'write a song with only cliches,' or 'write in free form style,'" Lewis explained. "The first song I submitted to the group was 'Puppy and a Truck.'"