Jerry Moss, A&M Records Co-Founder, Dies At 88
Along with Herb Alpert, Moss turned A&M Records into one of America's leading independent record labels.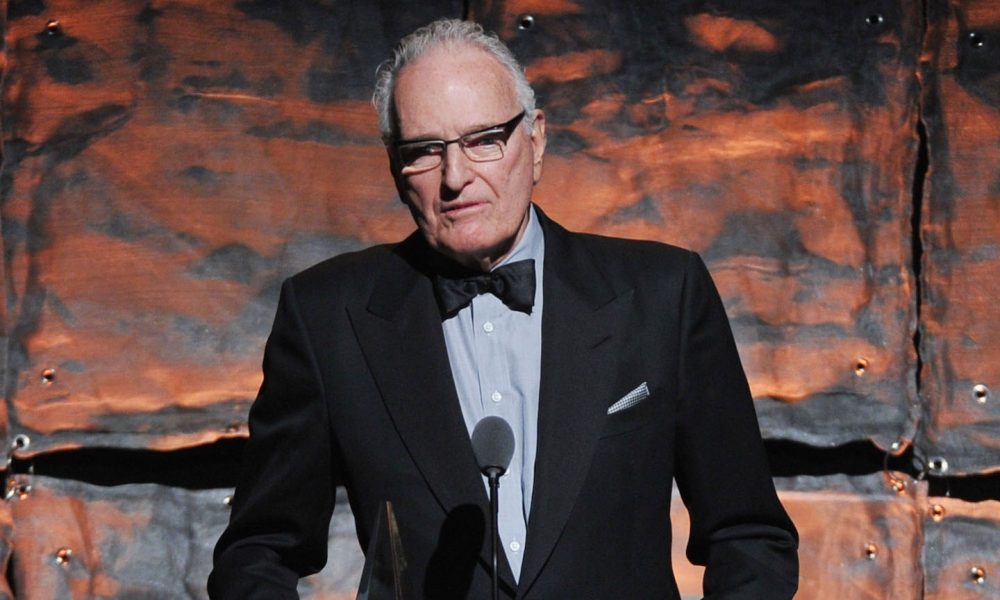 Jerry Moss, a legendary figure in the music industry who co-founded A&M Records, has died at the age of 88.
For more than 30 years, Moss and Herb Alpert helmed one of the industry's most successful independent labels, releasing iconic albums throughout the decades, from Albert's Whipped Cream & Other Delights, Peter Frampton's Frampton Comes Alive! to countless others from Carpenters, Janet Jackson, Cat Stevens, and more.
Moss, who was inducted with Alpert into the Rock and Roll Hall of Fame in 2006, died at his home in Bel Air, California, according to a statement released by his family.
"They truly don't make them like him anymore and we will miss conversations with him about everything under the sun," the statement says, reflecting on, "the twinkle in his eyes as he approached every moment ready for the next adventure."
Following the news of his passing, other friends, peers, and colleagues shared their tributes to Moss.
"Jerry Moss was one of music's true pioneers and great entrepreneurs with a unique vision for what a label should be and how to build trusting long-term relationships with artists. The independent spirit he and Herb Alpert championed at A&M Records is foundational to the culture that powers UMG today. On behalf of everyone at UMG, we offer our deepest condolences to his family," shared Sir Lucian Grainge, Chairman & CEO, Universal Music Group.
"I am so sorry to hear Jerry Moss has left us," added Peter Frampton. "Jerry was a true gentleman and if it weren't for him, so many lives might have turned out very differently. He loved great music and went out of his way to make a place where artists could find themselves and create with his lovely encouragement and patience. I love you, Jerry, and my thoughts are with wife Tina and the entire family. Rest now my dear friend."
Alpert and Moss' partnership started life in mid-1962 as a tiny do-it-yourself operation in the garage of Herb Alpert's West Hollywood home. Alpert himself already had a musical track record of some renown: he'd co-written hits for Sam Cooke (including "Wonderful World") with fellow LA mainstay Lou Adler.
Before the success of A&M, though, the duo started Carnival Records, a short-lived venture that featured releases from artists like Charlie Robinson.
The label was launched simply to release two singles they had made independently of each other. "Jerry and I never had this master plan of starting a label," Alpert shared in an interview with Rock's Backpages. "It just happened." In a separate interview, Moss concurred, saying, "We both were in the process of producing records, and both of the records we'd produced had no affiliation, other than with us.
"One was with Herb as a vocalist, a record that he'd produced, and I'd made a record with a friend of mine who was on a TV show and I used Herbie as a trumpet player for the middle part. Both records cost about the same to make, so we looked around and said, 'What if I just sorta promote them and see where we go?' We each just literally put $100 into a checking account to cover initial costs, and then I went around the radio stations with first his record and then eventually the record I'd made."
In another 2005 interview with Rock's Backpages, Moss also reflected on the longevity of A&M Records. "We really put in the time, and we put in the time to experiment. For the first couple of years, it was really just Herb, myself, and a resourceful secretary type. We were making records and then developing albums as we saw fit. We tried to make records that we believed would be commercial, but also records we liked.
"And we sort of came up with the fact that this Tijuana Brass thing really had a shot, because there was continuing interest well beyond the first single and album. And also what took place was the fact that we didn't waste a lot of money. Herb and I never took a lot of money out of the company. For a couple of years, we were drawing $125 a week. We left the assets in the company because that was our life. So when it did hit, say by the end of 1964 when we put out South of the Border, we believed we had an album that would sell at least 100,000, and that's when we started to think we had a real chance of building something successful."
When many other independent labels didn't survive the 60s, one of the keys to A&M's enduring success was their eclecticism. Following the success of acts like Joe Cocker, Sergio Mendes, and The Flying Burrito Brothers, A&M expanded their roster through the 70s and 80s, taking on acts like The Police, Squeeze, The Go-Gos, and other New Wave artists, to R&B musicians like Barry White and Janet Jackson.
Moss' legacy was celebrated earlier this year at a tribute concert in January, "Live at the Music Center: Concert Celebrating A&M Records Co-Founder Jerry Moss." The event featured appearances by Alpert, Frampton, Sting, Rita Coolidge, and Amy Grant.