Taylor Swift's 'Anti-Hero' Hits A Billion As Herb Alpert Hails Her Album Achievement
The song becomes Swift's fourth to pass Spotify's one billion threshold.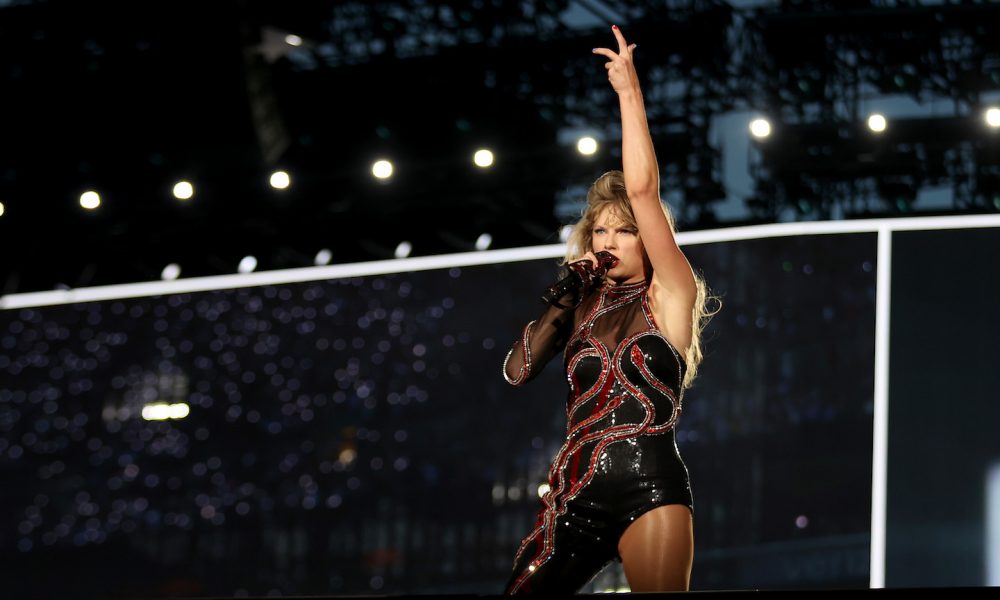 Taylor Swift has reacted to the news of "Anti-Hero" passing one billion streams on Spotify by adding an Instagram Story message of "Thanks a billion guys" followed by an exploding head emoji. It follows the TikTok message of congratulation by veteran jazz figurehead Herb Alpert on Swift equalling his record of four simultaneous Top 10 albums on the Billboard chart.
Shop the best of Taylor Swift's discography on vinyl and more.
"Anti-Hero" was Swift's ninth No.1 on the Hot 100 and her longest-running, at eight weeks, and now becomes her fourth to pass Spotify's one billion threshold, from a total of 449 songs by all artists in the history of the streaming service. Her previous such achievers are 1989's "Blank Space" and "Shake It Off," plus her collaboration with Zayn for the Fifty Shades Darker soundtrack, "I Don't Wanna Live Forever."
On the Billboard 200 dated July 22, the new Speak Now (Taylor's Version) became Swift's 12th No.1, in a Top 10 that also features Midnights, down one position at No.5; Lover, which rises 8-7, and folklore, which rises three places to return to the Top 10 at No.10. No one has delivered such chart domination since Alpert did so on the Top LPs chart, as it was called at the time, in the April 2, 1966 issue of Billboard.
That week, with S/Sgt. Barry Sadler's Ballad of the Green Berets holding at No.1, Alpert and his Tijuana Brass were up 3-2 with Going Places, which swapped positions with their Whipped Cream & Other Delights. They also climbed 11-9 with South of the Border and held at No.10 with The Lonely Bull. Those four titles had a combined total of 154 weeks on the chart.
The revered trumpeter, now 88, took to TikTok to post the message: "Hi Taylor, this is Herb Alpert. I've been getting calls from all over the world from publications wanting to know how do I feel about you breaking my record of – I don't know – 150 years ago. I feel great! I think you're a wonderful artist, sincere, you're gracious and you deserve it. You deserve it all. Congratulations." Watch Alpert's message here.