Country Notable Jillian Jacqueline Teams With TJ Osborne On New Single
Her debut album 'Honestly' will be released on June 10 via her new deal with UMG's Virgin Music.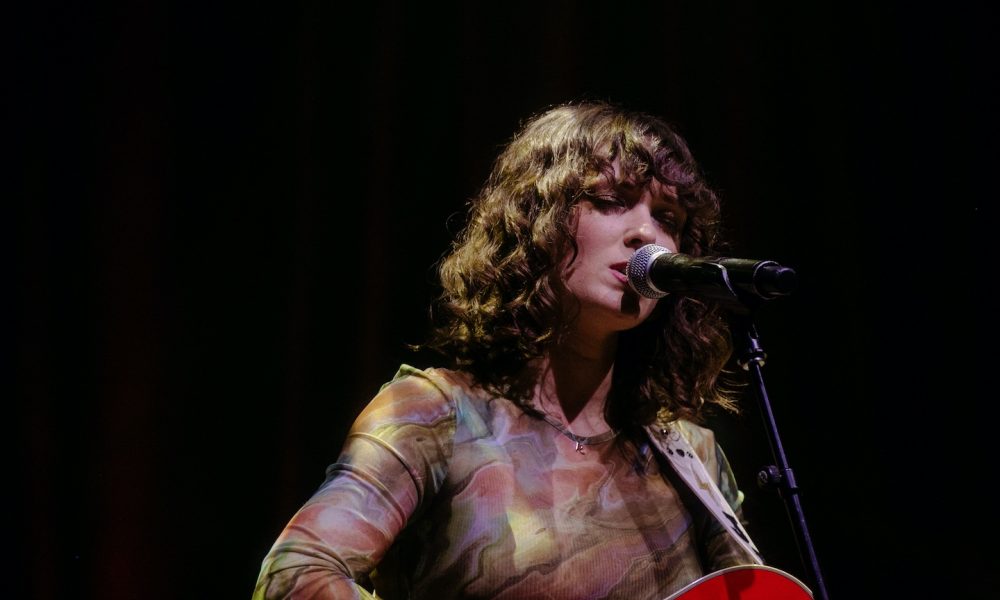 Jillian Jacqueline's debut album Honestly will be released on June 10 through her new deal with UMG's Virgin Music Label & Artist Services, formerly known as Caroline International. The former Big Loud artist announced her signing to the company in February.
After the release that month of the lead track "Magic," Jacqueline has now shared "Better with a Broken Heart," a duet with Brothers Osborne's TJ Osborne. She co-wrote it with Tofer Brown, the co-producer of her album, and with Adam James. Billboard's review of the track says that she and Osborne "offer a complementary, silk-over-steel wool tension that heightens the song's mournful undertones."
Jillian Jacqueline - Better With A Broken Heart (Official Music Video) ft. TJ Osborne
"I'm thrilled to have TJ of the Brothers Osborne singing with me on it," says Jacqueline. "I've always loved that resonant voice of his, with this emotional tremor to it. He really nailed it in the studio, and hearing us together on the chorus just gives me chills."
The album, Jacqueline's first "fully realized" set after 14 years living and working in Nashville, will feature "The Ocean," a duet with another admired country-roots artist, Charlie Worsham. It also has co-writes with Lori McKenna, Madi Diaz, and Old Dominion's Trevor Rosen. Jacqueline described Honestly to American Songwriter as "a culmination of years of blood, sweat, and tears. I can wholeheartedly say it's my favorite thing I've ever done."
When the Virgin Music signing was announced, company president Jacqueline Saturn said: "I had the privilege of working with Jillian in 2017, and have been a fan of her work ever since. When I heard there was an opportunity to work together again I jumped at the chance without even hearing the music, but then once we did we were completely blown away."
Pre-order Honestly, which is released on June 10.
The full Honestly tracklist is:
1. The Ocean featuring Charlie Worsham (J. Jacqueline, Tofer Brown, Hillary Lindsey)
2. When It Rains (J. Jacqueline, T. Brown)
3. Bandwagon (J. Jacqueline, T. Brown, Trevor Rosen)
4. Hummingbird (J. Jacqueline, Daniel Tashian, Andrew Deroberts)
5. Better with a Broken Heart featuring TJ Osborne (J. Jacqueline, T. Brown, Adam James)
6. Magic (J. Jacqueline, T. Brown, Shane McAnally)
7. Sure (J. Jacqueline, Lori McKenna, T. Brown)
8. Compliment (J. Jacqueline, T. Brown, Madi Diaz)
9. Hurt Somebody Else (J. Jacqueline, T. Brown, Justin Parker)
10. Iconic (J. Jacqueline, T. Brown, Kate York)11. Honeymoon (J. Jacqueline, Rob Persaud, Alex Reid)