Joel Ross Shares Music Video For 'GUILT'
Ross' next run of tour dates kicks off at the end of June.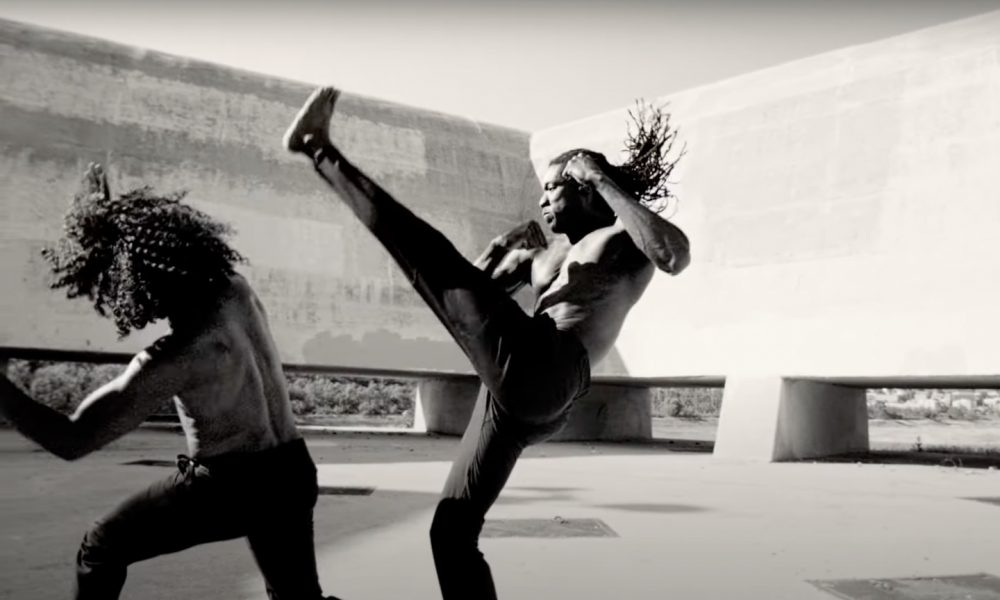 Joel Ross has shared a music video for his standout jazz cut, "Guilt," one of many stunning epics featured on his new album The Parable of the Poet.
The stirring, cinematic visual makes allusions to the Bible as a man scatters flower pedals across a woman's torso in a body of water. The experimental video also features choreographed dance moves captured in black and white.
Joel Ross - GUILT (Official Video)
Ross released his critically acclaimed new album, The Parable of the Poet, in April. The album embodies his collaborative spirit and finds him exploring new territory with his eight-piece Parables band featuring Immanuel Wilkins on alto saxophone, Maria Grand on tenor saxophone, Marquis Hill on trumpet, Kalia Vandever on trombone, Sean Mason on piano, Rick Rosato on bass, Craig Weinrib on drums, and special guest Gabrielle Garo on flute.
The Parable of the Poet was initially released on exclusive D2C color vinyl, CD, and digital formats, with a black vinyl released on May 20.
Ross' vision for the music is at once explicit and mysterious. Each title of the sven-movement suite references an emotional decision or experience for Ross, and he seeks to express themes present in parable tellings and retellings, while leaving each story's particulars open to interpretation. Ross rarely includes narrative explanations of anything he plays. He leaves his own motivations unvoiced, allowing both listeners and bandmates their unique, experiential readings of the music. "I'm just so interested in what the listener receives, what they take from it," he says, "the same as you would from any parable."
Ross recently discussed The Parable of the Poet with Blue Note President Don Was on a recent episode of "First Look." In support of the new album, Ross hit the road for a large run of shows, which will continue through the fall.