Gregory Porter, Brandee Younger, Joel Ross, And More To Headline Monterey Jazz Festival
The festival is set for September 23-25.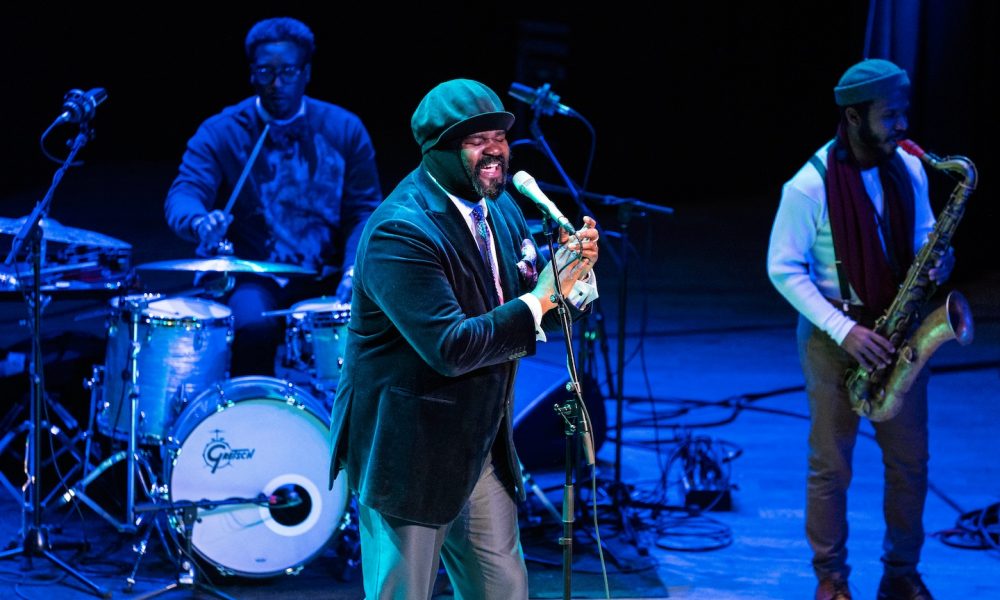 Monterey Jazz Festival celebrates its 65th anniversary in 2022, a major milestone for the world's longest continuously-running jazz festival. To celebrate, Gregory Porter, Brandee Younger, Joel Ross, and more are set to headline. The festival is set for September 23-25.
Over its long and distinguished history, Monterey Jazz Festival has earned a reputation for paying homage to jazz greats, but also for its focus and passion for new and diverse sounds; 2022 is a reaffirmation of both principles.
Icons at the forefront of the 65th anniversary year include Monterey Jazz Festival favorite Gregory Porter with his warm vocal mix of gospel, blues, and jazz. The aforementioned Younger and Ross are sure to wow as well.
Another powerhouse group, The Cookers will feature sounds from veteran artists like Eddie Henderson, David Weiss and Billy Harper; while two-time Grammy Award-nominated triple-threat drummer, composer, and producer Nate Smith, is not to be missed. Moodswing Reunion pulls together the original four members, saxophonist Joshua Redman, pianist Brad Mehldau, bassist Christian McBride, and drummer Brian Blade, to celebrate the iconic 1994 Moodswing album. Nicholas Payton will also honor the legacy of Black American Music in his irrepressible style.
Looking outward has always been a mantra for Monterey Jazz Festival, and there is a wealth of international influence showcased in 2022, led by Cuban pianist and bandleader Chucho Valdés, who will open the festival Friday with a rare performance of his magnum opus "La Creación" with the Yoruband Orchestra.
Catch appearances from young Northern UK supernova Emma-Jean Thackray, a singer, bandleader, beat-maker, radio host, DJ and label head; the NYC-based all female mariachi ensemble Flor de Toloache; the irrepressible Chicanos, Las Cafeteras, whose music straddles musical genres and physical borders to inspire social change and dancing; or explore the Japanese jazz influence through Akira Tana's Otonowa.
The Monterey Jazz Fest will celebrate its 65th year in the beautiful grass filled, oak studded Monterey County Fairgrounds, nestled between the Pacific Ocean and the Big Sur mountains, just minutes from downtown Monterey. New in 2022 will be a completely revamped food and beverage program, curated by California chefs, brewers, and vintners who are pushing the boundaries of the Golden State's world-renowned culinary scene.
Visit Monterey Jazz Festival's official website for more information.