Jonas Brothers Leads A Dance Party Across London In 'Waffle House' Video
The infectious new visual ends on stage at the iconic Royal Albert Hall, where the band recently performed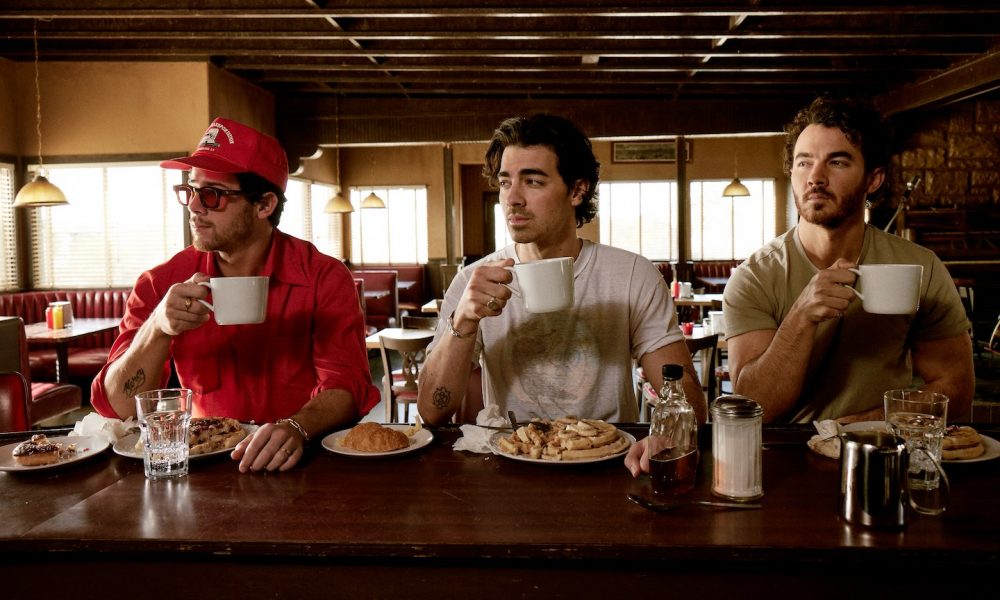 Jonas Brothers has shared its brand new video for its recent single "Waffle House," which was filmed during its recent London visit.
The visual opens with Joe Jonas in an underground club in the city before he goes and joins his brothers and bandmates in the streets. Later, Nick leads dancers in a high-rise building, taking them to a warehouse-esque environment and across Westminster Bridge.
The clip finishes with the trio, completed by Kevin, on stage at their recent sold-out gig at the iconic Royal Albert Hall as flutters of yellow confetti fills the room.
Jonas Brothers - Waffle House (Official Music Video)
"Waffle House" is set to appear on the Jonas Brothers' upcoming sixth record, The Album, which will be released on May 12 via Republic Records.
Recently, the three-piece took to the stage in Los Angeles, Dallas, and Baltimore for a series of intimate one-night-only shows. "The brothers came out swinging — perhaps practice for playing at a baseball stadium soon, with hits old and new receiving home-run worthy roars," Billboard assessed of the Los Angeles concert.
In August, the Jonas Brothers will return to New York for two massive nights at Yankee Stadium. At the shows, which will be held on August 12 and 13, the group will perform songs from five of its albums, including the upcoming new record. Any remaining tickets can be found on the band's official website.
Meanwhile, the trio was also recently confirmed to be heading back to London this summer to perform as part of the Capital FM Summertime Ball with Barclaycard. The annual summer concert will take place at Wembley Stadium on June 11 and will feature some of the biggest names in pop music.
Earlier this month, Jonas Brothers ramped up the excitement for The Album even more with an appearance on Saturday Night Live. The band performed 'Waffle House' and 'Walls' on the historic US sketch show and took part in a skit with guest host Molly Shannon.