The Jonas Brothers Announce New Album At Hollywood Walk Of Fame Ceremony
'Happiness Begins' follow-up 'The Album' will arrive this spring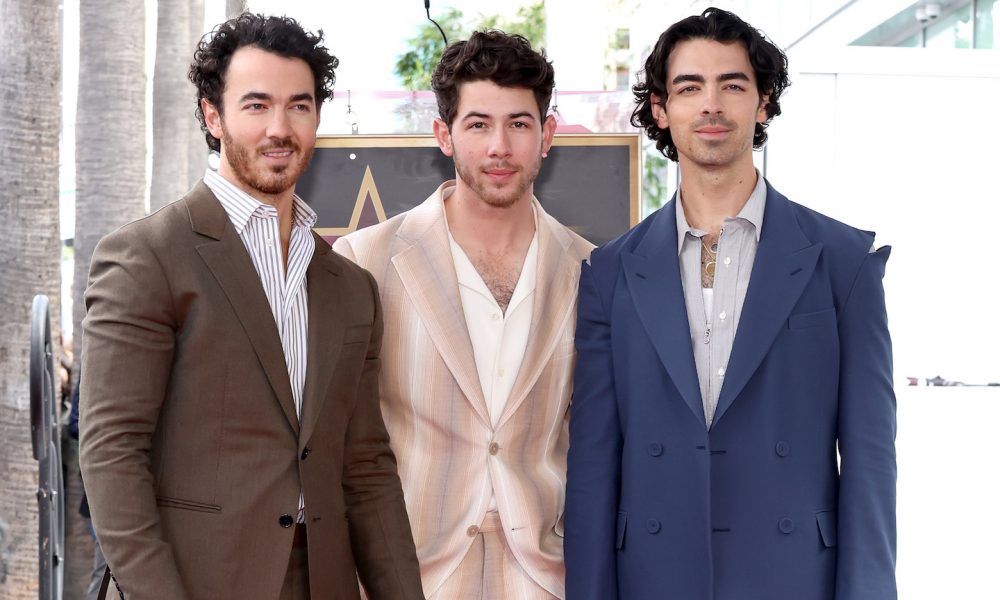 The Jonas Brothers announced its new album at the end of its Hollywood Walk of Fame ceremony yesterday (January 30).
The fraternal trio was the recipient of a star on the infamous landmark in recognition of their years in the music business.
Toward the end of the ceremony, Nick Jonas shared some news with the crowd who had gathered for the occasion. "I think we should make a quick announcement," he said, per Rolling Stone. "We are excited to announce today that our new album, The Album, will be coming out May 5."
The Album will be The Jonas Brothers' sixth studio album and will serve as the follow-up to its 2019 comeback record, Happiness Begins.
The band discussed the upcoming album in an interview with Variety, revealing that singer-songwriter Jon Bellion had been recruited to work on the record. "In a lot of ways, he has become another brother on this album, given what he brought to the table musically and creatively," Nick explained. "The key to Jon's initial pitch was bringing in influences from the 70s, but with a really modern edge to it. We wanted to find a way to tell stories that are universal but also ultra-personal."
Adding of the 70s influence on the record – particularly that of the Bee Gees – Kevin Jonas said: "They were a huge influence in our lives, growing up and listening to them with our father. And obviously, as we grew up being three brothers in a band, we definitely understood similarities."
Last year, The Jonas Brothers added more dates to its 'Live In Las Vegas' residency, with a trio of new shows set for February. Those concerts, which will take place at Park MGM's Dolby Live, follow two previous stints in June and November at the same venue.
Listen to the best of The Jonas Brothers on Apple Music and Spotify.