Josh Turner Announces 'Long Black Train' Vinyl For 20th Anniversary And Tour
The new edition marks his extensive 'Long Black Train 20th Anniversary Tour,' which begins on March 4.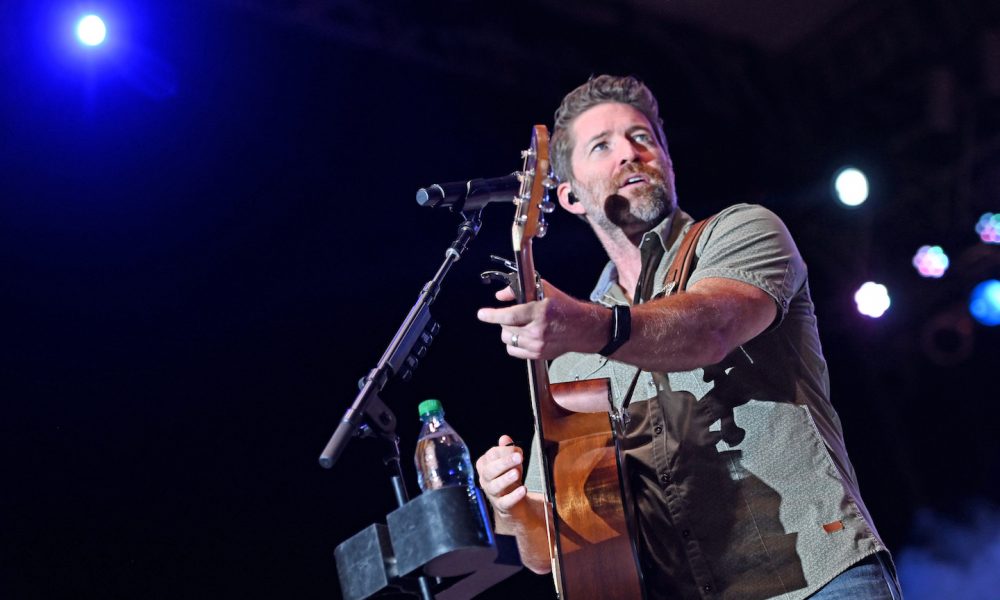 Country hitmaker Josh Turner has announced that his 2003 debut album Long Black Train will be released on vinyl for the first time by MCA Nashville on May 19. The new edition marks his extensive Long Black Train 20th Anniversary Tour, which begins on March 4 in Dothan, AL. Tickets are available now at joshturner.com.
The album, produced by Mark Wright and Frank Rogers, was certified platinum in the US by the RIAA in 2004, while the title track, its second single, won the same certification in 2018. That gospel-flavored song, written by Turner himself, was the album's biggest hit, reaching No.13 on both Hot Country Songs and Country Airplay.
Turner is also due to feature on the nationally syndicated TV series The Song on Saturday, March 11. The show will spotlight "Long Black Train," composed by Turner when he was attending Belmont University in Nashville. In the episode, Turner is seen walking the campus and revisiting the locations that inspired the song.
The tour launches on March 4 in Dothan, AL and stretches ahead to a September 23 date in Columbus, MN, with more shows still to be announced. The US itinerary pauses in July for Turner to travel to Europe to play on the 15th at the Norsk Countrytreff 2023 in Breim, Norway.
Josh Turner - Long Black Train (Official Music Video)
"I wrote this song during my senior year at Belmont University, and I remember thinking to myself, no one is going to want to hear this old timey gospel song," reflects Turner. "Thankfully, God placed a few folks in my life that thought differently and here we are celebrating the 20th anniversary of 'Long Black Train.'
"I credit this song with landing me my first publishing deal, my record deal and my first Opry performance. A lot of folks think that this was my first single, but it was actually my second. I was hesitant when the label suggested it be the next single, nothing else on the radio sounded like it. I don't know where I'd be today without this song and so we named the tour for this 20th anniversary and will be celebrating all year long."
Pre-order the vinyl edition of Long Black Train, which is released on May 19.