Julius Rodriguez Signs With Verve Records, Releases 'Gift Of The Moon'
'Let Sound Tell All' is set for release June 10 via Verve Records.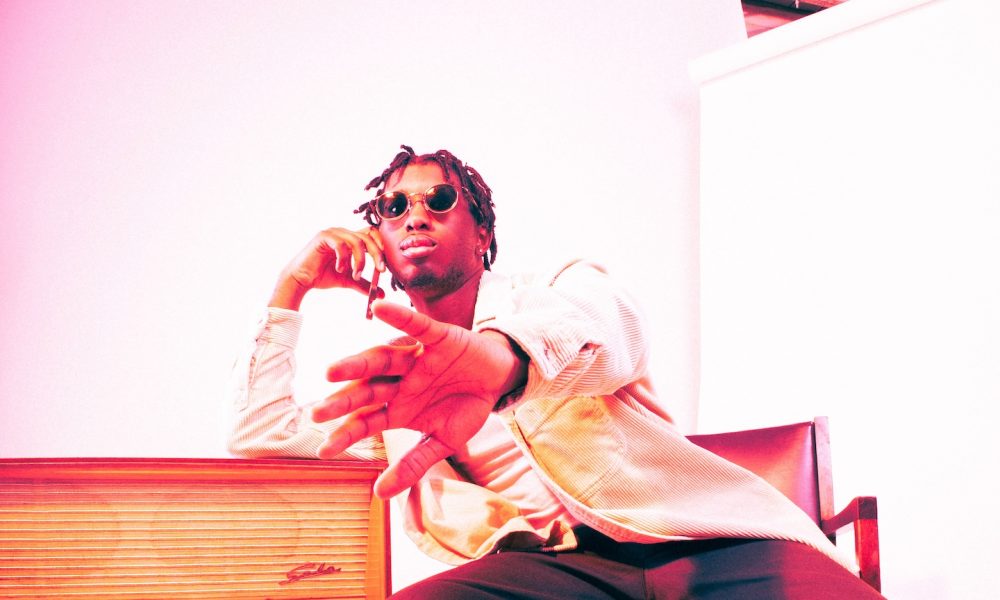 Julius Rodriguez, multi-talented pianist/drummer/producer, has announced the release of his debut album, Let Sound Tell All, set for release June 10 via Verve Records. To celebrate the news, he released his first single "Gift Of The Moon," a psychedelic number layered with trumpet and high-level production that nods to Roy Hargrove and Sgt. Pepper's Lonely Hearts Club Band.
The single recently premiered on The Fader, and they describe the new single as "a cosmic jazz saga that starts with a mesmeric two-chord cadence and expands into something colossal yet sleek and reserved."
Stunning jazz elders and pop and indie peers alike with his technical wizardry, Yoda-like understanding of complex melody, and George Martin-inspired production feats, Rodriguez commands attention for his reverence for sound – however anyone decides to classify it. An exclusive translucent LP as well as standard versions of the LP/CD will be available at the Verve Records Center Stage store.
On his debut album Let Sound Tell All, 23 year old musician Julius Rodriguez stirs a cauldron of gospel, jazz, classical, R&B, hip-hop, experimentation, production, and sheer technical wizardry to create a stunning debut that commands attention.
As an 11 year old kid, Rodriguez honed his jazz chops at Smalls Jazz Club, wowing audiences with his rendition of his favorite Ellington tune, "Take the A Train." Fast forward to 2018 when he dropped out of Juilliard, shimmying off the rigid curriculum to tour with A$AP Rocky. Now, in 2022, Rodriguez is on the cusp of a stellar release that weaves his life and influences – from Monk, Coltrane, Solange, James Blake, Sampha, and more. This music is as much at home in Smalls Jazz Club as it is at Gov Ball.
Call him Gen-Z jazz, but when you hear Julius Rodriguez play "the music," as he calls it, it's a modern sound, as fluent in history as it is aware of its contemporary context.