Kali Uchis Hosts A Girls' Night Out In New 'Moonlight' Video
This past weekend, Uchis took the mainstage at Coachella as one of the festival's top-billed performers, bringing out surprise guests Tyler, The Creator, Omar Apollo and Don Toliver.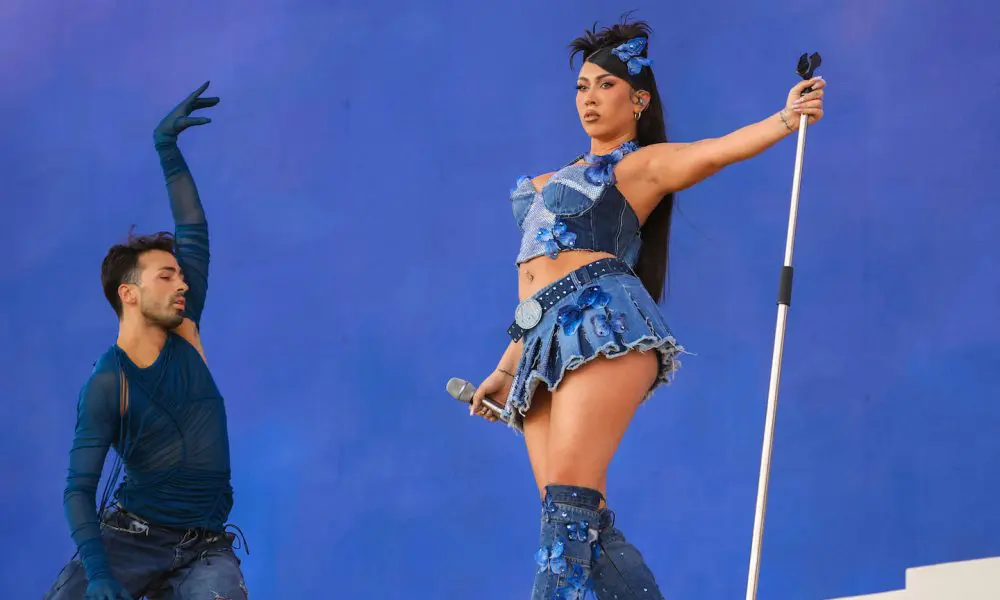 "Kiss, kiss / Looking dolly, I think I may go out tonight," sings Kali Uchis in the opening of her single "Moonlight," and the newly revealed music video has taken that concept literally.
Directed by Colin Tilley and Sarah McColgan, the song's video opens with a shot of a dollhouse before zooming in to find the singer and friends in the dolls' places, getting ready for a night out. "I just wanna ride, get high in the moonlight / I just wanna get high with my lover," she sings as she and her friends cruise down the nighttime highway in a convertible.
Kali Uchis - Moonlight (Official Music Video)
"Moonlight" is the latest single off of Uchis' new album, Red Moon in Venus, which dropped in March via Geffen Records. In a statement regarding the album's name, Uchis explained, "Red Moon In Venus is a timeless, burning expression of desire, heartbreak, faith, and honesty, reflecting the divine femininity of the moon and Venus. The moon and Venus work together to make key aspects of love and domestic life work well. This body of work represents all levels of love—releasing people with love, drawing love into your life and self-love. It's believed by many astrologers that the blood moon can send your emotions into a spin, and that's what I felt represented this body of work best."
Her third studio album, Venus became Uchis' first top 10 charting album after debuting at No.4 on the Billboard 200.
Last weekend, Uchis performed Venus' songs, including "Moonlight," live for fans at Coachella, where she will appear again this upcoming weekend. She brought a number of special guests to the stage, including frequent collaborator Tyler, the Creator, and Omar Apollo, who features on Venus. Following Coachella, Uchis will embark on a sold-out headline tour, featuring dates at iconic theaters including New York's Radio City Music Hall, Chicago's Aragon Ballroom.
Buy or stream Red Moon in Venus,