Karol G Announces New Album, 'Mañana Será Bonito'
According to Karol, the album is set to arrive 'soon.'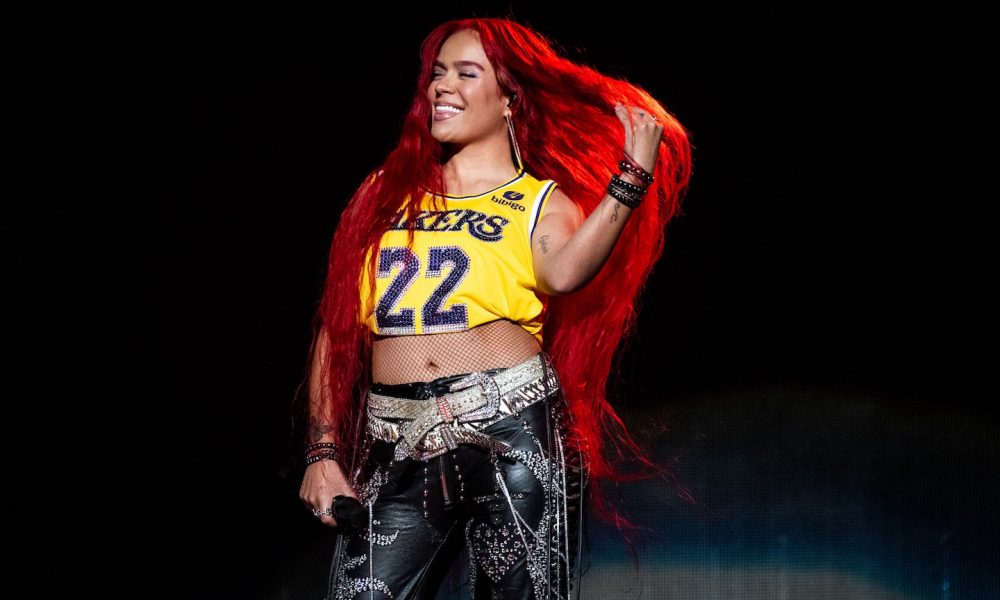 Karol G has revealed the name of her upcoming new album, Mañana Será Bonito. According to the artist, the project is set to drop "soon."
"Finally, finally," she wrote on social media. "Today I announce a project that I've dedicated so much love and time to. I just know that for me and for everyone else, Mañana Será Bonito (Tomorrow Will Be Pretty)."
In the clip, Karol G–sporting bright red hair–sits in a car in Medellín when a note drops on her that reads: "If you're sad, call me." When she dials the number on the note, a kid answers and tries to cheer her up by suggesting activities like writing a letter to Santa Claus, performing at a show, or recording her own version of the hit song "La Jeepeta." The call ends with the kid saying, "But señorita, the important thing is that mañana será bonito."
Last month, Vevo's Global Top Ten Music Videos of 2022 chart reveled that Karol G's "PROVENZA" landed in first place with a massive 547 million views worldwide. "PROVENZA" was the star's highly-anticipated solo single released in April after a seven month break, and was a self-described "completely new audiovisual project" for her that explored a significantly more tropical sound. The music video features an all-female cast and messages of empowerment and body positivity.
Vevo's Top Global Artist of 2022 was also reggaeton trailblazer and Vevo Official Live Performance alum Karol G, with a staggering 2.76 billion global views. The No.2 slot was Shakira with 2.49 billion views, followed by The Weeknd at No.3 with 2.24 billion. Taylor Swift entered the chart at No.4 with 2.09 billion views, while Eminem came in at No.5 with 1.75 billion.
Karol G's most recent single, "Cairo," which features Ovy On The Drums, was released in November. On the song, the multiplatinum singer and songwriter presents a unique mix of experimental sounds, her celebrated vocal prowess, and powerful lyrics that asserts her as a role model for women everywhere.
Listen to the best of Karol G on Apple Music and Spotify.