Heavyweight Artist Manager Ken Kragen, Of 'We Are The World' Fame, Dies At 85
Kragen managed such superstars as Kenny Rogers, the Bee Gees, Lionel Richie, and Olivia Newton-John.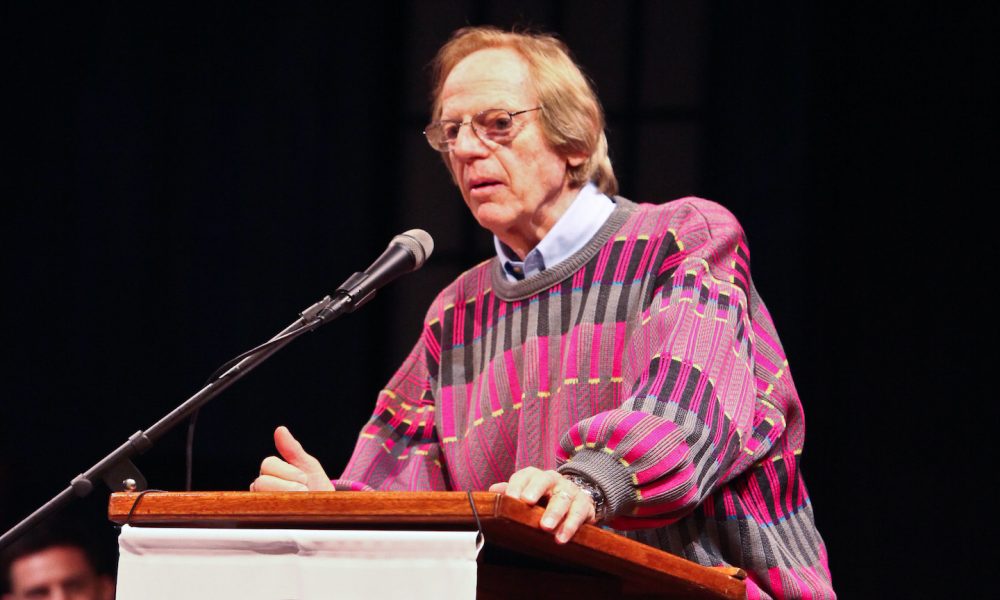 Ken Kragen, the widely-traveled and feted artist manager and producer, died from natural causes at his Brentwood, CA home on Tuesday (14) at the age of 85. As well as managing such heavyweight artists as Kenny Rogers, the Bee Gees, Lionel Richie, Olivia Newton-John, and others, he was a vital part of organizing the all-star USA For Africa single of 1985, "We Are The World."
His daughter Emma Kragen said in a statement: "While I am of course immensely proud of everything he has accomplished professionally, he has also been the best dad to me that I could have ever asked for."
Other artists and stars to benefit from Kragen's tutelage included Burt Reynolds, Trisha Yearwood, Harry Chapin, Dottie West, Travis Tritt, and the Smothers Brothers. He executive-produced the latter duo's syndicated series The Smothers Brothers Comedy Hour from 1967-69, where he also began his long association with Rogers. It was Kragen that steered the distinctive vocalist towards his rebirth as a country crossover superstar, with spectacular success on record, on stage and in a series of TV movies starring Rogers.
U.S.A. For Africa - We Are the World (Official Video)
A committed humanitarian, Kragen was approached by Harry Belafonte to help create "We Are The World" in aid of African famine relief. The song was written by Richie, Michael Jackson, and Quincy Jones, and the manager was the chief architect of the single's extraordinary line-up. Alongside Richie, Jackson, Rogers, and Belafonte, it also starred such household names as Stevie Wonder, Bruce Springsteen, Bob Dylan, Diana Ross, Tina Turner, Ray Charles, Billy Joel, Paul Simon, Dionne Warwick, Willie Nelson, and Smokey Robinson. Produced by Jones, the song is estimated to have raised $64 million. This was followed by the $15 million for US hunger charities raised by the following year's star-filled Hands Across America initiative.
Kragen's later projects included producing part of the 1992 presidential inauguration of Bill Clinton, and terms as president, uniquely, of both the Country Music Association and Academy of Country Music. His family is launching the Ken Kragen Memorial Foundation, which will be accepting donations to charitable causes in the coming months.