Lalah Hathaway And Robert Glasper Share New Song 'Show Me Your Soul'
The film plays during the end credits of 'Mr. SOUL!'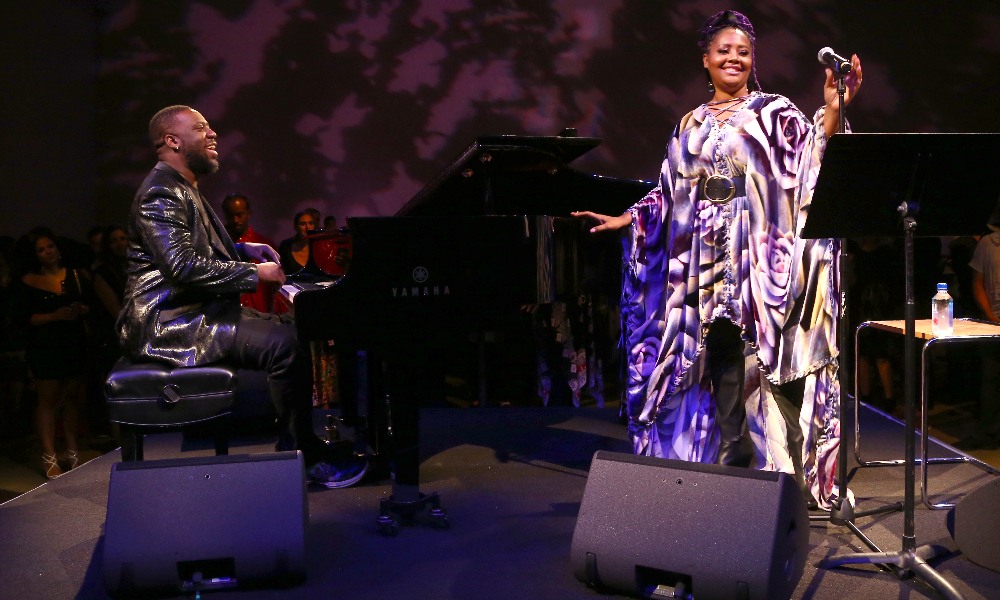 Lalah Hathaway and Robert Glasper have shared "Show Me Your Soul," the end credits song from the award-winning, Melissa Haizlip-directed film Mr. SOUL! It made the Best Original Song shortlist at the 2021 Oscars.
Mr. SOUL!, available now on HBO Max, is dedicated to Ellis Haizlip, who produced and hosted the Black variety show SOUL! from 1968 to 1973. It features commentary from Harry Belafonte, Questlove, Nikki Giovanni, and many more.
"I have wanted to make this film for my entire life, having a deep personal connection to the story I've actually lived," Melissa Haizlip wrote of the film. "Ellis Haizlip was my uncle; a huge inspiration to many others and me. I was a little girl when Uncle Ellis moved into our Upper West Side home in New York City, around the time SOUL! was born. I remember eating oatmeal at midnight with my uncle and the guest stars he would bring home after taping the show. I would bask in the glow of all these intelligent, glamorous Black people, mesmerized by my uncle's coterie of magical friends."
SOUL! was created in hopes of providing a platform for Black culture in America through artists, activists, community leaders, politicians, and performers. Now, Mr. SOUL! will do the same by highlighting the work of Ellis Haizlip, more than four decades after the show's conclusion, that paved the way for talk shows from Oprah, Arsenio Hall, and more Black cultural figures.
The Mr. SOUL! documentary features an original score composed and performed by Robert Glasper and includes archival footage of the series. The film also was recently awarded Best First Documentary Feature at the 2020 Critic's Choice Awards.
"Mr. SOUL! is an exploration of the birth of diversity in cultural expression and its very existence on national television; a love letter to Black culture, Black history, Black excellence, Black art, and Black lives," Melissa Haizlip said.