Lana Del Rey's New Single Implores Us To 'Say Yes To Heaven'
The song marks the star's first new music since her acclaimed ninth studio album, 'Did You Know That There's A Tunnel Under Ocean Blvd.'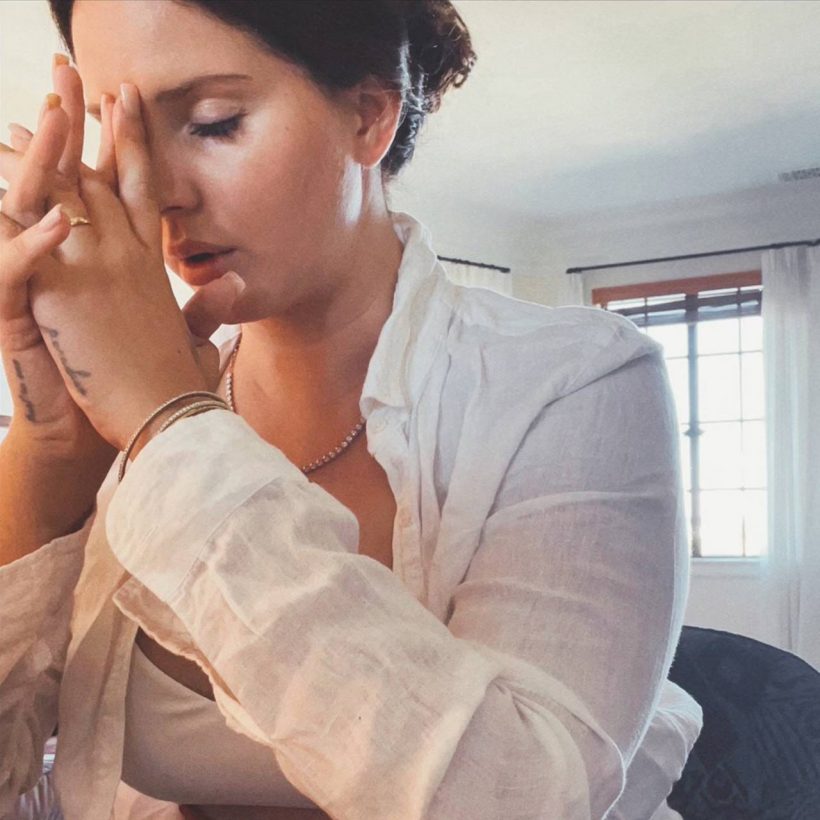 Lana Del Rey has dropped her new single, "Say Yes To Heaven." Its release marks her first new music following the critically and commercially successful ninth studio album, Did You Know That There's A Tunnel Under Ocean Blvd. The new track – that does not appear on the album – is out via Polydor Records.
A slice of alluringly dreamy, shimmering pop, "Say Yes To Heaven" – which was co-written in 2012 with Rick Nowels – made its first appearance to the world as it leaked online, subsequently building an immense amount of demand and momentum on TikTok. Now, the track sees official release in full, and you can hear it below.
Lana Del Rey - Say Yes To Heaven (Official Audio)
In the summer 2023, Lana Del Rey is set to play two sensational shows in the UK. The first of which will be at Glastonbury Festival as she headlines The Other Stage on Saturday, June 24. The second will be at the BST Hyde Park on Sunday July 9, as the American singer-songwriter closes the series with a headline set. She will be accompanied by an array of special guests that are still to be announced.
Did you know that there's a tunnel under Ocean Blvd – Lana Del Rey's sixth UK No. 1 album – has become the fastest selling album of 2023 so far (sales only), as well as having the biggest week one for an album in 2023 so far (sales and streaming). With this latest UK No. 1 album, Lana Del Rey now has the fifth most UK No. 1 albums for a solo female artists. At present, only Madonna (12), Taylor Swift (9), Kylie Minogue (8) and Barbra Streisand (7) have more.
The album has received considerable critical acclaim. Rolling Stone UK said, "On her ninth album, Lana Del Rey embraces her light and emerges as powerful as she's ever been," while The Guardian said, "The songwriter's ninth album is heavy and disarmingly truthful, yet expands its close lens thanks to her wide-ranging, alluring aesthetic looseness." Mojo declared " "It's beautiful, unveiled, audacious – at times to the point of recklessness – a record that moves outside her habitual emotional twilight to seek a new dawn."
The record was co-produced by Lana Del Rey alongside Mike Hermosa, Jack Antonoff, Drew Erickson, Zach Dawes, and Benji. Among its 16 tracks, …Ocean Blvd also features appearances from multiple other artists. Father John Misty provides backing vocals on the chorus of "Let The Light In," while Jon Batiste backs Del Rey up on piano on "Candy Necklace" before leading the charge on "Jon Batiste Interlude." French-British pianist RIOPY appears on "Grandfather please stand on the shoulders of my father while he's deep-sea fishing," indie soloist SYML plays the piano on "Paris, Texas," and Antonoff's Bleachers perform "Margaret," a song about the romance between actor Margaret Qualley and the bandleader.
Buy or stream Did You Know that There's a Tunnel Under Ocean Blvd.