Lana Del Rey Shares Tracklist For 'Did You Know That There's A Tunnel Under Ocean Blvd'
The record will feature collaborations with Father John Misty, Bleachers and more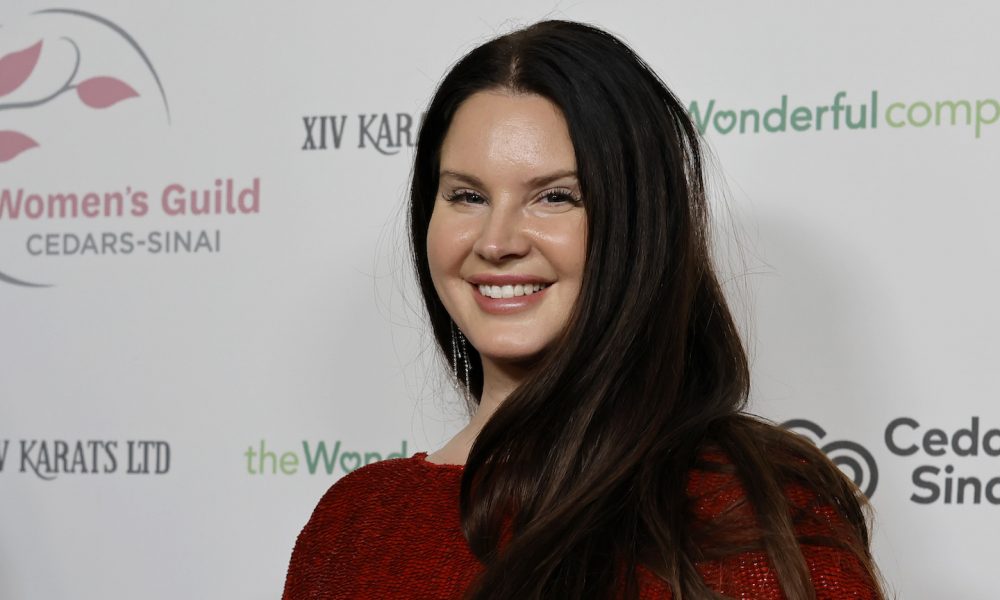 Lana Del Rey has shared the 16-song tracklist for her upcoming album, Did You Know That There's A Tunnel Under Ocean Blvd.
The album has also been delayed from its original release date of March 10. It will now be released on March 24, via Interscope Records.
Last week (January 13), Del Rey shared the tracklist and a series of alternative cover artwork on her Instagram page. The post revealed that the new album – the star's ninth – will include collaborations with Father John Misty, Bleachers, Tommy Genesis and Jon Batiste.
Bleachers' Jack Antonoff also contributed to the record as a producer alongside Del Rey, Mike Hermosa, Drew Erickson, Zach Dawes, and Benji.
Did You Know That There's A Tunnel Under Ocean Blvd will be available to purchase on CD, cassette, and various exclusive vinyl formats available at select retailers and at Lana Del Rey's official website, alongside streaming. The record was announced in December, with the singer and songwriter sharing a typewritten letter on her Instagram account.
"What can I say! I'm so grateful to be present and feeling effervescent today," she wrote. "With a mind full of violets and a forehead warmed by the sun as I pray in the garden. Thank you friends who helped me make this record.
"The music is for fun and for you and for me and not always free unless you're streaming ha – but spirited with the best of intentions!"
Last year, New York University's Clive Davis Institute introduced a course on Lana Del Rey for the fall semester. Taught by journalist and author Kathy Iandoli, the two-credit course, "Topics in Recorded Music: Lana Del Rey." The course description read: "Over the course of eight critically-acclaimed albums, the six-time Grammy nominated artist has introduced a sad core, melancholic, and baroque version of dream pop that in turn helped shift and reinvent the sound (and mood) of mainstream music beyond the 2010s.
"Through her arresting visuals and her thematic attention to mental health and tales of toxic, damaged love, Del Rey provided a new platform for artists of all genders to create "anti-pop" works of substance that could live in a mainstream once categorized as bubblegum."
Pre-order Did You Know That There's A Tunnel Under Ocean Blvd.
Did You Know That There's A Tunnel Under Ocean Blvd tracklist:
"The Grants"
"Did you know that there's a tunnel under Ocean Blvd"
"Sweet"
"AW"
"Judah Smith Interlude"
"Candy Necklace"
"Jon Batiste Interlude"
"Kintsugi"
"Fingertips"
"Paris, Texas"
"Grandfather Please Stand On The Shoulders Of My Father While He's Deep-Sea Fishing"
"Let The Light In (feat. Father John Misty)"
"Margaret (feat. Bleachers)"
"Fishtail"
"Peppers (feat. Tommy Genesis)"
"Taco Truck x VB"