LE SSERAFIM Shares Video For 'Eve, Psyche And The Bluebeard's Wife'
The track is featured on 'UNFORGIVEN.'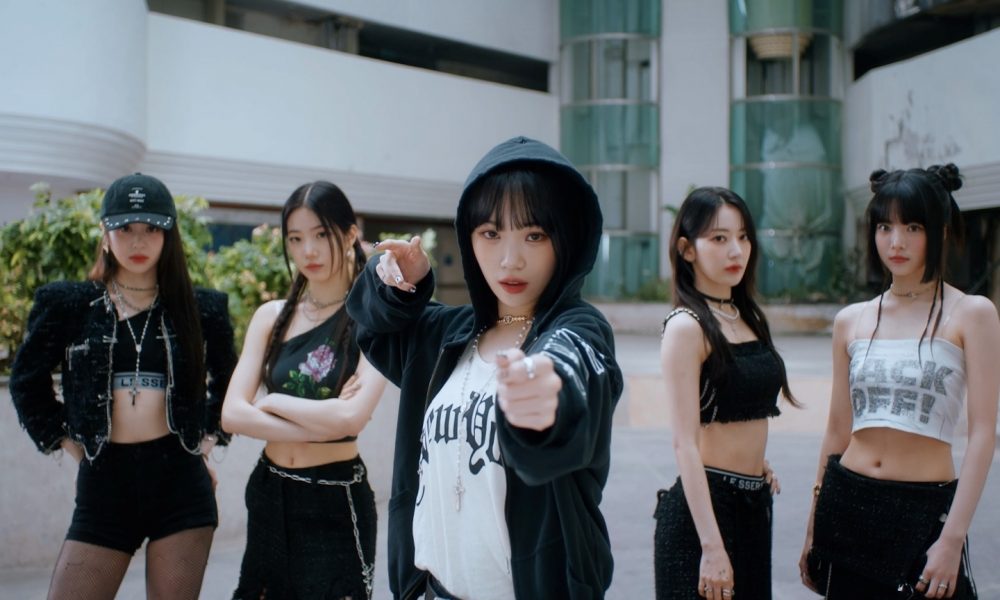 LE SSERAFIM has shared a mesmerizing music video for "Eve, Psyche & The Bluebeard's wife," from their first studio album UNFORGIVEN.
The quintet showed unparalleled global success with the lead single "UNFORGIVEN (feat. Nile Rodgers)" released earlier this month, hitting a career high with UNFORGIVEN by exceeding 1.03 million pre-orders within the first week, and topping two of Oricon's weekly charts with album rankings and digital album rankings.
The act has also set the records once again as the fastest girl group in the history of K-pop to enter top 10 on Billboard 200 at No.6, just a year after their debut.
In addition to chart records, thousands of fans lined up at pop-up events hosted in three different cities around the world to celebrate the group's first studio album. Two exclusive album listening parties were held in collaboration with the legendary roller rink Flipper's at Rockefeller Center in New York and in Exhibition London in the heart of White City, London.
In Seoul, Korea, the group hosted "LE SSERAFIM 2023 S/S POP UP" in a spacious two-story building pop-up store, launched where fans can enjoy their music, but also featured the group's own merchandise items from a variety of athleticwear and other accessories to desserts and drinks that members themselves participated in creating. The building was entirely dedicated to the act and the album launch, which drew the fans' attention.
The phenomenon led by the quintet continues with the newly released charismatic music video for "Eve, Psyche & The Bluebeard's wife." The five-piece act dedicates the entirety of the video to showcase their individualized yet still perfectly harmonized choreography that accommodate the intense beat and sounds of the track, and convey the message that the group will break taboos to move beyond what is laid out for them. In continued partnership with Flipper's, skaters from Flipper's were also featured in the video.