Leny Andrade, 'First Lady Of Brazilian Jazz' With 65-Year Career, Dies At 80
The Latin Grammy-winning Andrade became a favorite of such giants as Tony Bennett and Liza Minnelli.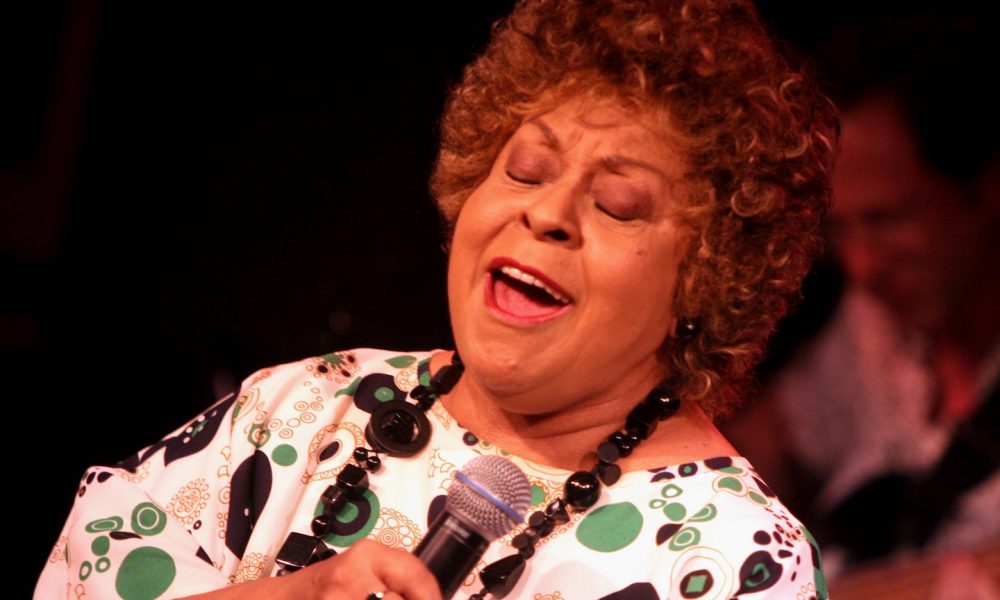 Leny Andrade, often referred to as the first lady of Brazilian jazz or "the Ella Fitzgerald of Brazil," died in Rio de Janeiro on Monday (24) of Lewy body dementia, at the age of 80. The news was shared with NPR by Eliana Peranzzetta, who had cared for Andrade for several years with her husband, arranger, and pianist Gilson Peranzzetta.
Andrade played piano as a child, her 65-year career started in her mid-teens as a club singer. "When you sing as a crooner at bailes [dances], you learn a lot," she said. "You have to sing in other idioms, various rhythms. I did this for three years, between fifteen and eighteen. My father went with me because I was a minor in age."
She won a scholarship to the Brazilian Conservatory of Music and made her album debut in 1961 with A Sensação, on RCA, a record based on romantic samba. From the mid-1960s, she spent nearly seven years living in Mexico, where she became a big success and befriended Fitzgerald and Sarah Vaughan when they played there. Indeed, John S. Wilson would write in the New York Times that Andrade "does scat singing with an agility that approaches Ella Fitzgerald."
Andrade also lived in Europe and the United States, touring extensively in both markets and making her US debut at the Blue Note in 1983. She reached beyond the bossa nova audience, leavening her sound with elements of American swing, and became a favorite of such giants as Tony Bennett and Liza Minnelli. In 2007, In 2007, her album Ao Vivo, recorded with pianist Cesar Camargo Mariano, won a Latin Grammy Award.
"I almost always change my style," she told Chris McGowan, as recounted on his The Brazilian Sound blog. "I will never stop doing songs that are as Brazilian as they are. There already exist fantastic American singers like Carmen [McRae], Sarah [Vaughan] and Ella [Fitzgerald]. You are never going to see a Brazilian pianist play like Oscar Peterson. Foolishness. You have to bring new, beautiful, well-done things from your country, or you don't need to come."