Lil Wayne's Classic Mixtape 'Sorry 4 The Wait' Heads To Streaming Services
The record was released in 2011 as an apology for the delay around Weezy's ninth album, 'Tha Carter IV'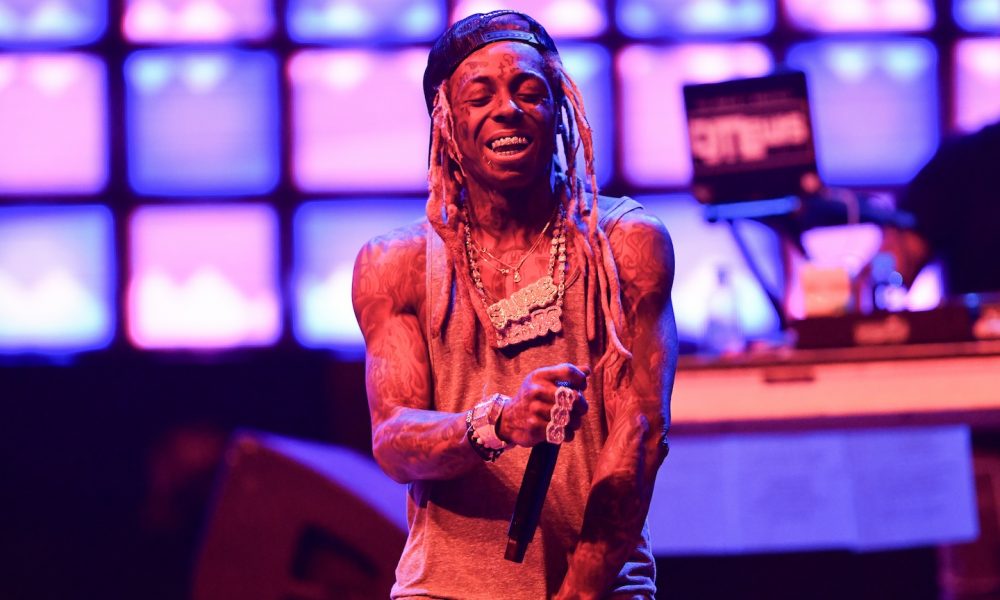 Lil Wayne's mixtape Sorry 4 The Wait is set to be added to streaming services for the first time since its release in 2021, the rapper has teased.
The 12-track record was shared as an apology for the delays around Weezy's ninth album Tha Carter IV. He had begun work on the record in 2008, but didn't realise it until just over a month after Sorry 4 The Wait.
Wayne shared a short teaser video on his Instagram page yesterday (January 9), captioning the post: "On all platforms Soon!!!" The clip featured audio of "Rollin,'" while graphics in the video showed the mixtape's title scrolling across the sunglasses worn by a 3D illustration of the rapper.
Sorry 4 The Wait featured guest appearances by Gunna, Lil B, Thugga, Raw Dizzy, Flow and T@, while its tracks sampled previously released songs by the likes of Drake, Adele, Beyoncé, Miguel, Meek Mill and more.
A date has yet to be announced for Sorry 4 The Wait's arrival on streaming services, but the record can be pre-saved here.
Last month, Lil Wayne and Rich The Kid shared a music video for their latest collaborative single, "Trust Fund," which appeared on their joint mixtape Trust Fund Babies. The visuals featured the two rappers taking over a skate park while the footage also transformed them into video game avatars.
In November, Weezy added to the celebrations around Tha Carter IV's 10th anniversary, releasing a visual version of the album. As part of it, he shared a video for "She Will" that was directed by Tim Fox and explored the dystopian world the rapper created on the album. With art provided by Daniel Crossan, the visualizers created a comic book feel that pulled inspiration from the likes of Grand Theft Auto and The Dark Knight.