Lisa Marie Presley, Singer And Daughter Of Elvis, Dies At 54
The singer died suddenly following hospitalization after a reported cardiac arrest.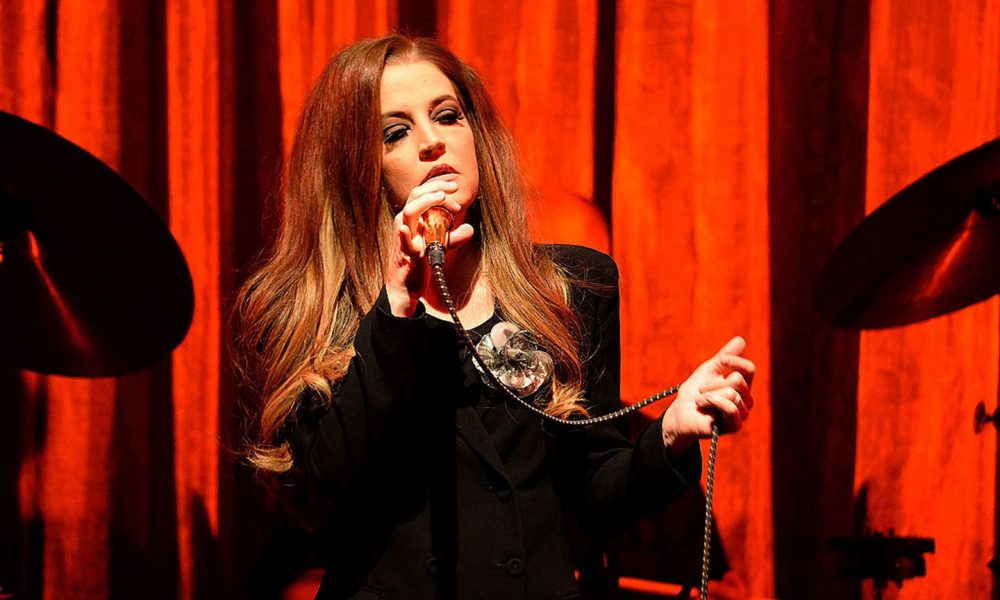 Lisa Marie Presley, singer and the only child of Elvis and Priscilla Presley, has died at the age of 54, after suddenly being hospitalized on Thursday.
Her 77-year-old mother confirmed Presley's death later on Thursday night.
"It is with a heavy heart that I must share the devastating news that my beautiful daughter Lisa Marie has left us," Priscilla Presley said in a statement. "She was the most passionate strong and loving woman I have ever known. We ask for privacy as we try to deal with this profound loss. Thank you for the love and prayers. At this time there will be no further comment."
Presley was taken to hospital from her home in Calabasas, California, after a reported cardiac arrest, TMZ first reported. Her mother asked fans to keep her daughter in their prayers in a statement issued when the news first broke.
Presley's family said in a separate statement they were "shocked and devastated by the tragic death of their beloved Lisa Marie. They are profoundly grateful for the support, love and prayers of everyone, and ask for privacy during this very difficult time."
The musician appeared with her mother at the Golden Globes awards ceremony in Los Angeles two days before she was hospitalized, as part of the cohort of talent supporting Baz Luhrmann's acclaimed biopic Elvis. On the night, actor Austin Butler won best actor in a motion picture drama for his performance as the King.
Presley praised Butler for his performance, saying: "I really didn't know what to do with myself after I saw it. I had to take, like, five days to process it because it was so incredible and so spot on and just so authentic."
Born in Memphis, Tennessee in 1968, Presley is the only child of Elvis and Priscilla Presley. When her parents divorced, Presley moved with her mother to Los Angeles, but would return to her father's Memphis home, Graceland.
When Elvis died in 1977, nine-year-old Presley became joint heir to his estate with her grandfather, Vernon Presley, and her great-grandmother, Minnie Mae Hood Presley. When she was 25, Presley was the sole surviving heir of the estate, then valued at US$100m. In 2005, she sold the majority of the estate's business shares to Industrial Media, but retained control of Graceland.
In 1997, Presley released "Don't Cry Daddy" as a duet with her father's vocals, to mark the 20th anniversary of his death. She later followed her father's path into music, releasing three albums: To Whom It May Concern (2003), Now What (2005) and Storm & Grace (2012).
In her personal life, Presley married four times, including an 18-month marriage to Michael Jackson. She was also renowned for her philanthropy and in 2011, she was honored by the governor of Tennessee and the mayor of New Orleans for her charitable efforts.
Tributes to Presley swiftly followed news of her death. John Travolta said on Instagram: "Lisa baby girl, I'm so sorry. I'll miss you but I know I'll see you again. My love and heart goes out to Riley, Priscilla, Harper and Finley."
Rita Wilson, actor and wife of Elvis star Tom Hanks, said: "Our hearts are broken with the sudden and shocking passing of Lisa Marie Presley tonight. Tom and I had spent some time with the family during the Elvis movie promotional tour. Lisa Marie was so honest and direct, vulnerable, in a state of anticipation about the movie. She spoke so eloquently about her father."
Brian Wilson of The Beach Boys tweeted: "It's hard to take when someone so young and full of life passes on. I feel so bad about Lisa Marie and I wish the best for her children and her family."
Bette Midler said: "I'm in shock. So beautiful and only 54 years old; I can't actually comprehend it."