Listen To 'Ocean In A Drop' By Jazz-Electronica Innovators GoGo Penguin
The tracks on the record stem from GoGoPenguin's much-admired live soundtrack for Godfrey Reggio's 1982 cult documentary 'Koyaanisqatsi' in 2015.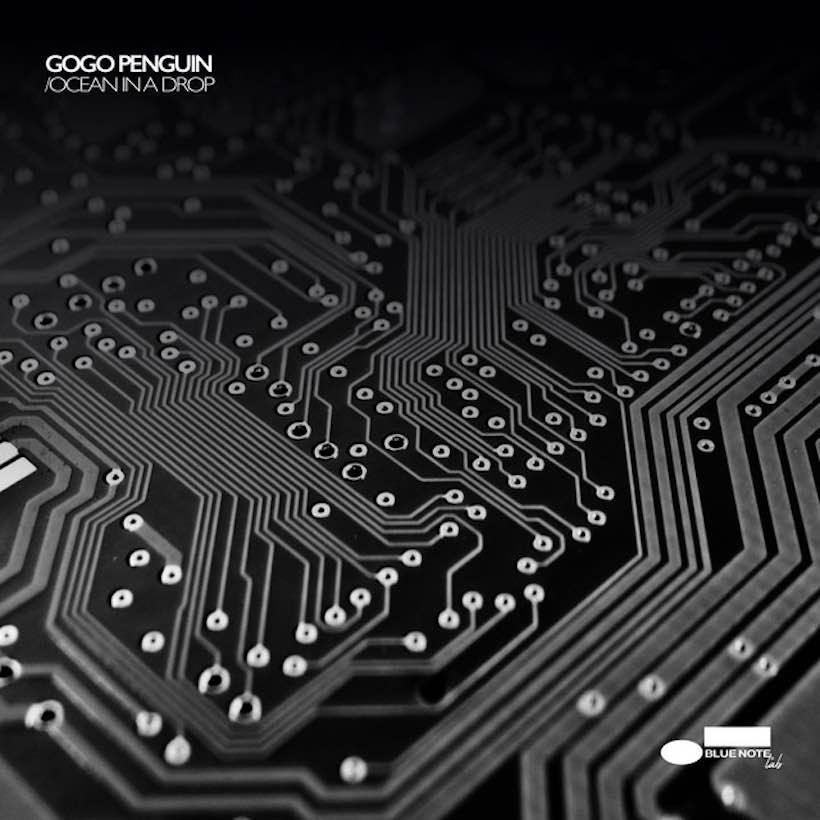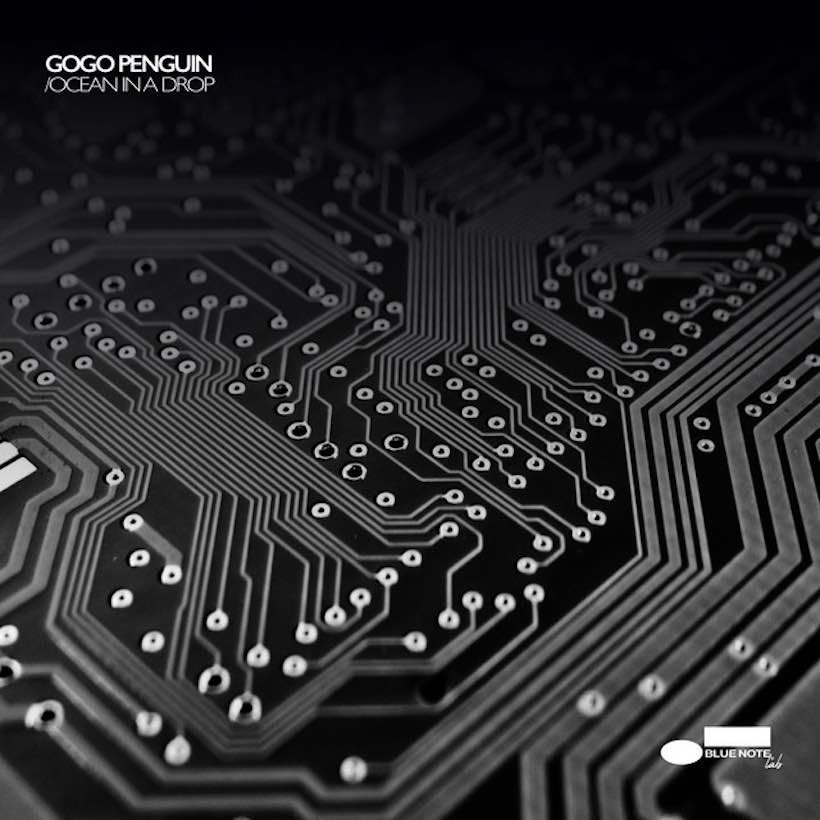 Self-described "hard-hitting jazz meets electronica" Manchester three-piece GoGo Penguin have released the title track, and a short video trailer, from their 10-inch vinyl EP Ocean In A Drop: Music For A Film, which follows on 4 October. It's on the Blue Note Lab imprint, which released the Tony Allen and Jeff Mills EP last year.
Drummer Rob Turner, who is joined in the trio by pianist Chris Illingworth and bassist Nick Blacka, says of the project: "An Ocean in a Drop is this moment of human experience of the world: pathos or compassion…" The title is a reference to a quote by the 13th century Sufi scholar Rumi, who said: "You are not a drop in the ocean. You are the entire ocean in a drop."
The tracks on the record stem from GoGoPenguin's much-admired live soundtrack for Godfrey Reggio's 1982 cult documentary Koyaanisqatsi in 2015. That sonic experiment led to international tour dates, including a final run this autumn in Los Angeles, San Francisco, Berlin, Paris, London and Manchester. GoGo Penguin had previously trailed the new EP with 'Time Lapse City.'
Ocean In A Drop opens with that stirringly atmospheric track and includes the bittersweet reflection of Nessus, while the title track takes on a new form and life from the version on GGP's 2016 EP Live At Abbey Road. "We changed Ocean in a Drop's arrangement quite a bit," says Blacka. "We added two melodic/improvised bass sections in this arrangement to give it more shape, plus this EP version is more dynamically varied with the last section growing in intensity."
Notes Turner: "When people watch a film, they'll accept really far-out soundtrack music. This whole thing is fixed around a 12-tone row, which is traditionally considered 'difficult', although it does get used a lot in folk music." Illingworth adds: "Performing the soundtrack live is hugely demanding, both physically and mentally, and the recording was no different. We recorded the tracks together live like we have with our previous recordings, not overdubbing and layering individual parts together."
"The piece 'Control Shift' was the biggest challenge for me," admits Blacka. "There are a lot of notes for everyone and it's very fast. This is only the second time that I have recorded a piece of music on bass guitar with GoGo Penguin (the other was an imaginative reworking of Tony Williams's Creatures of Conscience for the Blue Note Review box set).
"At first the idea was to try it on double bass, but the speed and articulation required to get the lines across simply didn't lend themselves to the instrument. It still took quite a bit of practice to get it up to speed on the bass guitar."
GoGo Penguin - Ocean In A Drop (Teaser)
As for the inspiration from their original Koyaanisqatsi score, Illingworth says: "People kept asking if we'd release the music as an album, but that didn't feel right to us. The film has a great score already, but we really enjoyed the project and specifically writing music for film, so that provided the inspiration for Ocean in a Drop".
The circuitboard/megacity cover image for the vinyl EP was designed by Paul Middlewick, who also created the artwork for the group's acclaimed albums Man Made Object and A Humdrum Star. "I like the way the microchip parallels the title Ocean in a Drop," says Illingworth. "Something complex and huge within something small and individual."
Ocean In A Drop: Music For A Film is released on 4 October. Pre-order it here.
Format:
UK English