Live Aid Celebrated With 35th Anniversary Livestream On Social Media
The entire event, including some previously unseen footage, can be watched today on Facebook and Twitter.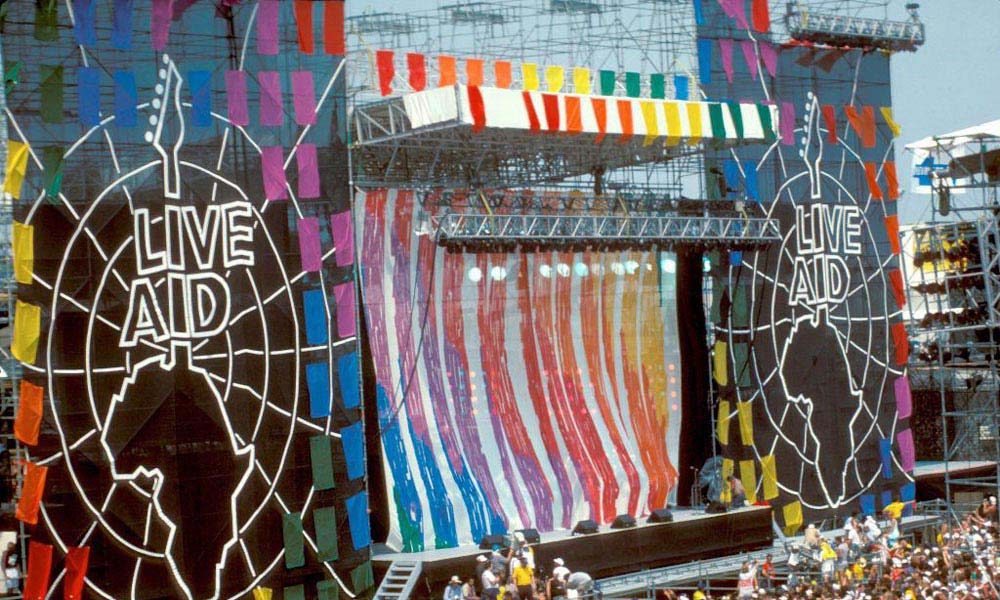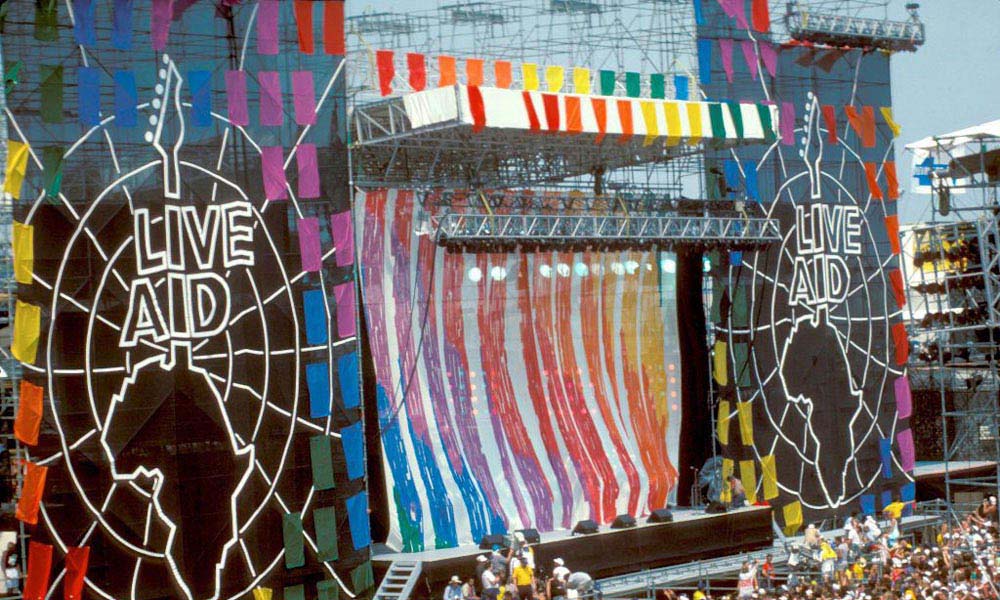 1985's legendary global Live Aid concert is being celebrated with a 35th anniversary livestream of the entire event which can be watched on social media outlets, Facebook and Twitter. The action begins at 12: 00 noon BST/ 7:00 AM EDT.
A post on the Live Aid Facebook page reads: "Effort has been made to find the best quality footage for the livestream – sometimes the video is better than the audio and vice versa. There were technical failures, tapes lost or erased and some of the clips are incomplete. There are also about five songs that were on the playlist that aren't anywhere, but lots of it is queued and ready to roll noon London time on Monday. Enjoy!"
Live Aid was a benefit concert watched by nearly 2 billion people worldwide when it was broadcast on July 13, 1985. The original event was organised by Bob Geldof and Midge Ure to raise funds for relief of the ongoing Ethiopian famine and Live Aid was billed as the "global jukebox": a special fundraising event which was held simultaneously at Wembley Stadium in London, UK, attended by about 72,000 people, and John F. Kennedy Stadium in Philadelphia, US, attended by exactly 89,484 people.
Queen - Bohemian Rhapsody (Live Aid 1985)
The concert began at 12:00 British Summer Time (BST) (7:00 Eastern Daylight Time (EDT)) at Wembley Stadium in the United Kingdom. It continued at John F. Kennedy Stadium (JFK) in the United States, starting at 13:51 BST (8:51 EDT). The UK's Wembley performances ended at 22:00 BST (17:00 EDT). The JFK performances and whole concert in the US ended at 04:05 BST 14 July (23:05 EDT). Thus, Live Aid concert continued for just over 16 hours, but since many artists' performances were conducted simultaneously in Wembley and JFK, the total concert's length was much longer.
The biggest acts in music performed, including Queen, Rick Springfield, Madonna, Elton John, David Bowie, Paul McCartney and U2. While a crowd of more than 150,000 watched in-person at these sites but 13 satellites, including five Intelsat satellites, beamed the broadcast live to televisions and radios across the globe.
According to historical accounts, it was one of the largest-scale satellite link-ups and television broadcasts of all time, with an estimated audience of 1.9bn, across 150 nations. In fact, according to a 1985 article from Broadcasting Magazine, "11 channels on five Intelsat satellites were among the six satellites used for the international transmission of the event."
The broadcast required between 13-16 hours of transmission time. "No one has ever required such massive amounts of time," said Jim Tuverson, head of Television Videotape Satellite Communications Group's West Coast operation, at the time.
Discover Queen's Live Aid Performance: How Rock's Royalty Stole The Show.