Listen To Dr. Lonnie Smith & Iggy Pop Cover Donovan's 'Sunshine Superman'
Smith's new album, 'Breathe', is set for release through Blue Note Records, on March 26.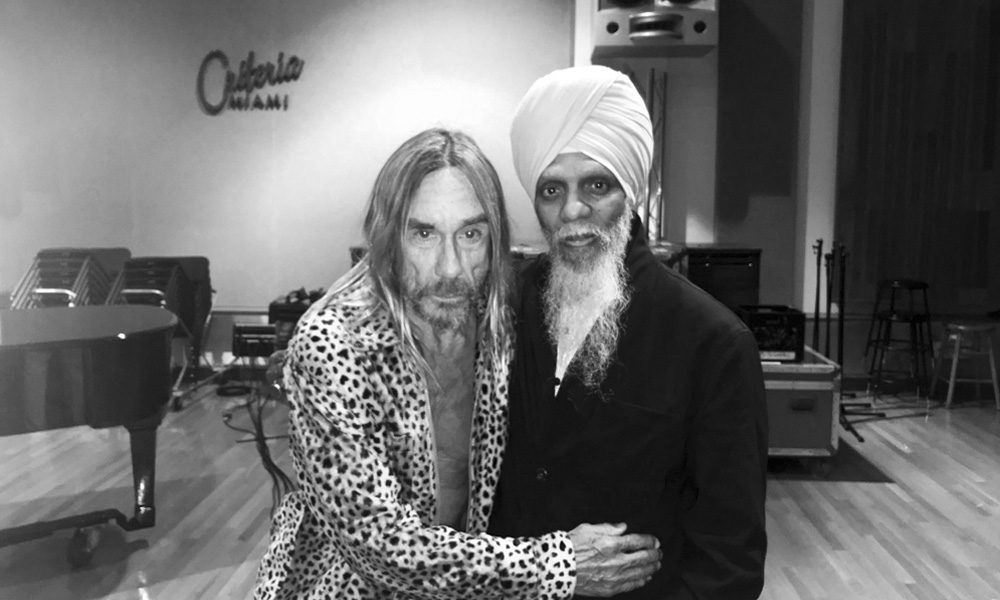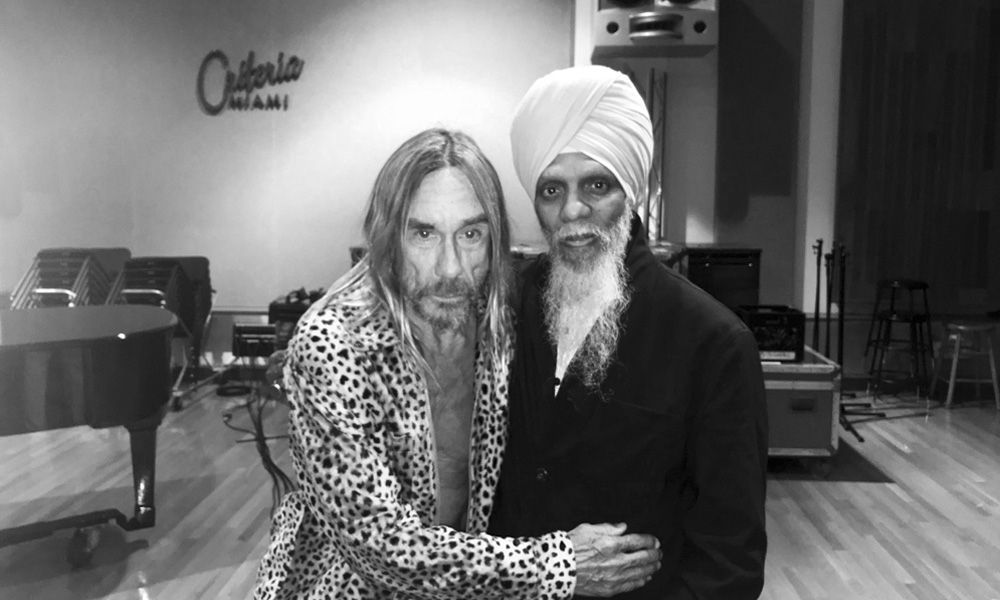 Hammond -B3 organ master Dr. Lonnie Smith has teamed up with rock icon Iggy Pop on the new single "Sunshine Superman," a funky soul jazz version of the 1966 Donovan hit that is one of two studio collaborations by the two legends that bookend Smith's forthcoming album Breathe, which will be released March 26 on Blue Note Records. You can check it out below.
Dr. Lonnie Smith - Sunshine Superman (Visualizer)
"I was playing with my trio at Arts Garage in Delray Beach in Florida," says Smith, who lives in Ft. Lauderdale. "Iggy would come by and say he wanted to play with me. I let him play slaparoo and he loved it. He enjoyed playing with us. We thought about recording a few songs, so we went in with my trio backing us up, and it worked."
Pop and Smith headed into a Miami studio with the organist's steady trio of guitarist Jonathan Kreisberg and drummer Johnathan Blake plus percussionist Richard Bravo and discovered a unique chemistry that resulted in two striking performances including the album's opening track "Why Can't We Live Together," a 1972 R&B hit by Timmy Thomas, and the album closer "Sunshine Superman."
Produced by Don Was, Breathe is a dynamic eight-song set, the middle six tracks of which were recorded during Smith's 75th birthday celebration at the Jazz Standard in New York City in 2017. The live tracks feature both Smith's trio as well as an expanded septet with John Ellis on tenor saxophone, Jason Marshall on baritone saxophone, Sean Jones on trumpet, and Robin Eubanks on trombone that can be heard on the album's buoyant lead single "Bright Eyes."
Breathe is a companion to Smith's 2018 trio album All In My Mind, which was recorded during the same celebratory week at the Jazz Standard, and was given a vinyl release last year as part of the acclaimed Tone Poet Audiophile Vinyl Reissue Series. The 2016 album Evolution marked Smith's Blue Note homecoming nearly 50 years after the organist made his first date for the label as a sideman on alto saxophonist Lou Donaldson's 1967 classic Alligator Boogaloo. From 1968-1970 Smith recorded his own run of five soul jazz classics from his label debut Think! thru Live at Club Mozambique, both of which were recently reissued as part of the Blue Note 80 Vinyl Reissue Series. The spotlight playlist 'Dr. Lonnie Smith: The Finest' features some of Smith's greatest Blue Note tracks over the past half century.
"Blue Note is like family," Smith says. "It's like I never left. Everybody is great to work with. They give me the opportunity to play my life, to tell my story."
The track listing for Breathe is as follows:
"Why Can't We Live Together" (featuring Iggy Pop) (Timmy Thomas)
"Bright Eyes" (Live) (Dr. Lonnie Smith)
"Too Damn Hot (Live) (Dr. Lonnie Smith)
"Track 9" (Live) (Dr. Lonnie Smith)
"World Weeps" (Live) (Dr. Lonnie Smith)
"Pilgrimage" (Live – featuring Alicia Olatuja) (Dr. Lonnie Smith, lyrics by Lynne Meryl Koenigsberg)
"Epistrophy" (Live) (Thelonious Monk)
"Sunshine Superman" (featuring Iggy Pop) (Donovan).
Breathe is out on March 26 and can be pre-ordered here.