Lord Huron Release 'Music For The Starling Girl' Original Soundtrack Album
The album consists of both the movie's original score by Lord Huron vocalist/songwriter Ben Schneider and the band's song "Ace Up My Sleeve."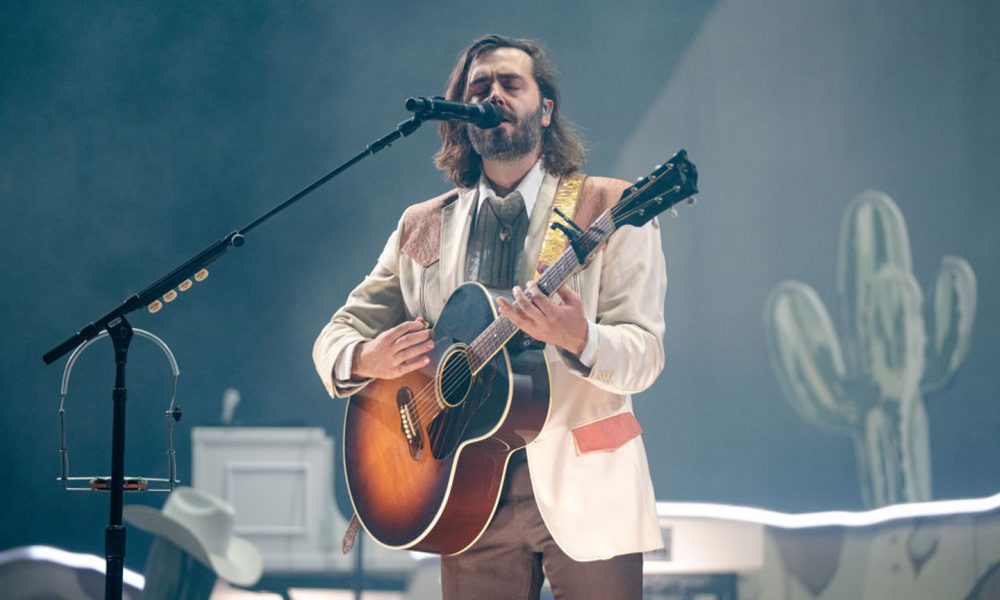 Lord Huron and Ben Schneider's Music for The Starling Girl, the Original Soundtrack accompanying the acclaimed film The Starling Girl is out now via Republic Records. The album consists of both the movie's original score by Lord Huron vocalist/songwriter Ben Schneider and the new Lord Huron song "Ace Up My Sleeve."
"Ace Up My Sleeve" has already collected over 1 million Spotify streams and counting. Critical acclaim has also been favorable, with plugs from Stereogum and Under The Radar Magazine and Brooklyn Vegan hailing the song as "lovely, tender alt-country." You can check the track out below.
"Ace Up My Sleeve" channels the echoes of classic country through a modern, alternative prism. Slide guitar wails over breezy strumming as Schneider lets off a hummable melody on the hook, "I can't lose. There's an ace up my sleeve." It instantly captivates and seamlessly fits The Starling Girl. This release marks the first time Ben Schneider has composed the score of a major motion picture.
Lord Huron - Ace Up My Sleeve - from the Motion Picture "The Starling Girl"
Reflecting on "Ace Up My Sleeve" and its involvement in The Starling Girl, Schneider said: "Being asked to compose a song that actually plays a role in the story is a dream come true for a songwriter. To have the song function in service of the narrative of such a beautiful film in that way is really special."
The Starling Girl was written and directed by Laurel Parmet and stars Eliza Scanlen, Lewis Pullman, Wrenn Schmidt, Austin Abrams, and Jimmi Simpson. In the film, 17-year-old Jem Starling struggles to define her place within her fundamentalist Christian community in rural Kentucky. Even her greatest joy of dancing with the church group is tempered by worry that her actions are sinful and she is caught between a burgeoning awareness of her own sexuality and her religious devotion. With the return of Owen, an enigmatic youth pastor, Jem soon finds herself attracted to his worldliness and charm. Slowly, he draws her into a dangerous relationship that could upend their entire community.
Following a packed North American headline tour, Lord Huron grace the bills of several festivals throughout the summer, and headline slots at Outlandia and Wildlands festivals. The band will also headline one night of the Avett Brothers' annual Avetts At The Beach Festival in Mexico in April 2024.
Buy or stream Music For The Starling Girl.
Lord Huron: North American and Mexican shows 2023-24:
7/14: Green Gables, PEI, Sommo Festival
7/28: Evanston, IL, Out Of Space (Sold Out)
8/5: Big Sky, MT, Wildlands Festival
8/11: Bellevue, NE, Outlandia Festival
8/19-20: Quincy, MA, In Between Days Festival
8/26-27: Richmond, VA, Iron Blossom Music Festival
9/9: Mill Valley, CA, Sound Summit
9/22: St. Augustine, FL, Sing Out Loud Festival
9/30: Bridgeport, CT, Sound On Sound Festival
4/9-13: Playa del Carmen, MX, Avetts At The Beach