M Means Music Podcast Wraps Up Season With The Human League's 'Dare'
Released in 1981, the record featured hit singles like 'Don't You Want Me' and 'The Things That Dreams Are Made Of.'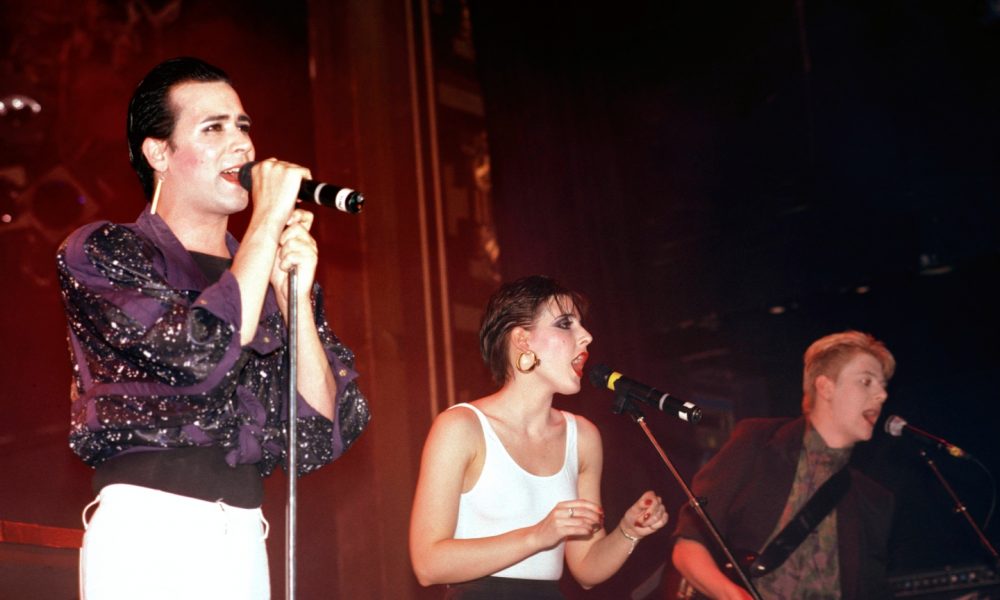 On the season finale of the podcast M Means Music, veteran music journalist and host Daryl Easlea breaks down The Human League's risk-taking third studio album Dare from 1981. Throughout the episode, he explores the influences and circumstances that led to the album's creation, the landscape of sounds presented, the legacy of the record, and more.
"Few albums start a side with a theme to a then relatively obscure gritty, gangster film, and end with an era-defining pop single. The group, especially Wright, talked about the influence of film on their work, and this was displayed by the incorporation of the 1-minute cover of Roy Budd's Get Carter theme, long before the film became the cult it became during Britpop," Easlea explains.
The Human League - Don't You Want Me (Official Music Video)
Dare spawned the classic pop single "Don't You Want Me," marked by its integral cultural role in the synth-pop explosion and the Second British Invasion of the early 80s. The single sat at No. 1 for five weeks and the Dare album topped the UK charts, staying on the charts for more than 70 weeks. But the influence didn't stop there.
"It was album opener 'The Things That Dreams Are Made Of' that is as central to the album as 'Don't You Want Me,'" Easlea says. "It sent out the Human League manifesto to the thousands of new listeners that the group had attracted. It still sounded like the future – a reassuring hand over from those who longed for the old days."
The overwhelming success of the two singles threatened to overshadow Dare as a whole, but the 10-track record remains a beloved dance-driven record.
Easlea added: "When Dare was released in 1981, few predicted that it would become not only one of the defining albums of the year, but for the decade, and, in fact, the story of British pop music."