Mabel Teases 'Top Of The Pops' Christmas Performance With Joel Corry
The pair will perform their collaboration 'I Wish.'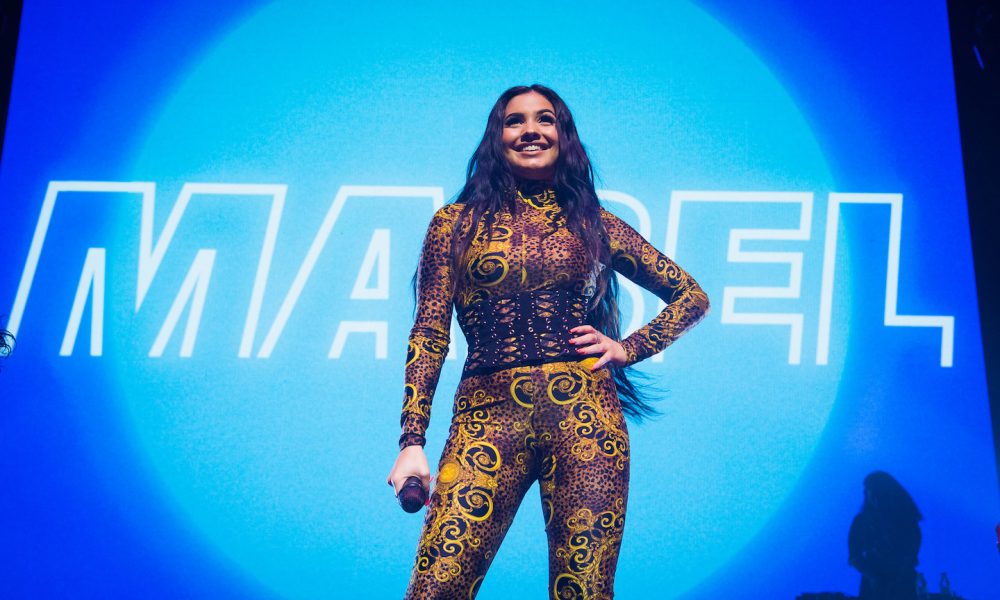 British singer and songwriter Mabel will be teaming up with collaborator Joel Corry for a special performance of "I Wish," airing via BBC One on December 25 as part of the Top of the Pops Christmas special.
Mabel shared a teaser for the performance on social media, offering up photos of herself with Corry on set ahead of the show. The pair join previously announced performers Anne-Marie, Griff, Clean Bandit, Wes Nelson, KSI, Sigrid, Tom Grennan.
The annual Top of the Pops Christmas Day edition special will run for an hour, packing in performances from some of the UK's biggest stars while also looking back on the biggest songs of the year, including hits from Lil Nas X, Coldplay, Glass Animals, Billie Eilish, Ed Sheeran and more.
The event will be hosted by Radio 1's Jordan North and Clara Amfo, who says: "[Top Of The Pops] remains an iconic and beloved show…to be part of it at Christmas is so very special and I'm delighted to be presenting alongside the joyous Jordan North! We're very much looking forward to celebrating some of the UK's favorite chart stars with the audience at home."
"We can't wait to bring you all the best musical highlights from the past year, and to show everybody watching at home what bands and artists that we are excited for in 2022," North adds.
Just a few days after, on December 31, BBC One will air the Top of the Pops New Year special. Mabel will also perform for that set along with ArrDee, Becky Hill, Dermot Kennedy, Lola Young, Mahalia featuring AJ Tracey and Sam Fender.
Launched in 1964, Top of the Pops ran for over four decades in a weekly format celebrating the biggest hits in music. Since ending in 2006, the show has adopted a new tradition as a highly-anticipated year-end special event. Still highlighting some of the biggest acts on the singes chart of the year, Top of the Pops sends each year off on a high-note, ready to usher in the stars of the new year.