Machine Gun Kelly Surprises Fans With 'Lockdown Sessions EP'
'mainstream sellout' is out March 25.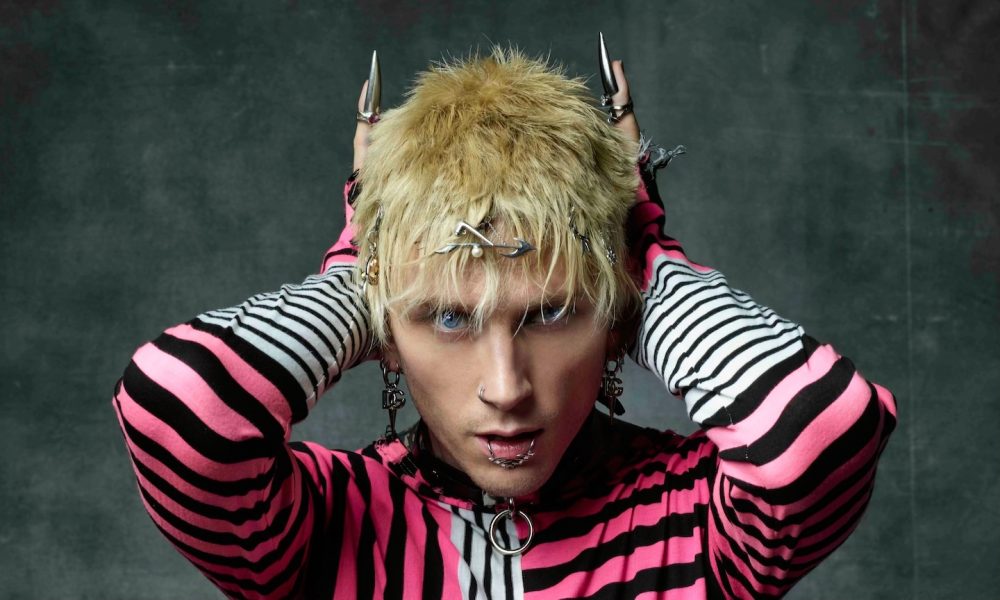 Ahead of his upcoming album, mainstream sellout on March 25, rock dynamo Machine Gun Kelly has released a new EP, lockdown sessions.
The EP bundles three viral hit tracks that showcase the versatility behind one of the era's most impactful crossover hitmakers.
The three-pack includes "roll the windows up," a fan-favorite track previously known as "smoke and drive." The update comes with more than a name change, though. MGK tacked on a new verse and shot a music video for the song, featuring the superstar and his drummer, Rook, smoking in a car in a no-frills, straightforward clip that captures the homegrown essence of a project strictly for the fans.
The EP kicks off what's sure to be a whirlwind month for MGK, whose new song, "ay!" arrives this Friday, March 4. Audiences caught a sneak preview of it during his February 24 performance on CBS' The Late Late Show With James Corden in a medley of "maybe," "ay!," and current single "emo girl," with WILLOW. The latter continues to build on its scorching start, with over 30 million streams and racing to the top 25 on alternative radio. All three songs will appear on mainstream sellout.
In other MGK news, he's set to be a playable character in a downloadable content pack as part of the WWE 2K22 video game.
"So now you can slam me through a table as much as you want," MGK joked on Twitter. MGK is also serving as Executive Soundtrack Producer, and has picked out a 12-song tracklist featuring Bring Me The Horizon, Poppy, KennyHoopla, Turnstile, Royal Blood, and more.
"Machine Gun Kelly has been an integral part of the WWE family for more than a decade," says Neil Lawi, Senior Vice President and General Manager at WWE Music Group. "He has curated a unique soundtrack for WWE 2K22 that includes not only his own music but a diverse array of artists from The Weeknd to KennyHoopla. The 12-track soundtrack is the perfect complement to this edition's enhanced gameplay."