Machine Gun Kelly Will Be A Playable Character In 'WWE 2K22'
'So now you can slam me through a table as much as you want,' MGK joked on Twitter.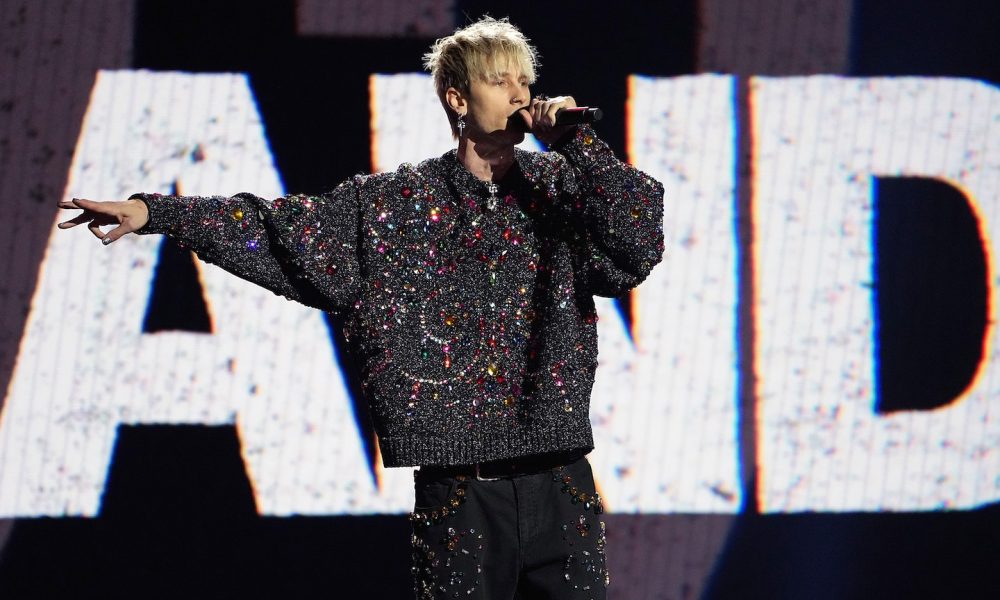 Machine Gun Kelly is set to be a playable character in a downloadable content pack as part of the WWE 2K22 video game.
"So now you can slam me through a table as much as you want," MGK joked on Twitter. MGK is also serving as Executive Soundtrack Producer, and has picked out a 12-song tracklist featuring Bring Me The Horizon, Poppy, KennyHoopla, Turnstile, Royal Blood, and more.
"Machine Gun Kelly has been an integral part of the WWE family for more than a decade," says Neil Lawi, Senior Vice President and General Manager at WWE Music Group. "He has curated a unique soundtrack for WWE 2K22 that includes not only his own music but a diverse array of artists from The Weeknd to KennyHoopla. The 12-track soundtrack is the perfect complement to this edition's enhanced gameplay."
In other news, Kelly is a featured guest on the brand new single from pop-punk superstar Avril Lavigne, titled "Bois Lie."
MGK also recently recruited WILLOW to collaborate on the song and video "emo girl," the new single from MGK's forthcoming album, mainstream sellout. His sixth studio album will arrive March 25. The album is available for pre-order now.
Directed by Drew Kirsh, the video features Travis Barker serving as a guide to a group of young students on a field trip. Inside the museum, the kids are left awestruck by the electric energy of MGK and WILLOW, who perform inside a checkered room. At the video's end, they morph into young emo rockers themselves.
In an interview with Rolling Stone, Barker revealed that WILLOW had initially been approached for the collaboration, which was originally titled "Emo Prom," with a pre-written verse. Wanting to maintain the artistic stride she hit on her own pop punk record Lately, I Feel Everything, the singer re-wrote the verse to fit her own vision.