Manny Charlton, Founding Guitarist In Nazareth, Dead At 80
The musician, producer, and songwriter appeared on the Scottish hard rock band's biggest hits, including 1974's 'Love Hurts,' and collaborated with Guns N' Roses.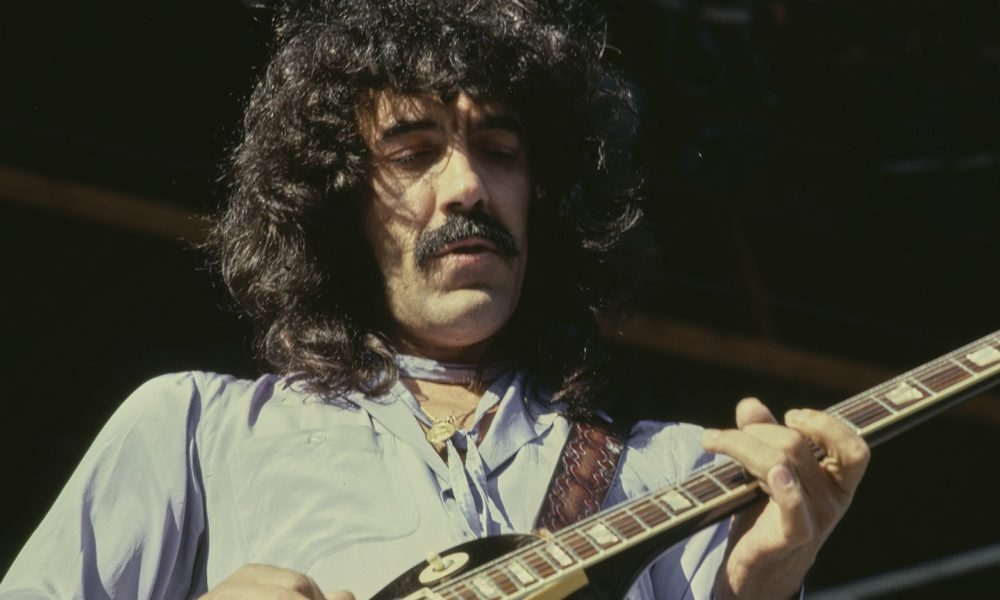 Guitarist Manny Charlton, known best as a founding member of the Scottish hard rock band, Nazareth, has died at the age of 80. The musician, producer, and writer could be heard on the group's biggest hits, including "Broken Down Angel" (1973), "Bad, Bad Boy" (1973), and "Love Hurts" (1974). Charlton's death was confirmed by his grandson earlier today on social media.
The Spanish-born Scotsman formed Nazareth in 1968, alongside singer Dan McCafferty, bassist Pete Agnew, and drummer Darrell Sweet (all of whom had spent much of the 60s playing in a group called The Shadettes). Borrowing their name from a lyric in The Band's "The Weight," Nazareth relocated to London, releasing their self-titled debut in 1971. Over the next few years, they rose to fame, thanks to hits like "Broken Down Angel" and "Bad, Bad Boy," both of which landed in the UK Top Ten, and appeared on the album Razamanaz.
While the band initially formed a creative partnership with Deep Purple's Roger Glover, who produced several of their early albums, Charlton took over production duties for 1975's Hair of the Dog. The album would become their biggest-selling and best-known release, thanks to hits like "Beggars Day," "Please Don't Judas Me," and a cover of "Love Hurts." The Boudleaux Bryant-penned track, which was first made famous by the Everly Brothers, became a global hit for the rockers, topping the charts in Canada, South Africa, and the Netherlands, while it hit the Top Ten in the US and Australia.
Charlton continued to produce the band's albums throughout the 70s, including the platinum-selling Close Enough for Rock 'n' Roll (1976) and the gold-certified No Mean City (1979).
In the mid-80s, Charlton was tapped by Guns N' Roses' Axl Rose to produce songs for the album that would become Appetite For Destruction. While his Sound City sessions did not ultimately appear on the final, legendary debut, Charlton's outtakes with the band can be heard on a 2018 deluxe reissue of the album.
After more than two decades with Nazareth, Charlton left the band in 1990 to pursue other projects, including his solo debut, Drool (1997). In 1998, the guitarist relocated to Texas, forming the Manny Charlton Band. In addition to touring and recording with a variety of acts, Charlton continued to enjoy a prolific solo career, releasing his final studio album, Solo, in 2016.