Mary Wilson, Much-Loved Founding Member Of The Supremes, Dies At 76
The news of Wilson's passing was announced in a statement from her longtime friend and publicist, Jay Schwartz.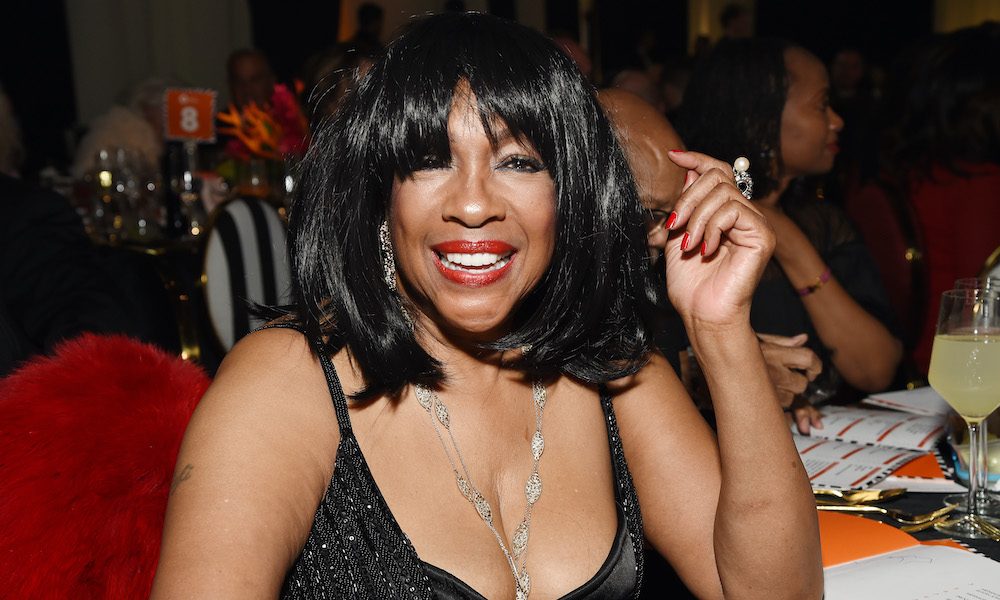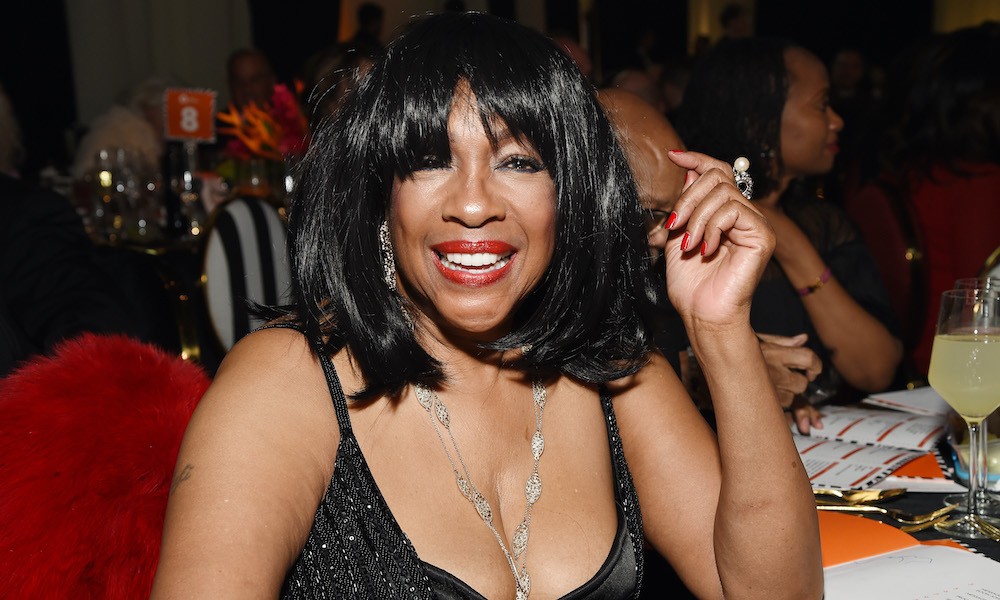 Mary Wilson, a founding member of Motown Records' world-famous hitmakers The Supremes, has died suddenly at her home in Henderson, NV. She was 76. The news was announced in a statement from Wilson's longtime friend and publicist, Jay Schwartz.
Wilson is survived by her daughter Turkessa and grandchildren (Mia, Marcanthony, Marina); her son, Pedro Antonio Jr and grandchildren (Isaiah, Ilah, Alexander, Alexandria); her sister Kathryn; her brother, Roosevelt; her adopted son/cousin William and grandchildren (Erica (great granddaughter, Lori), Vanessa, Angela).
Services will be private due to Covid restrictions, and a celebration of Mary Wilson's life will take place later this year. The family asks that, in lieu of flowers, friends and fans support UNCF.org and the Humpty Dumpty Institute.
Wilson, born on March 6, 1944 in Greenville, Mississippi, was not only a hugely respected singer and entertainer but a bestselling author, motivational speaker, businesswoman, a former US cultural ambassador, mother, and grandmother. But it was as a member of The Supremes that she was best known, with her indelible contribution to their extraordinary achievements as Motown's most successful act of the 1960s. It was a period in which they achieved 12 No.1 US pop singles (five of them consecutively, in 1964-65) and opened the door for generations of Black artists to come.
She had continued to maintain a high profile in recent weeks and months: her apparently boundless energy for interviews about the history and legacy of The Supremes was complemented by countless other media appearances and her commitment to good causes. She was an enthusiastic contestant in the 2019 series of ABC's Dancing With The Stars and, only in January, took great pride in appearing as a vocalist on the new song "You Are Not Alone" with NAMI (National Alliance on Mental Illness), to raise funds and awareness on mental health.
"People say I've been busy lately, but I do this all the time," Wilson told this writer in 2019, with her trademark warmth and good humor. "It's just that now people know about it. I've been busy like this for the past 45 years, but now with social media, people are aware of what artists like myself are doing. There are so many artists that are just out there working, working, working but you never hear about them, because radio's not what it used to be."
Wilson was also recently part of the 60th anniversary celebrations of The Supremes' signing to Motown in January, 1961, and was a major contributor to the 60th anniversary celebrations of the company, centered on the acclaimed 2019 documentary in which she appeared, Hitsville: The Making of Motown.
Born the eldest of three children to Sam and Johnnie Mae Wilson, Wilson lived with her parents in St. Louis and Chicago before moving to Detroit to live with her aunt and uncle in Detroit, where she then reunited with parents. In her bestselling 1986 book Dreamgirl: My Life As A Supreme, she wrote that it was the influence of her aunt, "I.V.," that piqued the interest and awareness in fashion that would later inform The Supremes' image.
"In our quest for glamour," she recalled of an outing to New York, "we of course put on the prettiest and best outfits first…and so we happily proceeded through the entire closet, making sure to wear the matching gloves, shoes, hats and bags, and to parade up and down the block so everyone could see."
After meeting Florence Ballard in Detroit, Wilson was encouraged to join her in the Primettes, with Diana (then still known as Diane) Ross and Betty McGlown. After signing to Motown, their name was changed to The Supremes, with McGlown replaced by Barbara Martin. She left in 1962, by which time Wilson had graduated high school and the group were in an early period marked chiefly by the lack of success that had them labelled the "no-hit Supremes." That changed forever with the June, 1964 release of "Where Did Our Love Go," which became the first of their dozen No.1 US pop singles, many of them also soul chart-toppers.
As The Supremes conquered the world with their vocal prowess complemented by their uniquely glamorous aura, that single was followed to No.1 pop by such signature songs as "Where Did Our Love Go," "Baby Love", "Stop! In the Name of Love," "You Can't Hurry Love," "You Keep Me Hangin' On," and their last chart-topper before Ross' departure for a solo career, "Someday We'll Be Together."
Wilson then helped to guide the new line-up of the trio into a new and often underrated era of success with such major singles in the first half of the 1970s as "Up The Ladder To The Roof," "Stoned Love," and "Floy Joy." The group's last Top 40 US R&B chart success came in 1976 with "I'm Gonna Let My Heart Do The Walking." Poignantly, it was released just after the death of fellow co-founder Florence Ballard.
In recent times, Wilson had campaigned vociferously for the creation of a US postage stamp celebrating Ballard, and also used her fame to promote numerous humanitarian efforts to combat hunger and to raise awareness of HIV/AIDS. With her trips to Washington to meet with members of Congress, she was instrumental in the 2018 passage of the Music Modernization Act (MMA), which modernized copyright-related issues via new forms of technology to protect music recorded before 1972.
Wilson continued to tour with The Supremes and to become, in many ways, the keeper of their legacy, both in their timeless catalog and the unsurpassed sense of glamour that had notable couturiers of the day creating their state-of-the-art gowns. In 2019, that led to the fourth of Wilson's books, Supreme Glamour, published by Thames & Hudson as a history of the group via their trailblazing fashions.
Wilson said in 2019: "Whoopi Goldberg [who wrote the foreword for Supreme Glamour] said it was the Supremes who helped her when she was young to know that everything is possible. So it's also what we represented to women. We've come a long way. I remember coming to the UK in 1964, and there were very few women CEOs. Then later there were vets from the Vietnam War who said it was the Supremes that helped get them through it.
"We were so much more than just the artists," she observed. "Our glamour was just as important as our music, and they've become hand in hand."
Listen to the best of the Supremes on Apple Music and Spotify.