Best Supremes Songs: 20 Essential Tracks That Keep You Hangin' On
From classic hits sung by Diana Ross, to stunning tracks recorded by later line-ups of the group, the best Supremes songs reveal the group's unique magic.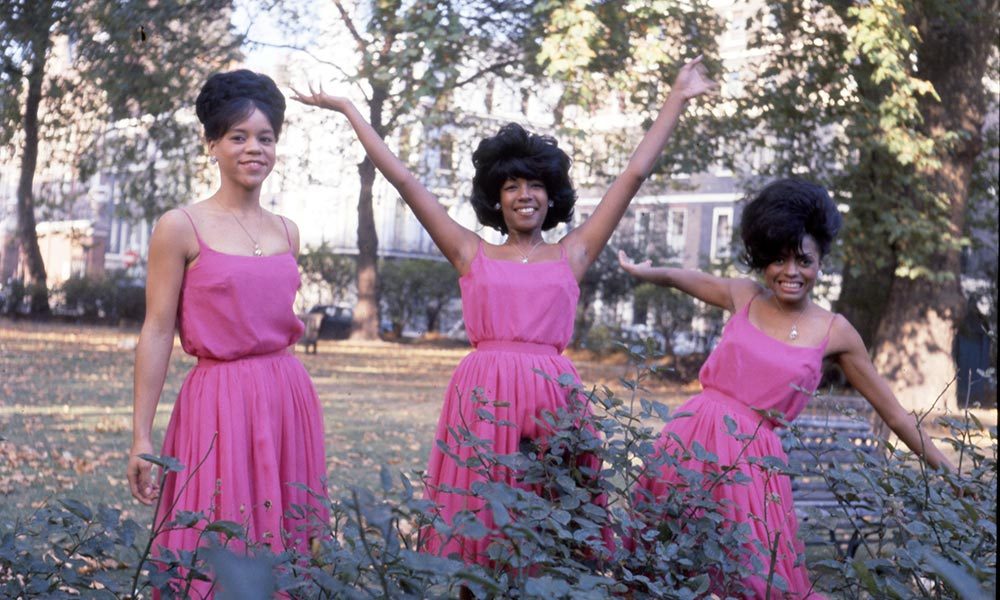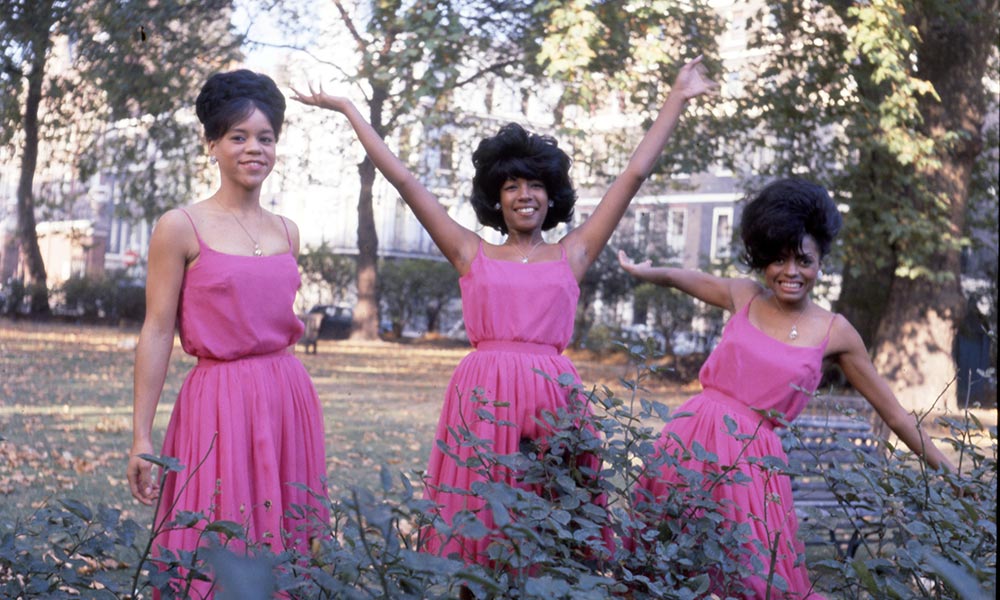 Diana Ross, Mary Wilson, and Florence Ballard broke big in 1964, becoming the greatest female group of their era with a string of hits their rivals could not remotely compete with. Motown's biggest stars, they sold records in the ghetto, gigged at the Copa, performed psychedelic singles on the TV shows of old country stars, and brought showtunes to frugging teenagers. The best Supremes songs show that these Detroit women could do it all – and do it with soul.
But their lives grew complicated. Florence Ballard struggled to cope, and was replaced by Cindy Birdsong in 1967. Diana Ross was groomed for solo stardom, and, with the release of their single "Reflections," the group's name changed to Diana Ross And The Supremes in 1967. Diana made her official departure from the group in 1970, but The Supremes were too hot to stop: they recruited Jean Terrell as Diana's replacement and racked up a further 14 US Hot 100 hits. Mary Wilson remained a constant in the line-up, with a shuffle of members including Lynda Laurence, Scherrie Payne, and Suzaye Greene taking the group through to June 1977 and their farewell show at London's Drury Lane Theatre.
The Supremes' sound developed down the years, but once they locked into their groove in 1964, they remained recognizably supreme, no matter how pop fashions shifted around them. They had a unique magic, as this selection of their 20 best songs makes clear. Supremes? They really were.
Listen to the best Supremes songs on Apple Music and Spotify, and scroll down for our 20 best Supremes songs.
20: Where Did Our Love Go
The record that made Diana, Mary and Florence, after a period when Motown insiders called them the "no-hit Supremes." "Where Did Our Love Go" was massive in the Summer of 1964 and instantly established the chart-topping credentials of these talented young women. But could they follow it up…?
Where Did Our Love Go (2003 Remix)
19: Baby Love
… You bet they could. The Supremes' second No.1, hot on the heels of their first, still displays an effortless, gleaming twinkle.
Baby Love ("16 Big Hits" Version)
18: Back In My Arms Again
He's been away, now he's back. What could be better? The Supremes' fifth US No.1 on the bounce, and a certified mod-soul classic from 1965.
17: Come See About Me
The Supremes' third US chart-topper played leapfrog with The Beatles' "I Feel Fine": it was knocked from the Hot 100's pinnacle by the Fabs at the end of 1964, then replaced them in early 1965. The song had already become a small hit for Nella Dodds, whose soulful, relaxed version lost out when The Supremes' more stomping, emphatic cut was issued as a single.
Come See About Me (2003 Remix)
16: Love Is like An Itching In My Heart
Full of Northern soul characteristics – relentless beat, moody melody, lots of space in the mix, glockenspiel on the chords, and a killer sax break from Mike Terry – the only thing that stops this from actually being a Northern soul gem is the fact it was a hit, cracking the US Top 10 in 1966. Super soul music.
Love Is Like An Itching In My Heart
15: Love Is Here And Now You're Gone
The Supremes released five singles in 1967, all fully in line with the sharp developments in music that watershed year. "Love Is Here And Now You're Gone" is pure baroque pop, with Diana breaking into bitter spoken lines that sound like she really means it. This remarkable record really ought to be more adored.
Love Is Here And Now You're Gone (Juke Box Single)
14: I'm Livin' In Shame
As much a soap opera as a song ("Mama passed away while making home-made jam"), this tale of social climbing, embarrassment and bereaved regret could have been a country smash; instead it made No.10 in the US in 1969, credited to Diana Ross And The Supremes, though the backing vocals are delivered by Motown stalwarts The Andantes.
13: Up The Ladder To The Roof
When Diana quit the group in 1970, Motown made sure they'd remain a success thanks in part to this gloriously romantic, true-to-The-Supremes single, featuring a beautiful lead vocal from Jean Terrell. It'll take you higher than the roof…
Up The Ladder To The Roof
12: I Hear A Symphony
Diana is so overcome by her love for a guy, she hears violins. The world felt every bit as highly strung, and made it a smash in 1965. It's the perfect metaphor for Motown, too, turning teenage love tales into musical masterclasses.
I Hear A Symphony (Remix Version/2003)
11: Forever Came Today
Diana heard a symphony? The Supremes made one on this amazing record, a massive 1967 production from Holland-Dozier-Holland, throbbing, pulsing, grinding, sawing and soaring – a musical universe in itself. H-D-H were about to leave Motown: they left behind pure magnificence.
10: Nathan Jones
The Jean Terrell-led Supremes emerge from fiery phasing with a tale of desertion – and refuse to be a doormat to devotion. A Top 20 hit in the US, but Top 5 in the UK, this is the perfect early 70s update of the Supreme sound.
9: You Can't Hurry Love
A simple song of mama's advice becomes a Motown classic, delivered so comfortably it's as if they made four records like this before morning coffee.
8: My World Is Empty Without You
The rumbling bassline, slack-sounding bass drum, maudlin organ – the intro sets us up for a deep story of loss and loneliness. Diana, wreathed in reverb, delivers it beautifully, a woman alone and honest about her feelings ("I can hardly carry on anymore"), but retaining her dignity. Somewhere in the background, the beautiful Florence Ballard is feeling pain this strong. A big hit in early 1966.
My World Is Empty Without You
7: Stop! In The Name Of Love
Who'd dare argue with this demand? The Supremes know what you're doing – and who with. They know her "charms" (a beautifully snide word conjured up by Holland-Dozier-Holland) aren't any kind of substitute for the real love The Supremes provide. An unstoppable gem of jealousy and passion from 1965.
Stop! In The Name Of Love
6: Reflections
While the world heaps praise on The Temptations' psychedelic soul classics, reflect awhile on Diana Ross And The Supremes' magical "Reflections," a dreamy few minutes in a rococo world through the looking glass. As much a sound of the 60s as Sgt Pepper's Lonely Hearts Club Band, every bit as curious, and lost in its own beautiful image.
5: Automatically Sunshine
An effortlessly funky bass riff with paper-thin guitar shadowing it, and we're into an impossibly tidy Supremes hit, with Mary Wilson and Jean Terrell alternating on lead vocals, and Cindy Birdsong and The Andantes supplying back-up. Written and produced by Smokey Robinson, this song crisply makes over the classic Supremes' sound for 1972.
4: You Keep Me Hangin' On
The Motown machine is in full effect in the bottom end: an utterly deadly beat driving you to the dancefloor. On top, Diana desperately pleads and taunts – "Why don't you be a man about it?" – and twitchy Morse code guitar telegraphs an emergency signal. A blast of a US No.1 from 1966.
3: Stoned Love
One of the greatest Motown records of the 70s, with the post-Diana Supremes delivering a "controversial" lyric offering hippie ideals while maintaining much of the company's classic musical magic. The single was a US No.7 and a UK No.3, but if you want to hear it in its full-length glory, you'll have to find the version on their 1970 New Ways But Love Stays album.
2: Love Child
In 1968 writer-producers Holland-Dozier-Holland had quit Motown and the company was concerned that The Supremes, its biggest act, had begun to slide in their absence. A team of backroom boffins known as The Clan were assembled to create this magical song, which re-cast The Supremes as storytellers for their time. "Love Child" became their third biggest-selling single – though Diana was the only member of the group who performed on the record.
1: Someday We'll Be Together
Originally recorded by Johnny & Jackey in 1961, this deliciously poignant song became the sign-off for Diana Ross And The Supremes, and the final US No.1 of the 60s. The sadness is, Diana was saying goodbye to the group without them being present: Mary Wilson and Cindy Birdsong did not sing on the record. Even so, The Supremes' sound is here, and it's a timeless farewell.
Someday We'll Be Together
Looking for more? Discover the best Diana Ross solo songs.